By using chatbots and AI technology, Bodhi AI is helping aspirants prepare more effectively for competitive exams
Bodhi AI gives you the comfort of a personal teacher in the confines of your home. It is a versatile application designed to understand your learning pattern.
Got 80 percent marks this time? Not sure how much will you score in the next exams? Do you want to achieve high rank but do not know what is the best study plan for you? You take tests, but they seem boring to you. Now no more boring studies and preparations for competitive exams! With Bodhi AI, prepare with a study plan which suits you best.

Bodhi AI gives you the comfort of a personal teacher in the confines of your home. It is a versatile application designed to understand your learning pattern. It enables you to score higher while saving time. Founded by Prashant Pandey in the year 2017, Bodhi AI:
Is an AI-based Score Improvement Platform
Helps you improve performance in the exam
Has a chatbot to guide you
Analyses the weak areas and crucial performance indicators of students
Helps you to assess your future performance based upon the present result
Analyses the test results instantly
The word 'Bodhi' means the ultimate knowledge and AI is Artificial Intelligence.Bodhi signifies the knowledge which Gautama Buddha had. The name, 'Bodhi AI', is the combination of traditional and modern knowledge. Graduated from the University of Birmingham in 2016, Prashant always had the drive to become an entrepreneur. He says that he had the theoretical knowledge related to AI, but not much of practical knowledge. He spent a year to understand the applications and built a hold on AI algorithms. Then in 2017, he launched Bodhi AI which is a unique idea in itself.
DOWNLOAD THE APP HERE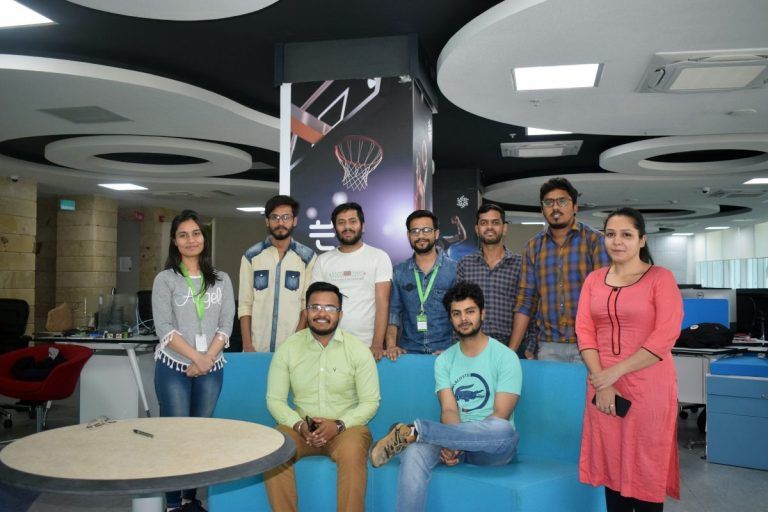 THE CHATBOT AS A PERSONAL GUIDE
When a student goes to the coaching institute, there are 100 students and 1 teacher. The teacher cannot come to every student. This is one of the most common cons with an offline institute. They have combined the pros of online and offline education by creating a chatbot. The chatbot interacts like a real teacher and brings out the questions and videos which are best for the student.
The chatbot interacts one on one, which is like a teacher who comes in front of your mobile screen. You have to follow the teacher. Once you open the chatbot, the first thing which chatbot will ask you is to 'Set Marks'. The next thing the chatbot would ask is how much time you have for the exams – 3 months, 6 months or so on. After this, it will create a customized plan for you.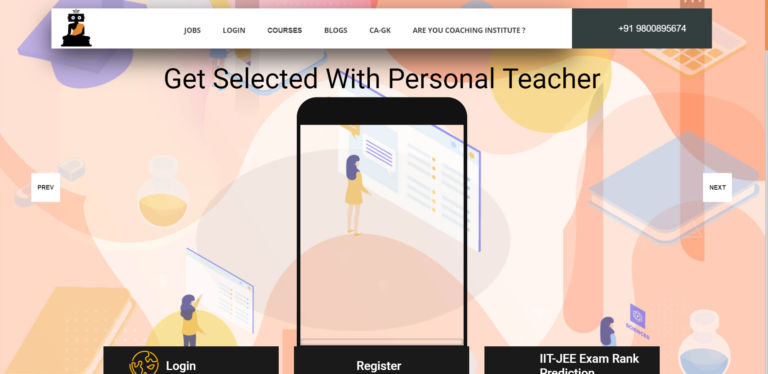 STUDENTS CAN SCORE MORE BY PREDICTION AND STRATEGY
Prashant says that he was always interested in AI. To see the real life implication of AI in Education, he took the data of how much a student has scored in 11th std. Then, with the help of AI, he predicted how much will he score in 12th std. To his surprise, the result was 70 percent of his prediction was right. That was a revolutionary moment for Prashant and he started an education company based on AI.
He adds,
ONCE YOU KNOW HOW MUCH YOU CAN SCORE, YOU CAN CHANGE THE STRATEGY SO THAT YOU CAN SCORE MORE.
They are working on the prediction of students. They can predict a student's score in upcoming exams by analyzing his current scores. This prediction helps Bodhi AI to guide the students in a certain way. They keep on trying to make the prediction as accurate as possible.
THEIR ACCOLADES HAVE BROUGHT TRUST FACTOR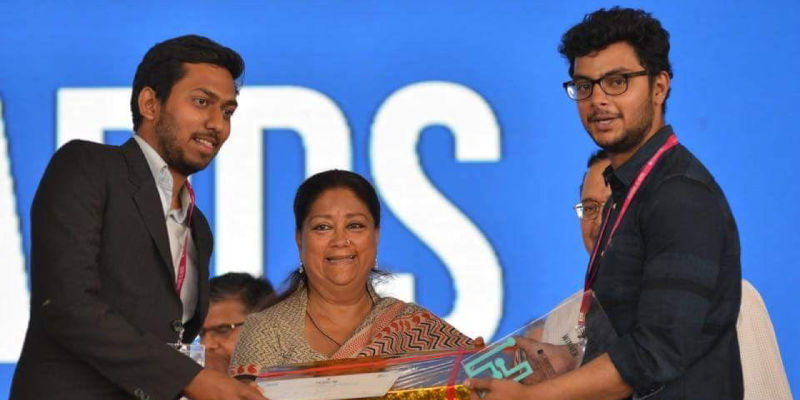 Prashant feels that they have been lucky enough, that they have got to work with Govt. of Rajasthan. As a part of the funding, they have been able to bag Rs. 25 lakh from the govt of Rajasthan. They have also got the top startup award in Rajasthan by Vasundhara Raje. The company also won India's Biggest Education Hackathon. They have also been funded by the government. This has brought the trust factor amongst students.
EDUCATION IS NOT JUST ABOUT GOOD CONTENT
Basically, all the players are focusing on test series and videos. It is a common insight that the better videos and test series will give them more sales. There are technological changes coming in and so the content part is becoming saturated. There is no dearth of videos and written material. In the future, education would be dependent upon how well the students are guided by the platform.
He says, "Right now, the whole education is dependent on the quality of content. However, I believe that in the future, the competing factor would be how better the student is being guided. The competing factor would be how better you guide the students. We already have a competitive advantage because our chatbot serves as a personal guide to students."
HARNESSING THE POWER OF ONLINE AND OFFLINE MARKETING
They believe in both online as well as offline marketing. They have student ambassadors as well. They do B2B marketing through colleges and institutes.Bodhi AI also leverages B2C marketing, as in they directly approach the students. They also promote their business through Facebook, Instagram. With the help of B2C marketing, they are connected with students across India.
WORDS OF WISDOM FOR NEW ENTREPRENEURS
EDUCATION IS A TOUGH MARKET TO TAP. I WOULD SUGGEST THAT WORK AT THE GROUND LEVEL FIRST. GO TO THE STUDENTS, GO TO THE TEACHERS, UNDERSTAND. TALK TO ALL KIND OF STUDENTS AND THEN MAKE PRODUCTS FOR THEM.
---
Ideas are easy, Implementation is Hard, learn from the ones who knows how to start. A Publication by Tealfeed.
--- ---
Related Articles