What Is UXR, Anyway? An Inside Look at a Multidisciplinary Function
Not only does user experience research (UXR) contribute to an organisation's growth, it can also help leaders make more informed decisions that, in turn, lead to more customer engagement and more satisfying experiences. Still, some people have yet to see its full potential.
Summary: Here's how user experience research can impact your team and how a UX researcher can be your next great leader.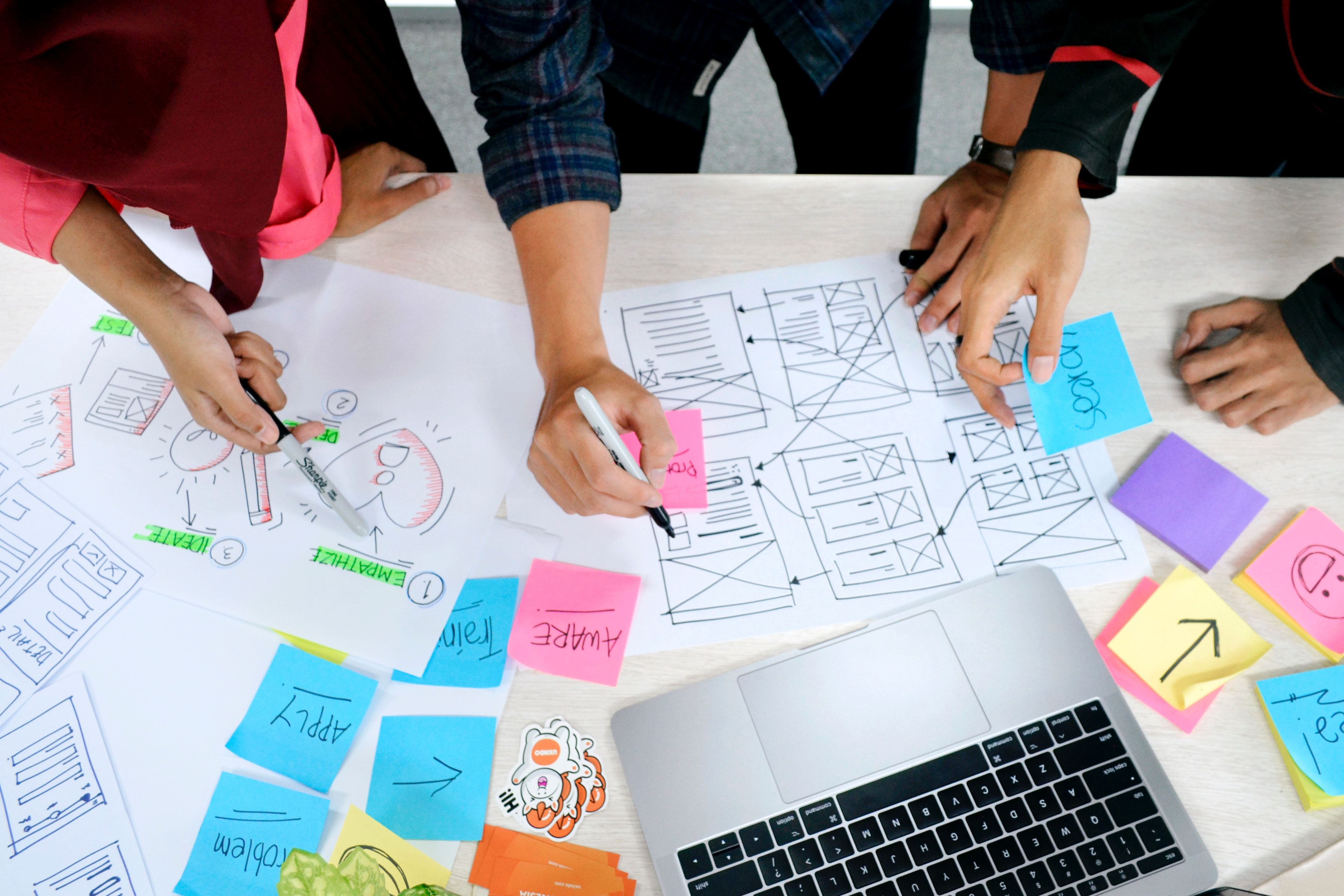 ---
As someone who's worked in the UX field for over 20 years, I've seen the tremendous impact user experience research (UXR) has had on the digital space and the overall transformation of technology and enterprise solutions.
UXR is when a company studies and gains insights about the impact of design on their audience. That audience can be both external (customers, citizens, patients, clients) as well as internal (employees, operational staff, field teams).
Understanding the needs of your audiences can have a significant impact on an organisation's growth, as well as help leaders make more informed decisions that lead to better engagement with your target audience. Still, some people have yet to see its full potential.
As researchers, we aim to provide a deeper perspective about who is using the product or service you are providing, and most importantly — why, and how we can improve their experience.
Here's why UXR is such an integral function in the digital-first business world and why UXR leaders should play more than a supporting role in modern organisations.
UXR is more than a supporting role.
In many industries, UXR is often seen as a support function for production and design. I'm not sure we are. And I know we can be so much more for those we support.
Without UXR there is no user experience. Organisations need to get their user's input so that the products and systems they are creating don't fail.
By taking the time to learn more about who is using a product, researchers help increase productivity, sales, and revenue, and decrease training, development time, and maintenance costs. Most importantly, this research is used to improve customer satisfaction.
UXR leaders belong on multidisciplinary teams to guide business decisions.
UX researchers are critical to product and design teams. Oftentimes these teams can be led astray by business goals and outside influences. By having UXR, businesses can make informed decisions based on data from their actual customers and actual end-users. No more being led astray by industry trends or gut feelings or worse, stubborn ego — UXR gives organisations insight directly from their audience.
This type of work gives UX researchers a unique perspective. We can see the business and the industry overall from different perspectives. We monitor trends and can anticipate the greatest avenues for success.
While we're often hired as data scientists to focus on quantitative data, we can provide so much more understanding when we deep-dive into qualitative data. We can also probe further into making sense of "why" our customers and users behave in the ways they do and what they subsequently might need.
In short, a well-oiled UXR team can generate such a level of understanding about users and customers that it becomes a treasure trove of insight, not just for product and design teams, but for the entire organisation.
With our user-centered ways of thinking and working, UX researchers consistently contribute to and can lead multidisciplinary teams. The knowledge we accumulate gives focus and perspective for design and perhaps more importantly, to a customer's or user's overall mindset.

Research leaders can and should lead everywhere in an organisation.
As a team leader in UXR, I spend about 50% of my time recruiting other researchers. The career progression for most senior researchers stalls at managing large teams of other researchers. Unlike software engineering or design, there is no straight-forward journey into UX research. But that doesn't mean there can't be.
We in UXR deliver outcomes for design, product and operational services and yet we are often working in an organisation where UXR is still too new or too vague or just classically misunderstood. UXR is heralded as so valuable and vital to product development, yet we rarely see our research leaders at the helm of product driven organisations.
How can we change that?
We in the UXR field are keen to influence and build those bridges. I'm beginning to see UXR standards are taking shape and our tools are surging, just look at the Research Operations movement. Our community is in a great position to take on more responsibility for the strategic direction of the entire organisation.
To learn more about how UXR can help lead teams to greater potential, read my full article on UXR career progression.
If you work in UXR too, how do you help lead your teams and what does career progression in this field mean to you?
---
--- ---
Related Articles