Van Life...What is It?
Have you ever wondered what it was like to travel and live in 400 square feet and have freedom? Do you want to have the ability to work from wherever your travel bug takes up? Check out tips for creating a 'van life' for yourself and how the experts recommend starting this trending lifestyle. Happy Travels!
The holidays are behind us, it's cold, but you want to travel in 2023. With the uncertainty of covid behind us, why not try a new travel experience this year. Have you heard about "Van Life" travel?
What is It?
Have you ever wondered what it was like to camp anywhere your vehicle could take you? "Van Life" is a well-documented adventure for many travelers. This experience has gone more mainstream lately with many couples and even families trying, life off the grid.
Be Prepared
For a taste of this unique experience, keep in mind a few pointers from the experts:
1.Have realistic expectations. The typical van or converted livable vehicle is only 488 square feet. Many vans don't have showers or indoor toilets. This is camping with a few more conveniences. Keep your expectations in check.
2.Be safe. Lock your van doors, even a rental. In some locations you won't have access to Wi-Fi, and for safety's sake you need to be cautious of strangers, especially if you're a solo traveler. Be aware of your surroundings and always lock up at night or if you're away from your vehicle. Consider an alarm system for extra protection.
3.Ask for help and be prepared. This goes without saying, but be sure to know the water, electricity, and nighttime set ups BEFORE you leave home. Ask help from the rental company or your friends and have written instructions to reference. There's a lot to learn about a converted van before your trip. There's even more to know before living in one.
4.Plan your trip. Be sure you plan your route and let someone know where you will be traveling. Mishaps happen and having a scheduled check ins with the outside world is always a good protective measure. Planning your route ahead, also gives you heads up on road closures, campsites, and other amenities you might need.
Enjoy the Freedom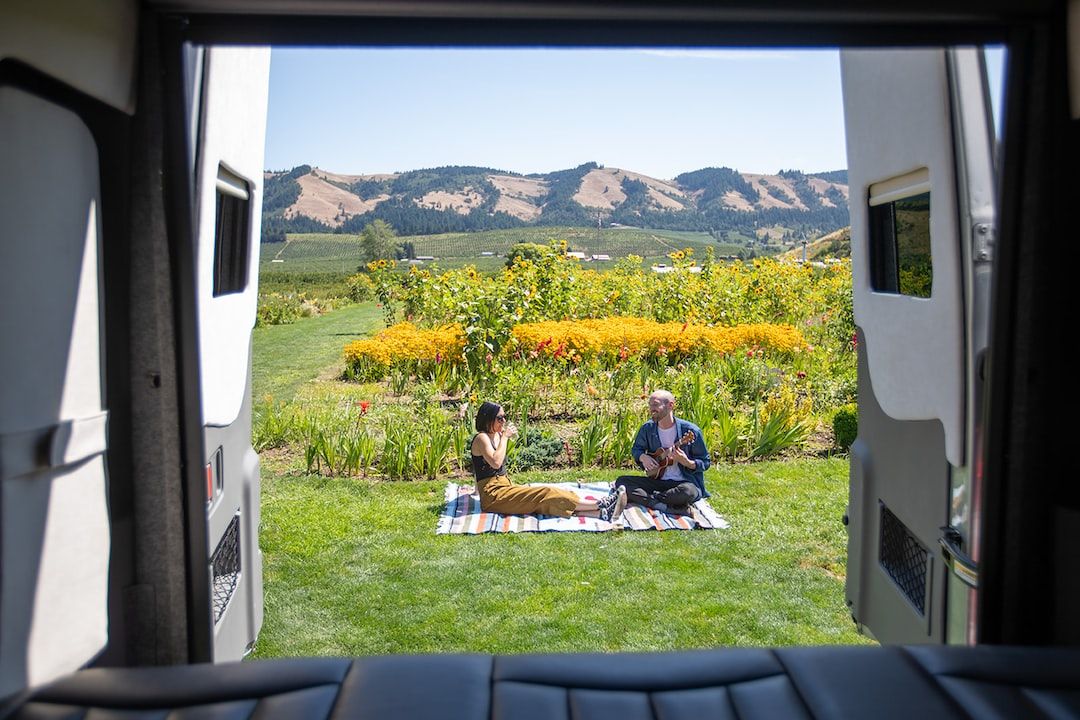 Finally, if you do decide on a travel van adventure, be sure to enjoy it! The freedom of no work or school schedules, along with the open road is a liberating travel experience. Give it a try if you're still curious about van life and exploring National Parks or your own state parks.
Follow me on my travel website: KathyHusserTempe.com
---
Kathy Husser is an accomplished Administrator having over 26 years of experience in business management in the private and public sectors in the United States. Kathy and her team earned the 2019 nomination from the Institute of Museum and Library Services for the National Medal, the highest honor in the United States for the public library industry. Kathy prides herself on her depth of knowledge in leading diverse teams, grant writing and management, and providing mentoring for colleagues. Kathy believes in a work life balance and her personal website is filled with more articles about her travels, photography, and her love of gardening in the desert southwest. Life is too short to not enjoy it and laugh a lot. "Success is defined by those having the most fun," from motivational speaker, James Clear. Kathy believes it, and that rejection is re-direction for your chosen path. Check out her social media for more information and the inspiration to make your dreams a reality.
--- ---
Related Articles