This entrepreneur left her corporate job to bring out the farmers inside all of us
The Urban lifestyles of today have limited people's access to fresh air, open spaces and mother
The Urban lifestyles of today have limited people's access to fresh air, open spaces and mother nature, constricting the imagination of the new generation to mere clicks of buttons and taps of touch-screens. This startup, Village Story helps you revive the old days and what not!
VILLAGE STORY was started back in August 2017 in Bangalore by Anamika Bist. It envisages building a community of nature-loving and passionate individuals, and connecting them to a creatively different outdoor life. They envision to build a community that's willing and committed to achieving a healthy lifestyle by practising healthy habits.
VILLAGE STORY:
• promises to bring out the little farmer in you.
• Provides Open-air chill-out space for families, yoga zone, events, festivals, Table workshops and more.
• Collaborated with Embassy Priority , My Dream Garden , Mfar , Organic Mandya, Oota From Your Thota, Millet Amma, Rekha's Cookery, Decathlon Sports India, Farmz2familiez, SSERD(Society of Space Education Research and Development) , Know your Indian Roots , The Better India ( Karnival ) , Seed Paper India and many schools.
THE CORE TEAM MEMBERS OF VILLAGE STORY: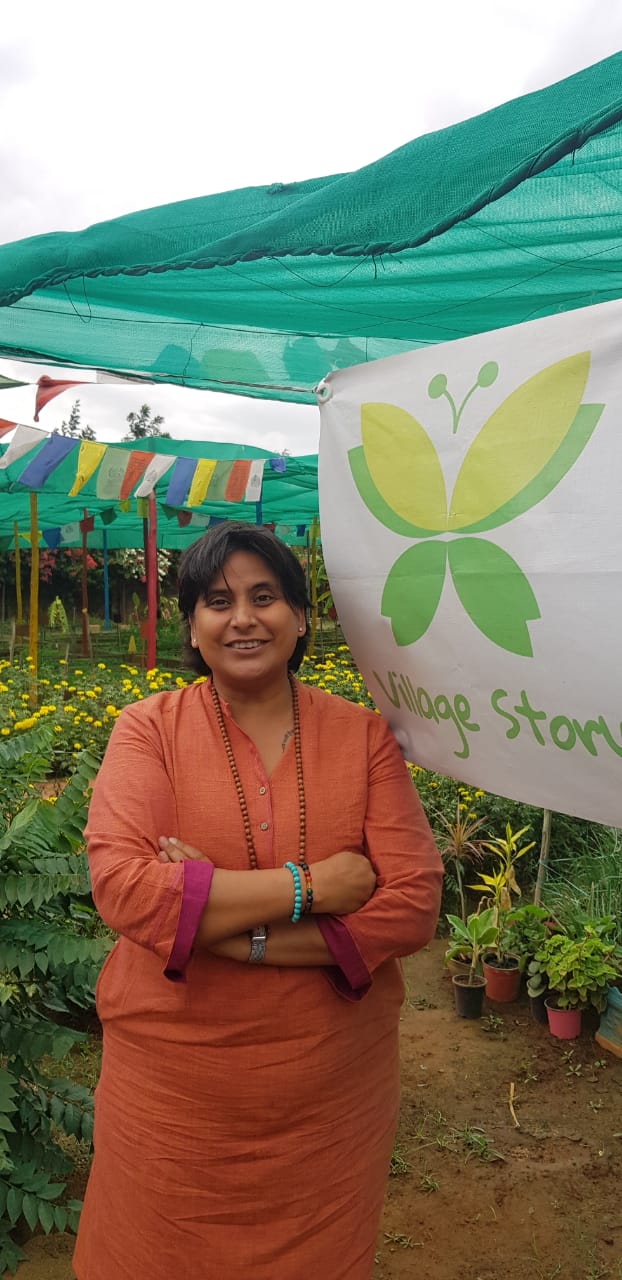 Anamika Bist is the founder of Village Story. What started as a one-woman army has now mushroomed to a responsible team of 4 people and 4 pets. These include Abdul Sukkur(Manager), 2 Support staff namely Niju and Jabesh. All of them are accompanied by two pet dogs: Hazel & Coco and two rabbits.
HOW DID IT ALL START?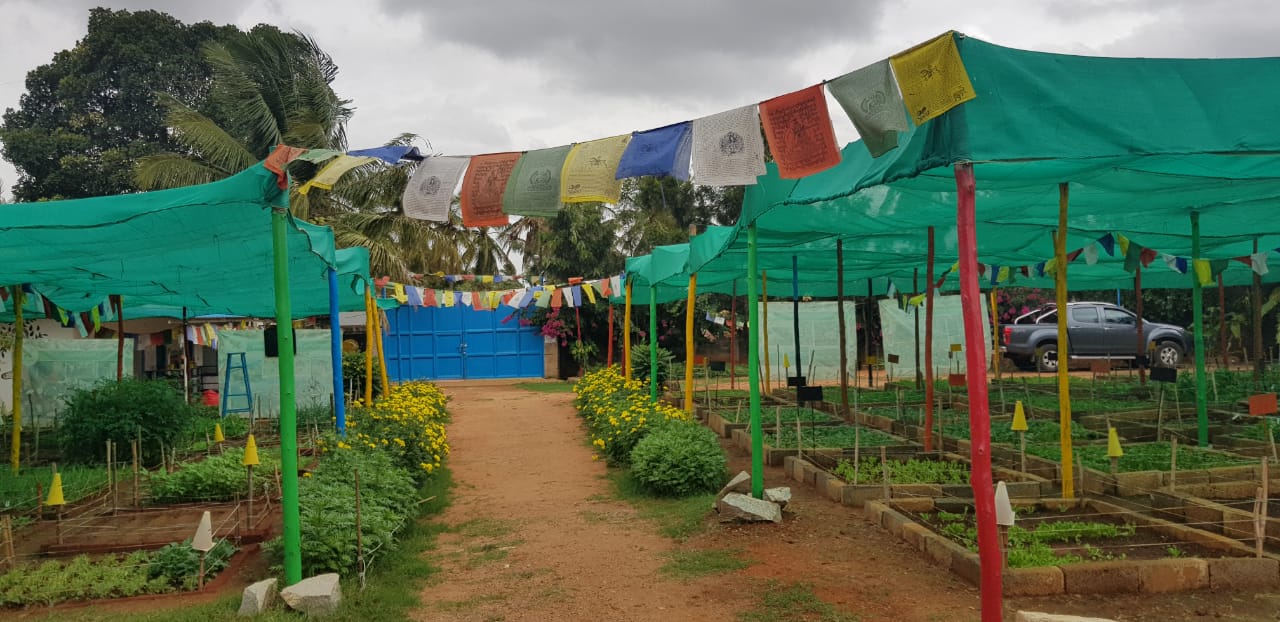 Anamika worked for 21 years with many Indian & International retail brands in Apparel, Accessories & Footwear. Beyond a point, she felt disconnected from the mechanical and tedious corporate culture, and her heart & soul ceased to be in it.
She began to feel driven towards something meaningful & satisfying. This search resulted in the birth of Village Story. For her, It was never a sudden change, Village Story had always been inside her gradually taking shape and structure inside her mind.
Right through those monotonous corporate 9 to5 jobs for many years. Only after quitting the job she began to seek a way to materialize it and put it into action. She started building as like-minded positive Village Story community.
THE IDEA BEHIND THE NAME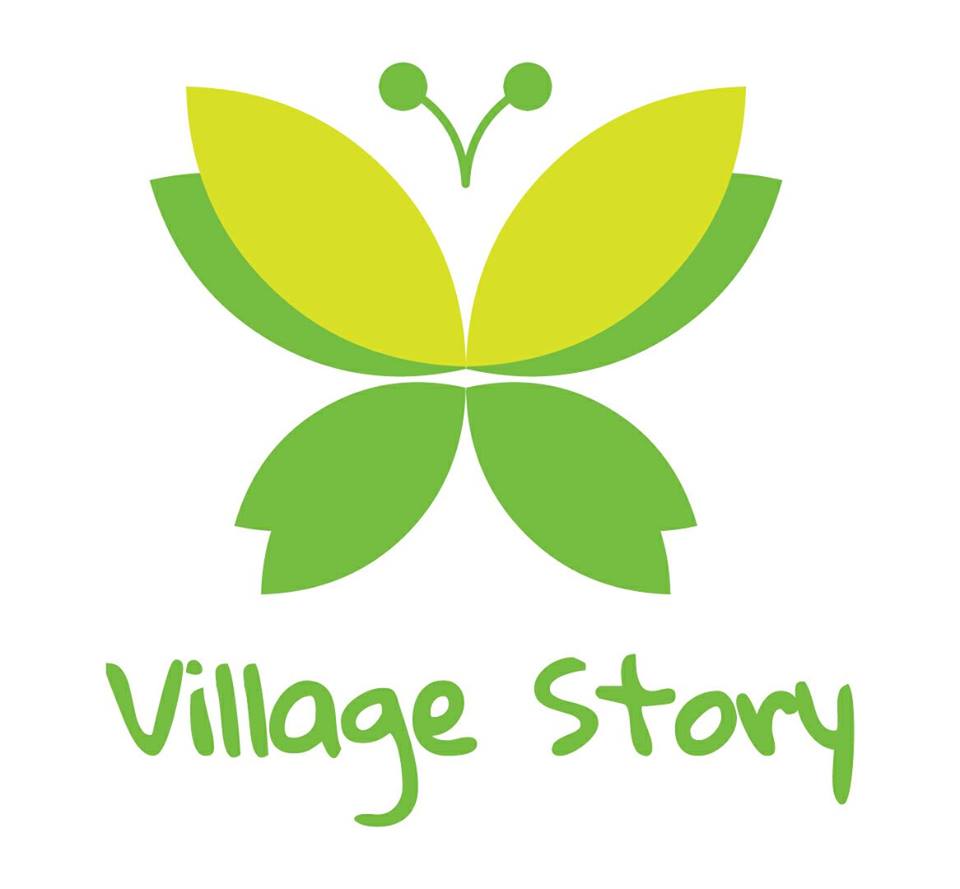 On the 15th of August 2017, Anamika's dream became a reality with a name. The name of Village Story. They began with square foot community farming where people book a small plot of land on their premises and grew their own leafy, salad green vegetables & superfood microgreens. This was a way to gain Experiential Learning of "organic methods of growing."
The name Village Story is to incorporate the lifestyle and practices of a self-sufficient and sustainable village along with adopting the lifestyle and ideologies of a simple villager. This not only includes using natural farming methods but also to try being satisfied with sowing & growing to fulfil one's own needs.
ANYTHING & EVERYTHING YOU NEED TO KNOW VILLAGE STORY: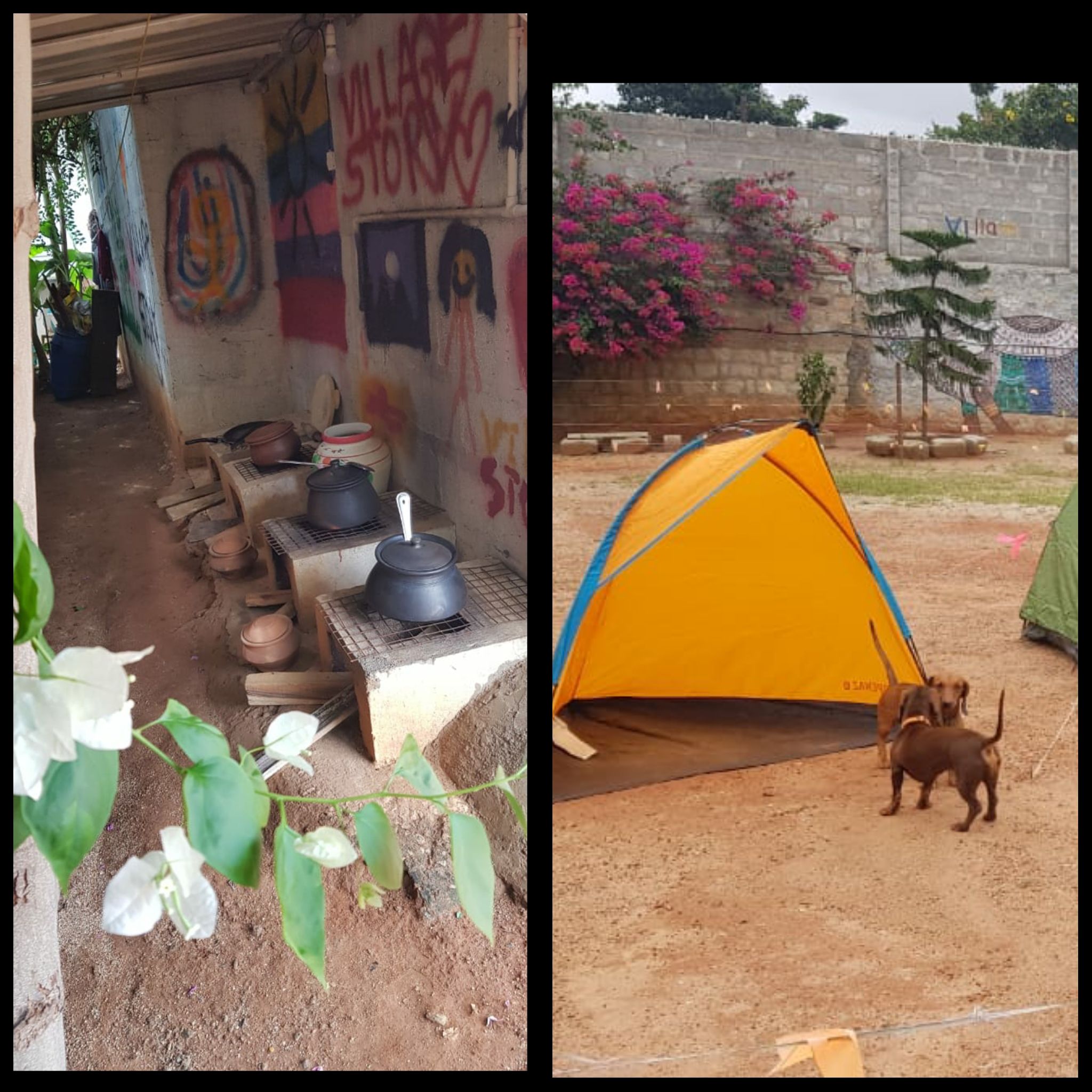 Founder, Anamika Bist, is based in Bangalore. She graduated from SNDT College, Mumbai. Further, she completed her post-graduate program in the fashion garments line from NIFT, New Delhi. She is born in Jharkhand and now based in Namma Bengaluru since 1998.
HOW IS VILLAGE STORY DIFFERENT FROM ITS COMPETITORS?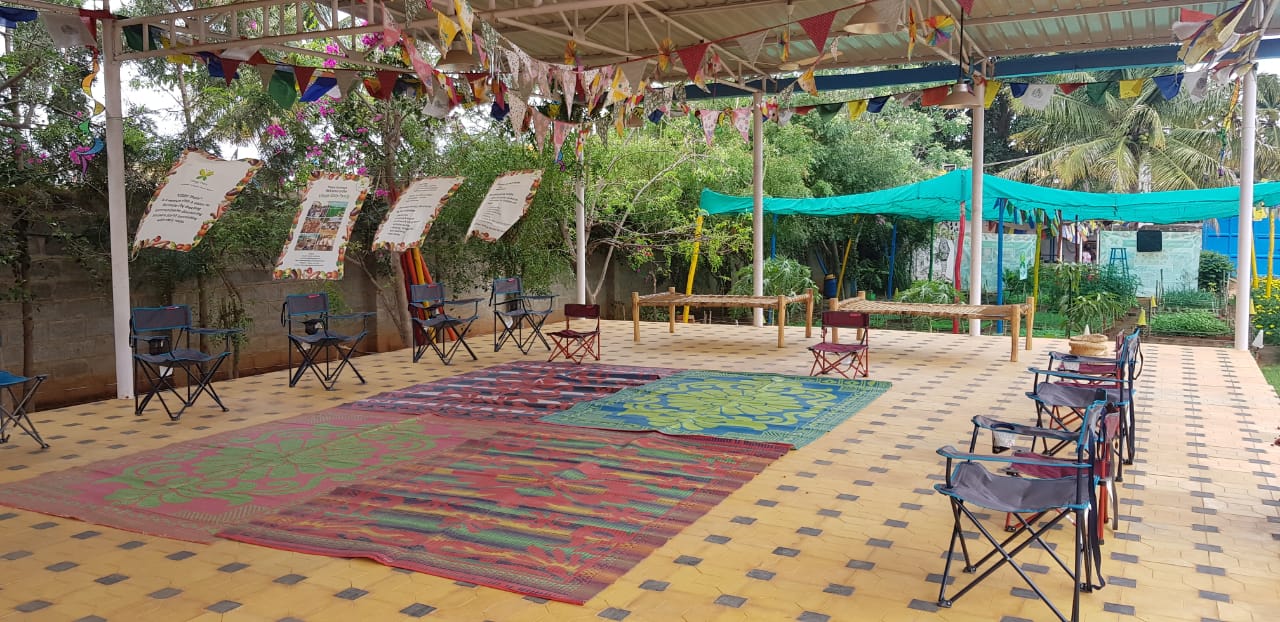 Anamika focuses on customer satisfaction more than any other factor. She believes that all their customers should feel a part of their family while enjoying their experience with them. Moreover, they don't share this space or hold hands with anyone to grow together.
Village Story is a very unique concept in itself and does not have any competitors as yet.
WHAT IS NEXT IN LINE?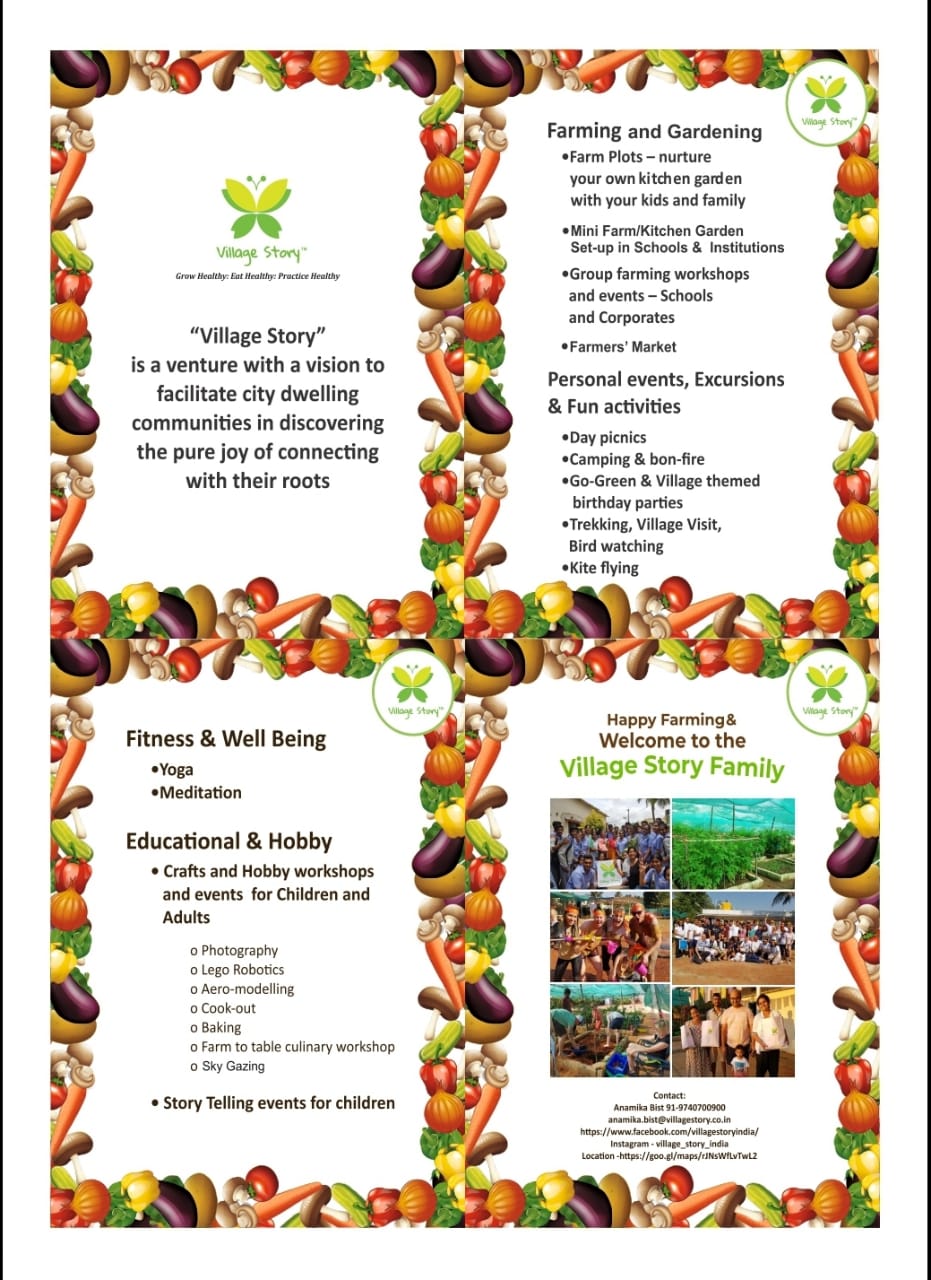 They always wanted Village Story to reach to more people out there. According to Anamika, She would expand in Bangalore itself at first and would gradually reach out to people of other cities. In the end, her goal is to expand Village Story PAN INDIA. Here, PAN stands for Presence Across Nation. Hence, services available across the country is referred to as the PAN India service.
MESSAGE FOR THE BUDDING ENTREPRENEURS AND YOUNG INDIA: THE FOUNDERS DESK
To any entrepreneur: If you want to do it, do it now. If you don't, you're going to regret it. Also, If you've got an idea, start today. There's no better time than now to get going. Always Remember: The biggest risk is not taking any risk, you won't know every job till you put your hands into it. Your idea has to be experimented and executed once. It's okay to try & fail and learn from it, than not to try at all. All the Best!
---
--- ---
Related Articles