Want to increase your leads on LinkedIn? Here are 9 secrets through which you can achieve that!
Is your profile up-to-date? Does it speak who you are and what you do? Do you have a clear headshot profile picture? If not, then spend some time to work around
Ever since I started my freelance writing journey, I have come across one question frequently, especially from budding writers. How do you get leads?Well, if you're planning to take charge of your career and become a full-time freelancer like me, then you need to ensure that you have enough flow of work to help you thrive in the business.But how do we ensure that?
While there are many platforms and online job boards to explore, LinkedIn is one of the best social media platforms that have proved to be 'goldmine'for me and many of my peers.And, the best thing about the platform is it is free and the opportunities are endless. You not only can grab some genuine opportunities, but the learning is enormous. If you're not leveraging this platform, then you don't know what you're missing!
LINKEDIN: THE KEY TO PROFESSIONAL SUCCESS
Today, I'm going to share with you my secret sauce of how I am leveraging LinkedIn. You can also follow these simple tips and increase the chance of getting leads from LinkedIn.
INVEST TIME ON YOUR PROFILE
Is your profile up-to-date? Does it speak who you are and what you do? Do you have a clear headshot profile picture? If not, then spend some time to work around it. Remember, your profile is the best way to grab the attention of your prospects, to create the first impression! The background image is a great way to promote your brand or tell your service offerings.
ENDORSEMENTS AND RECOMMENDATIONS
These are two powerful tools to reaffirm you're a genuine person with certain skill sets. If you already have worked with a client, reach out to them and request for a recommendation and endorsement for your skills.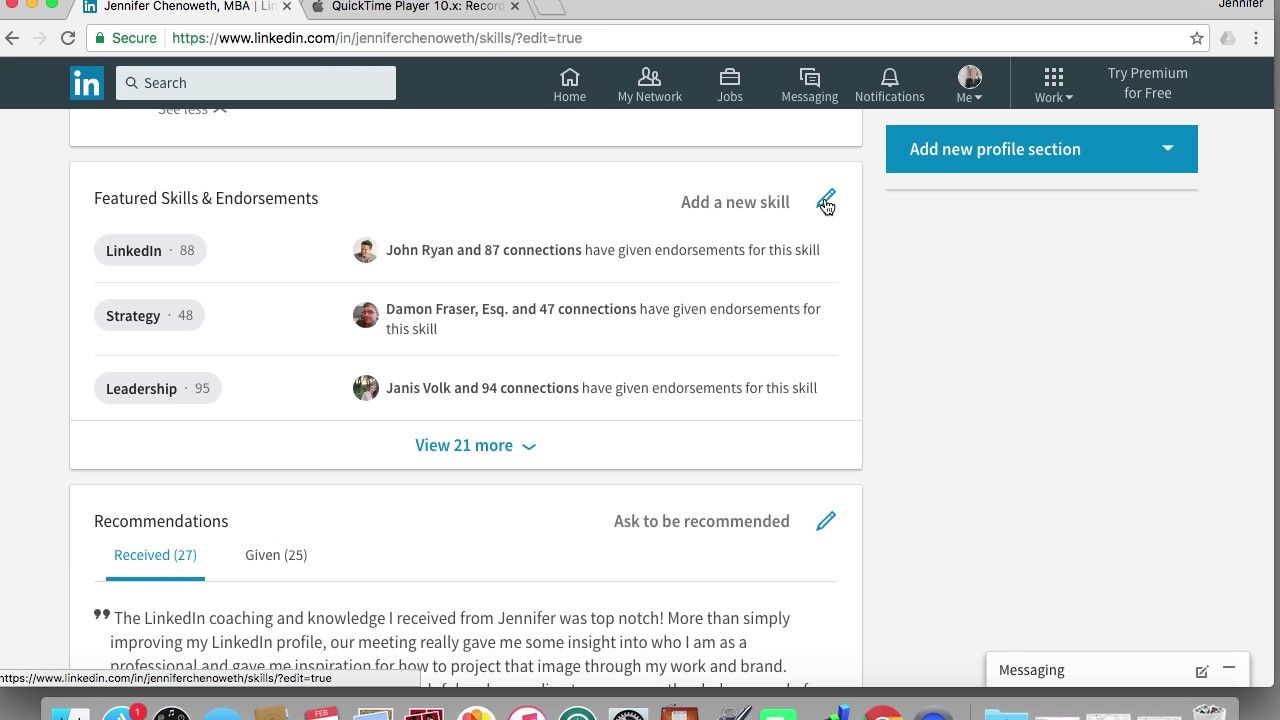 Featured Skills and Endorsements, how they are.
Remember, don't reach out to random strangers just because they are your 'connections'.
NETWORK
Okay, let's face it. LinkedIn is a professional networking site and you're there to network. Many people confuse LinkedIn as another job portal to find jobs. If that's the approach you're having, then you are going to fail miserably on the platform. Instead, invest your time and energy in networking with professionals from your industry.Again, networking doesn't mean sending out random connections. If you want to leverage your network, network meaningfully. Send out a short note while sending a connection request. Converse with people. Let them know who you are and what you do. Be consistent.
ENGAGE
That's the key if you want to land gigs right in your inbox. Engage with your network. How to do that? Write original posts that add value and converse with people who are 'commenting' on your post. Engage through meaningful comments on the posts. Do this for at least a month and you'll be amazed by the results!
MAKE YOUR PRESENCE KNOWN
At the end of the day, make your presence known. Your network should know you and what you do. This is important because that increases your chance to get referred by your network. For example, if you're a designer, your network should know that and your name should strike their mind the moment they see an opportunity.
PRACTICE EMPATHY
Show empathy to people you're connected with. Understand their pain points and solve them through your offerings. So, if you're a writer, understand what might be the pain points of your prospects and how you can solve them through your offerings. Be genuine, always.
PLAGIARISM IS A CRIME
No matter what, copying stuff from others without giving credits is nothing but crime. Plagiarism is a serious offence and you can get labelled easily.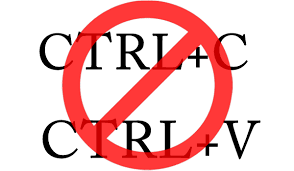 Stay away from copying. If you really like something, that you want to share, always remember to give credit to the original author.
UPSKILL YOURSELF
Keep learning and upskilling to stand out from the competition. And don't forget to let your network know what are the things you're learning or have recently learnt. Even better, show them how you can use your skills to solve a problem. Keep adding value consistently, network and engage meaningfully and everything else will fall into place.
BE CREATIVE: THINK OUT – OF – THE – BOX AND SHOW THE WORLD HOW THE SAME THING CAN BE DONE DIFFERENTLY.
LinkedIn is a marketplace where clients are watching you, most often silently.
---
Created by
Tealfeed Guest Blog
--- ---
Related Articles