What is a Warehouse Management System (WMS) and how does it work?
What is Warehouse Management System (WMS) and why does your business need it? How does it work and which business processes can you automate? Save money and improve efficiency with a solid WMS - read more:
---
Maja Dakić
9 months ago
|
5 min read
---
A Warehouse Management System (WMS) is a technical solution helping companies to streamline their warehousing activities — you can manage supply chain operations from a distribution center up to the store shelves and monitor the entire business inventory.
Such systems enable companies to maximize their space utilization by coordinating resource usage and material flow. WMS can be integrated with other software solutions and improve your business operations to be more efficient.
Nowadays, customers's expectations have changed and consumers want to buy from anywhere — if companies wish to meet such needs, they must be able to respond quickly and that is where WMS comes handy.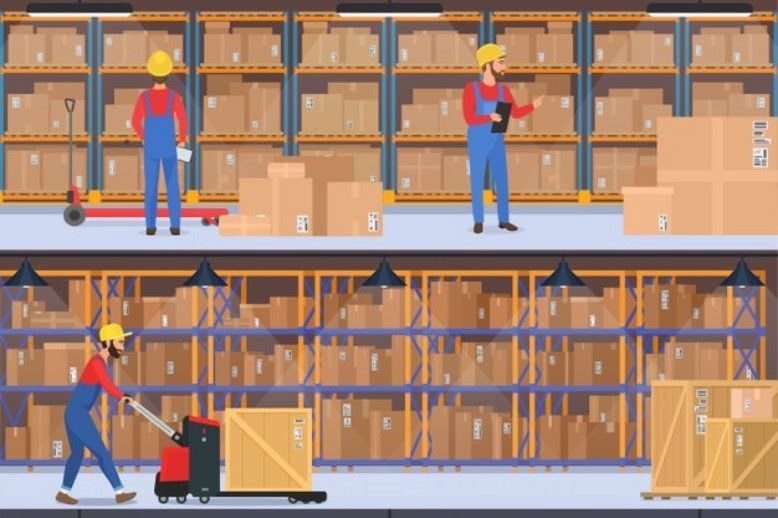 Why to Use WMS?
Warehouse management is a process of organizing and monitoring all warehouse operations. It can include these features and more:
Arranging the warehouse space and its inventory,

Managing new and existing stock,

Picking/packing/shipping orders

Tracking warehouse performance

Improving overall warehouse performance
WMS can help companies to speed up the order fulfillment and to keep track of what is selling well.
Getting insights into which products are sold often, you can find other ways to optimize the way you organize your warehouse. You can also track materials entering your warehouse or re-arrange the goods so that your best selling products can be next to the loading dock and accessed easily.
Source: youtube.com
Types of WMS
Standalone WMS
Standalone WMS is feature-rich software primarily serving the function of warehouse management. It may have limited functionality for other business aspects (accounting, inventory) as it is usually tailored for warehouse management.
Standalone WMS can lack many functionalities you would expect to find in integrated software solutions, no matter often being the most cost-effective. Standalone solutions are usually installed onto the company's existing network and utilized for warehouse management only.
Standalone WMS contains only the most essential WMS features and cannot include any additional supply chain operations. Features you get with standalone WMS commonly are: receiving, picking, packing, shipping, barcode scanning, expiration date tracking and some more.
Since such a solution can only be used in warehouse management and no other business areas, it is perfect for smaller companies with a limited budget.
Integrated WMS (with ERP)
ERP system integrates the cross-department systems (HR, supply chain, accounting etc.) and presents a great choice for businesses seeking to improve their systems on a wider scale.
If you want your company to get a competitive advantage and boost your ROI, this is a great choice as those systems provide scalability and reliable execution.
Although WMS is not a basic function of ERP, keep in mind that it is one of the elements of an integrated ERP system. Make sure to check ahead if the system you want to implement has WMS features that will match your business operations.
This type of WMS comes with a higher price because the software can really 'do everything' but keep in mind that ERP systems can centralize your operations into a single interface.
If you're not satisfied with many software solutions you utilize or want to replace the existing one,, this can be a perfect solution.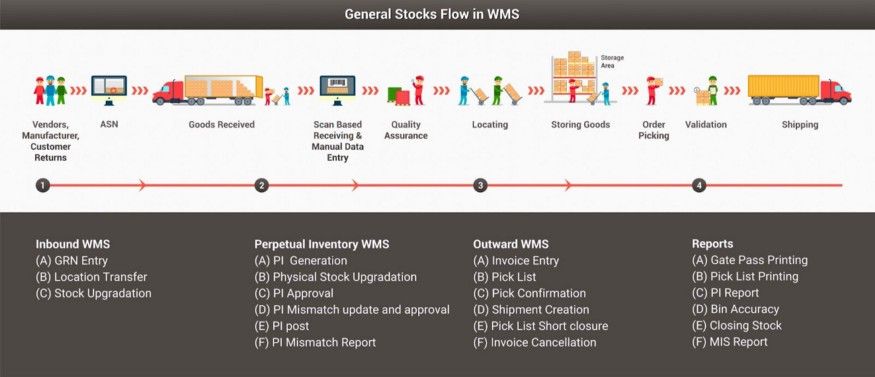 On-Premise WMS
On-premise WMS is a system for which you are responsible — you're in charge of hosting and maintaining both the hardware and the software related to your system.
That is why WMS comes with a greater cost, however such a system gives you complete control over your business operations such as security, uptime etc.
Cloud-Based WMS
Managing the entire system by yourself can be a headache and as on-premise WMS would suit small business more, there are other alternatives.
Cloud-based WMS are generally better solutions since being hosted on a remote server and costs are only on a subscription basis. Basically, it means that any software updates, upgrades or bug fixes are managed by the vendor where you get a guaranteed level of service uptime once subscribed.
When it comes to shipping and order packaging and delivery, customers have high expectations these days and it is important to eliminate turmoil in the warehouse.
As your business grows, you will be able to evaluate the current approach and possibly modify it for a more effective way to manage all your products.
How does WMS work?
WMS has its own way of working and it differs greatly from traditional warehouse operations. Here are some details on how a warehouse management system work and what can it include:
Shipping and Receiving
One of the basic actions of the WMS should be tracking the goods entering or exiting your warehouse.
Every piece of material or goods that is received, must be updated in the system and tracked from their arrival and the location it was sent from.
This also includes goods going out of the warehouse for shipping purposes. All items for shipping must also be tracked, measured and properly recorded in the system.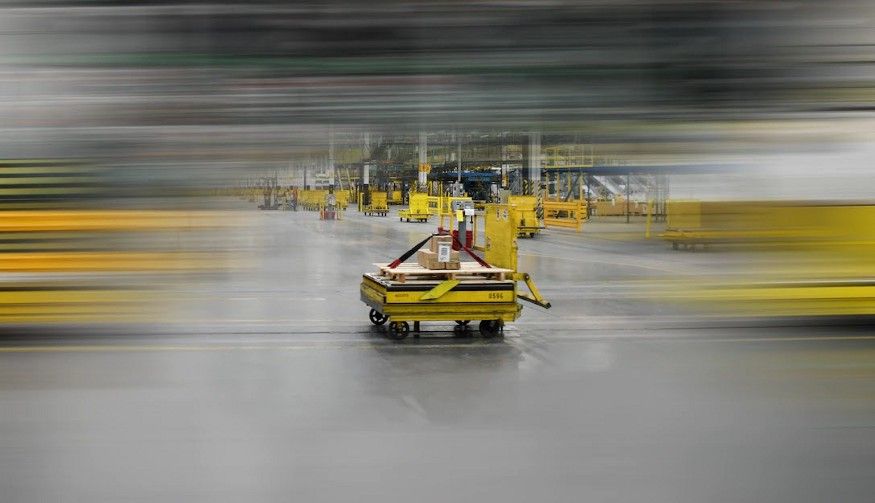 Inventory Management
An inventory management system enables you to handle inventories of your warehouse — it can use functions like barcoding or tracking goods and the processes.
With WMS you can organize and monitor all of your company's goods while at your possession — once sold, the inventory is converted to revenue.
The inventory management process can be based on a wide number of formats or technologies like inventory vs cycle counting, manual, barcode or RFID based and more.
Setting and Picking Orders
Warehouse operations are not only storing goods — there are many important actions that need to be considered as a part of its working system.
Another important action is keeping units set up together to form a new set of storage keeping units.
Once implemented, WMS provides two major roles when creating and tracking pick'n'pack orders — order management and fulfillment.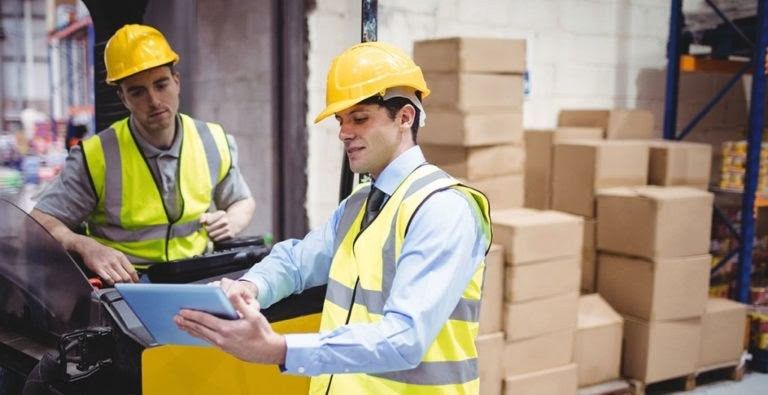 Warehouse Staff Management
Staff management in warehouses is one of more influencing features affecting costs of managing your warehouse. If you can effectively monitor and manage your staff, you can better understand the performance of your warehouse manpower.
In return, the data insights will enable you to modify and improve your processes as well as significantly reduce your overall costs.
Reporting
Ability to draw reports is a vital point in any business — within warehousing, real time reporting can be a great improvement.
If you digitize your business operations with thorough reporting through features of WMS, you can improve your current processes to a great extent with such insights.
Such data can be viewed and monitored generated in various forms like charts and graphs as these insights directly influence to get more informative decisions on how yoru warehouse can be managed more effectively.
In order to get such reports to your advantage, you must understand what steps are involved and what actions are required.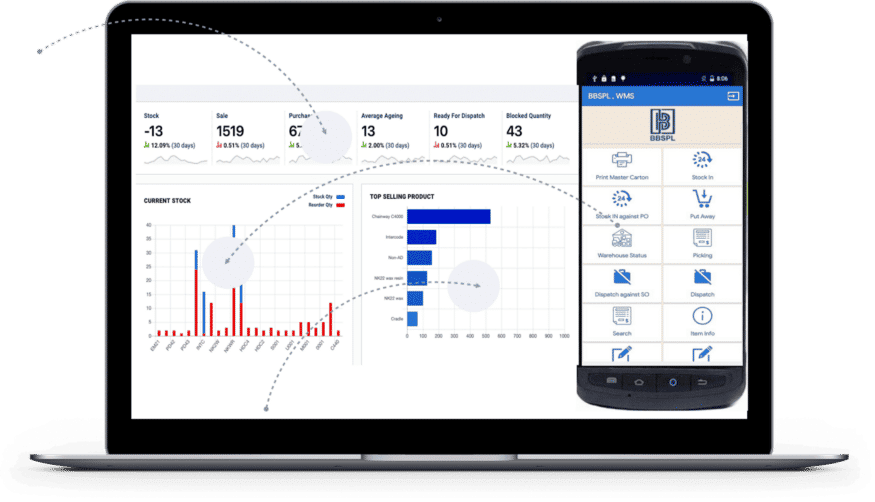 A Word for the Future
Companies today have realized that the best way to streamline and automate business operations and reduce costs can be accomplished if they invest in warehouse management software.
A robust WMS can leverage the cloud for a quick, cost-effective implementation that will bring numerous benefits, keep in mind the following:
Arrange your layout properly and then organize your inventory.
Organize a well-drilled system for your staff to repeat again when it comes receiving stock and filling out orders
Measure efficiency and if spot any problems, identify them and then fix the problem area.
If you get these aspects properly, you can make your warehouse work like a clock.
---
M.A. in English, with writings in Data Driven Investor; DataSeries and https://zesium.com/blog/.
--- ---
Related Articles