Watch out for 'servant-leaders'!
"A servant can only become a leader if a leader remains a servant" — Robert K. Greenleaf
There it is, on page 7 of the Scrum guide, ( English version — 2017)
The Scrum Master is a servant-leader for the Scrum Team. The Scrum Master helps those outside the Scrum Team understand which of their interactions with the Scrum Team are helpful and which aren't. The Scrum Master helps everyone change these interactions to maximize the value created by the Scrum Team. — Scrum guide 2017
I've often read it before and every time I do, I get a little uncomfortable feeling. A serving leader … It sounds good, of course, but is there no danger in it?
The term ' servant leadership' was coined by Robert K. Greenleaf in his 1970 essay. Being a servant leader, according to Greenleaf, is essentially 'making one's main priority to serve rather than to lead.' That's probably where my itch is coming from. Greenleaf states that servant leaders should prioritise, the needs of others over anything, they find success and "power" in the growth of others.
"A servant can only become a leader if a leader remains a servant" — Robert K. Greenleaf
What is a servant-leader?
# 1 Servant leaders focus entirely on the interests of others
That sounds great, and there is no doubt that the social behaviour of every manager is appreciated. But should leaders not primarily focus on their responsibilities?
# 2 Servant leaders ensure that their employees develop
There are also good things to say about this. If employees develop, this benefits the entire company. Leaders should facilitate that employees can develop. But whether they choose to develop, that's something the employees must decide for themselves.
# 3 Servant leaders ensure that their employees are happy
According to Greenleaf, the serving leaders ensure that their people are healthier, wiser, more autonomous and more themselves. But is it necessary to make yourself responsible for the happiness of your team members?
It is as if leaders are no longer allowed to lead. After all, they are at the service of the whole. Thus servant leadership seems to be called to evoke the illusion of equality. The danger? This can give the impression that they then no longer have to indicate direction themselves.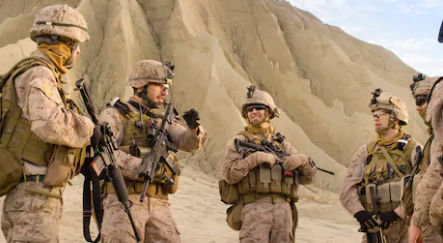 A leader should lead.
Colin Powell, the former 4-star general, Chief of the Joint Staff of the US Armed Forces and former Secretary of State for Foreign Affairs, brings this aspect of leadership directly to the forefront in his 'Colin Powell on Leadership' presentation. 'Being responsible sometimes means pissing people off is the first lesson for the leader in that presentation. If you want to be outcome-oriented, it is inevitable that not everyone will always agree with you. Trying to keep everyone as your friend, postponing difficult decisions or avoiding them is ultimately seen by the group as a sign of weakness. The team expects its leaders to have and show they have a backbone. A leader who tries to keep dear peace undermines his credibility.
From my experiences with working in an Agile environment and my gained (continuously developing) knowledge of the Scrum framework, I understand that the above explanation and implementation of the role of Servant Leader is certainly not as intended. However, something seems to be missing, the term does not fully cover the load and therefore we might need to extend the description of the desired leadership of a Scrum Master with something more. Like with the described responsibilities of a "transformational-leader"!
What is a transformational leader?
Transformational leadership is a theory of leadership where a leader works with teams to identify needed change, creating a vision to guide the change through inspiration, and executing the change in tandem with committed members of a group.
Stephen Covey and Jurgen Appelo see 'articulate and transfer the vision' as important characteristics of leadership. In doing so, they take a leadership approach that creates an organisation in which people not only want to work, but also want to be part of it.
In summary, the characteristics of transformational leadership are:
#1 Promote the vision: map out a route for the future. To start with, they ensure a strong organisational identity and, on the other hand, promote the shared beliefs. They also draw up criteria for the degree of responsibility so that it is clear to team members within which boundaries they can operate.
#2 Achieving results: leaders are jointly responsible for achieving results. In addition, they also have to make sure decisions are made and results are achieved by guarding the criteria for success and continuously implementing improvements.
These characteristics have a proven positive effect on the joint goal and working environment that are preconditions for an agile organisation, but also on the involvement of teams and the people within them.
The influence of transformational leadership can therefore be defined as:
"Transformational leadership inspires people to achieve unexpected or remarkable results. It gives workers autonomy over specific jobs, as well as the authority to make decisions once they have been trained."
The results of the GLOBE study (Global Leadership and Organisational Behavioral Effectiveness) in which the perception of desirable and undesirable leadership characteristics and traits were studied within 62 cultures worldwide shows that employees have a preference for a combination of a transformational leader and a serving leader. (However, research has also demonstrated that there is no theoretical or empirical evidence of servant leadership on itself being successful in an organisation)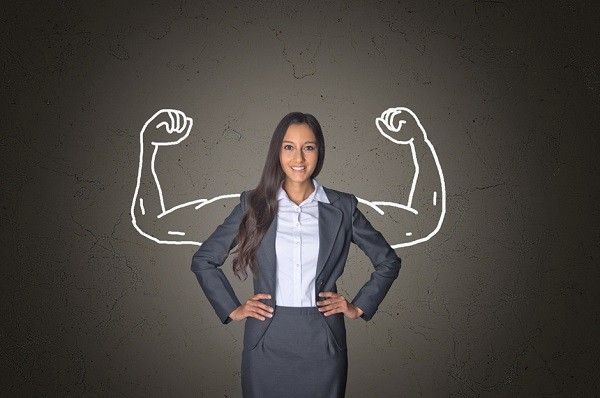 Endnote
In my view, the Scrum guide does the Scrum master's short by labelling them as 'servant-leaders'.
Many of the characteristics of this type of leader as described in this article certainly correspond to the role and responsibilities of a Scrum Master but they only cover a part.
In addition to ensuring the welfare and facilitation of the development team, s/he also has a role in supporting the Product Owner and the organisation as a whole.
Where the description of 'servant leader' possibly goes a long way towards the development team, it does not do that on product owner and organisation level. However, the characteristics of the "transformational leader" do complete this picture.
Also, if you look at the vision on the role of the Scrum master of authorities in the field such as Barry Overeem, you see that this is described much broader than just the 'servant leader'.
I, therefore, argue that in the next version of the Scrum guide the role of the Scrum master should be described as:
The Scrum Master is both servant-leader as a transformational leader for the organisation. The Scrum Master helps those outside the Scrum Team understand which of their interactions with the Scrum Team are helpful and which aren't. The Scrum Master helps everyone change these interactions to maximize the value created by the Scrum Team.
Acknowledgments to Loura Kleinepier, Otto van Wiggen , Peter van Lonkhuyzen and Barry Overeem for their inspiration for this article.
---
As an agnostic change agent, I am constantly amazed at what happens in organizations and learn every day. Enthusiastic writer and always open for discussion.
--- ---
Related Articles