What's New in Design for Autonomous Vehicles?
A short guide on the latest trends illustrated with design concepts showcased at the CES 2020.
A short guide on the latest trends illustrated with design concepts showcased at the CES 2020.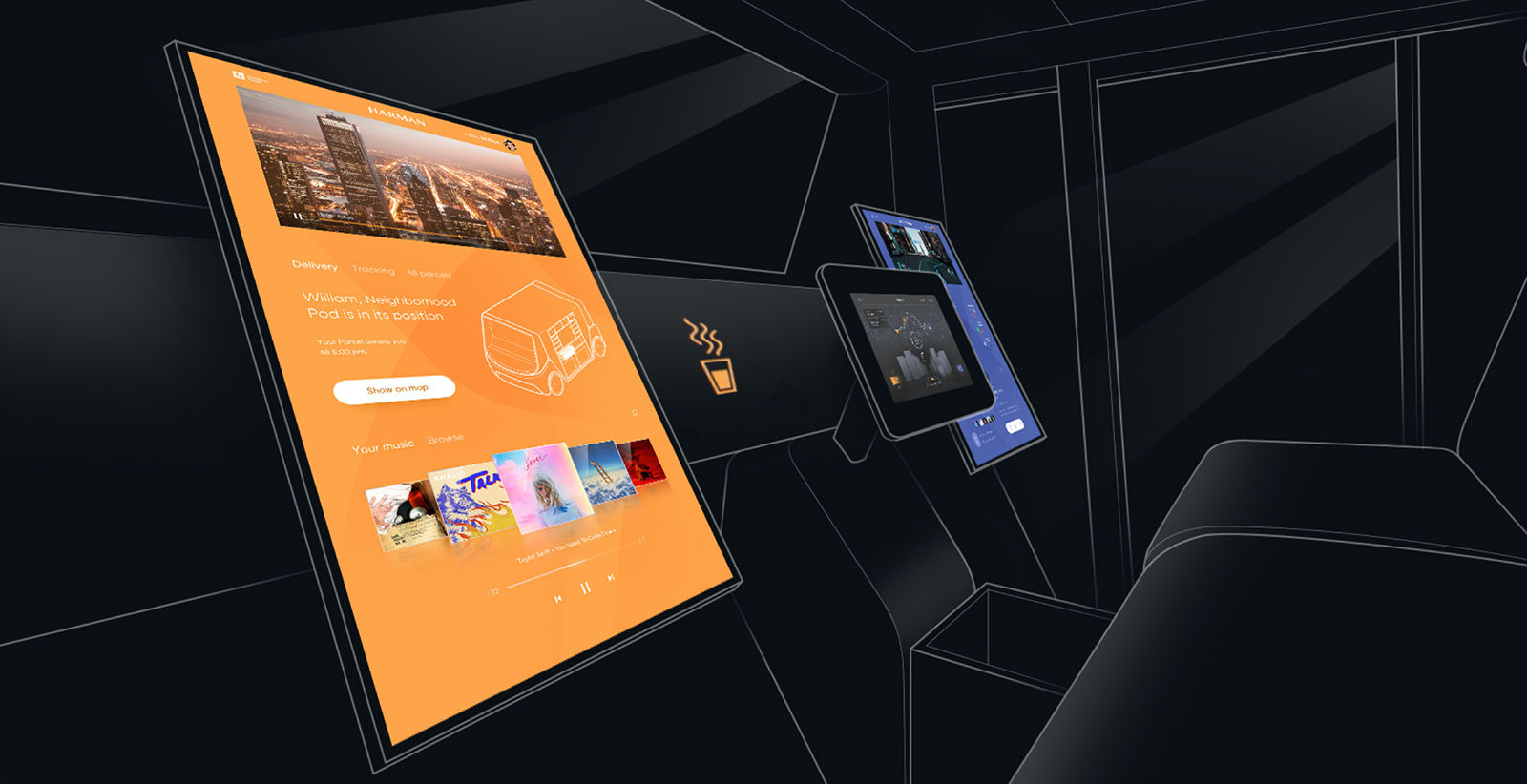 Intuitive HMI Interfaces
For advanced safety and convenience all the information about navigation and vehicle status, as well as important alerts should be easily accessible for all passengers.
This challenge is addressed by combining the necessary tools in one interface with highly-intuitive design, using color codes to differentiate the information aimed at each of the passengers, as well as by relying on AR features for the accuracy of navigation.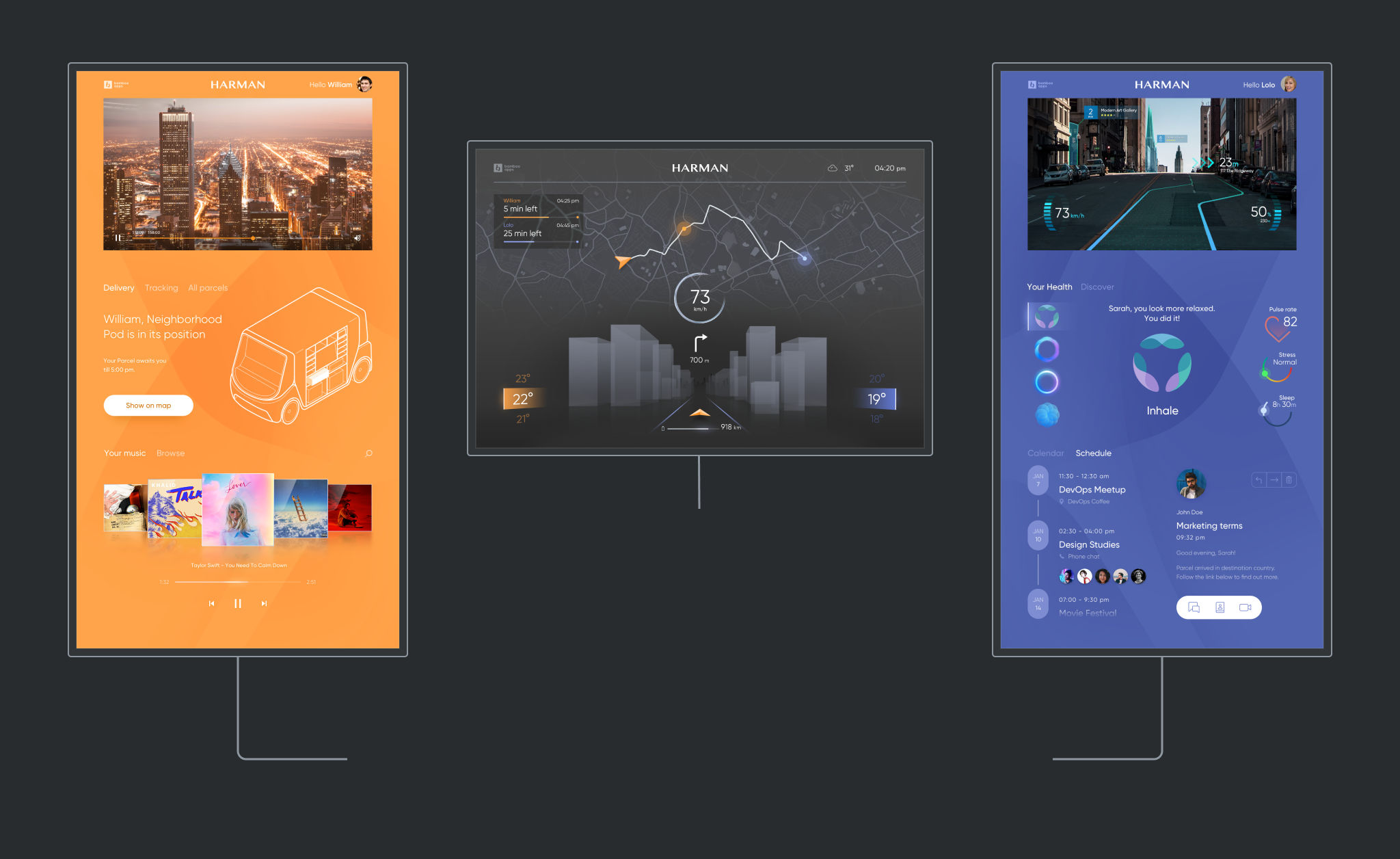 Personalized Experience
Digital cockpit solutions become more focused on comfort, entertainment, and productivity. Naturally, this leads to a tendency to create a more personalized in-vehicle experience for passengers.
For example, in Rinspeed's new concept vehicle each user receives an individual display, which allows them to stay on top of the daily tasks or to enjoy the ride to the fullest.
The HMI UX design concept collaboratively delivered by Harman & Bamboo Apps is based on the idea of a personalized in-vehicle experience. Essentially, we're talking about an experience platform, that allows passengers to connect their smartphones to the vehicle systems to access a number of features like video/audio streaming, tracking the status of parcel delivery, access to their emails, calendars, etc., and more.
Bamboo Apps experts provide a detailed overview of such a platform, its architecture and potential use cases in this ebook.
Intelligent Exterior Lights
For the safety of the passengers of self-driving vehicles, pedestrians, and drivers of the other vehicles on the roads, autonomous cars should be able to intelligently communicate with the road users.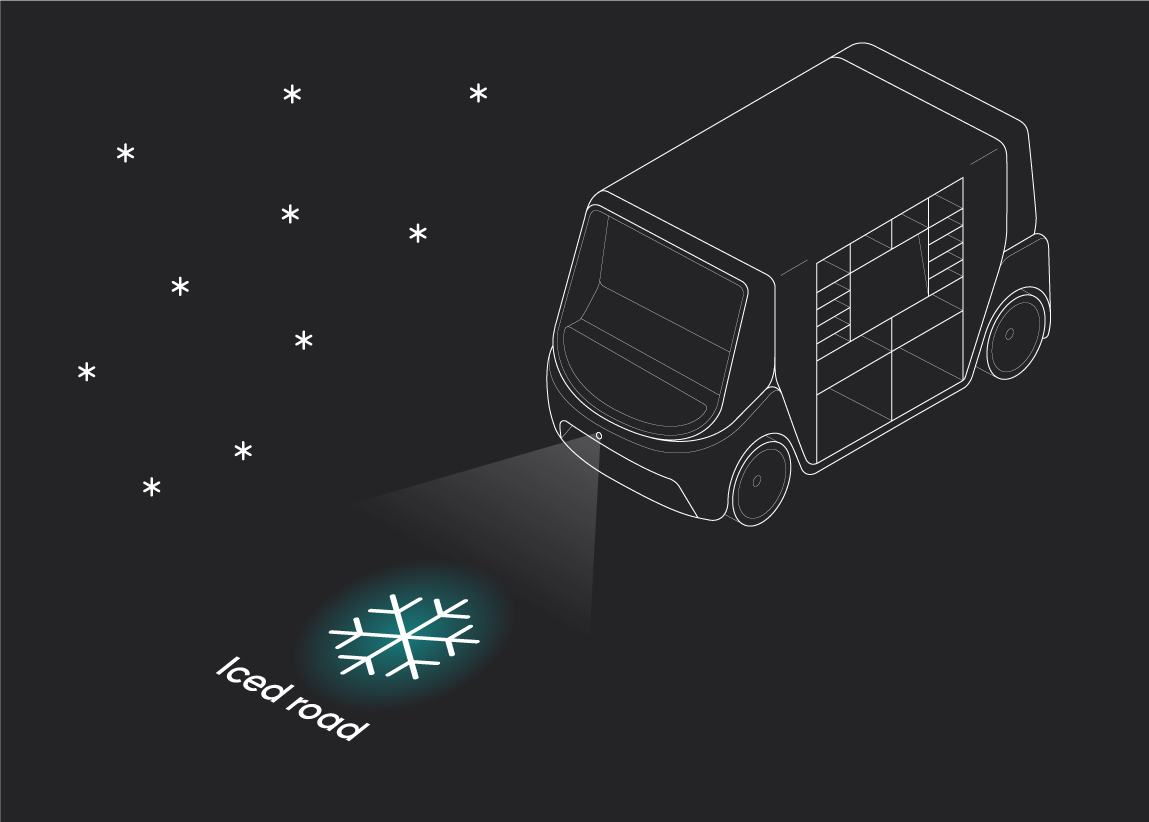 This way, the behavior of autonomous vehicles becomes easily predictable for the other road traffic participants, which results in increased road safety.
*This article was originally published on Medium. Check out more posts from Bamboo Apps, design & software company helping automotive and mobility companies create the experience of the future, here.
---
Research writer for Bamboo Apps
--- ---
Related Articles