When the Lights Go Down, Will You Find Safe Spaces?
Fighting for safe and equitable public spaces is an everyday battle that touches the lives of every person, in every rural and urban context of the world.
Cities need to do more to protect women and girls in danger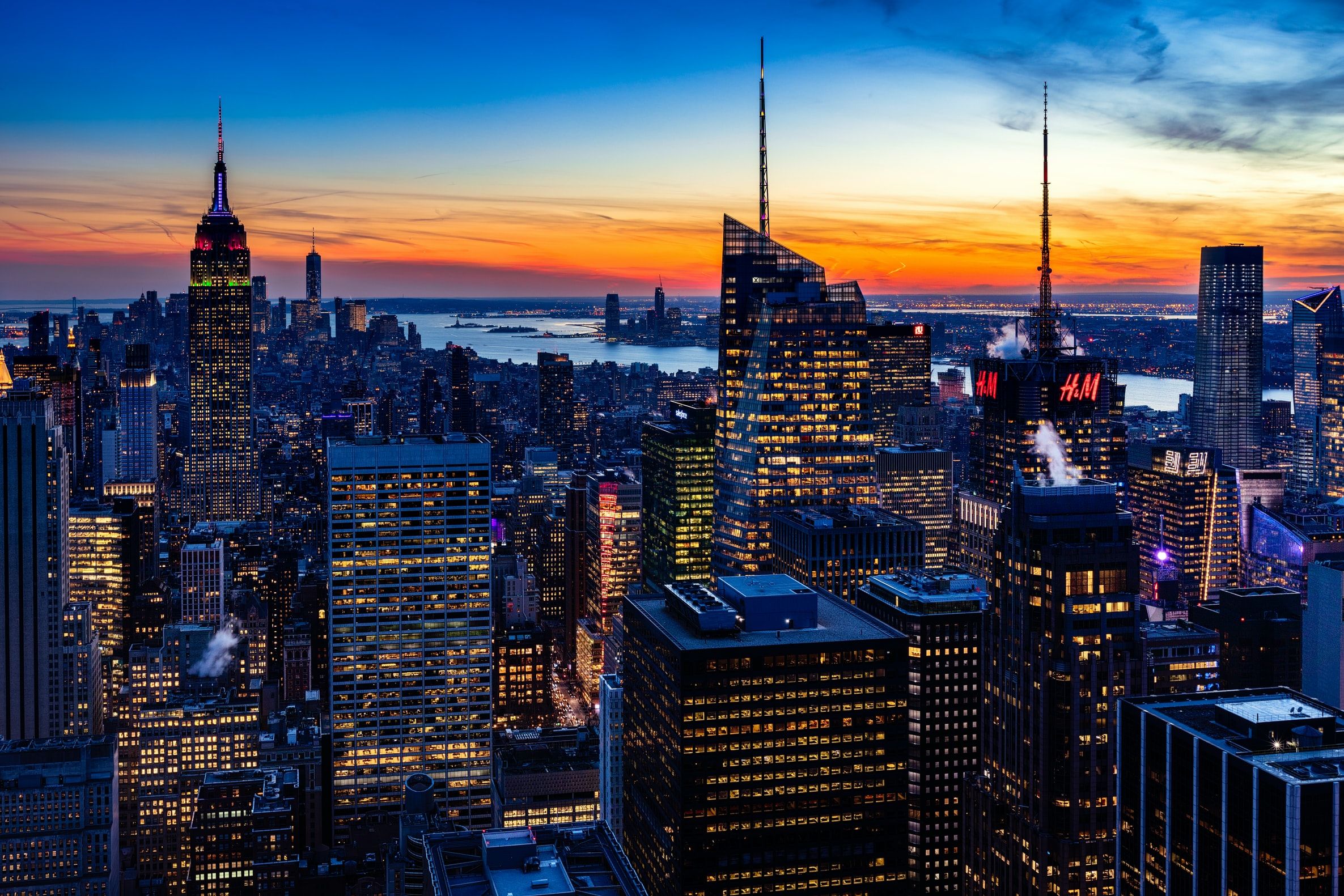 Fighting for safe and equitable public spaces is an everyday battle — one that touches the lives of every person, in every rural and urban context of the world.
Rather than overstate the problem, the social organization Safetipin cannot emphasize enough the need to create safe public spaces for women and girls.
Safetipin works with a wide range of urban stakeholders to make public spaces safer and more inclusive for women. They collect data using the My Safetipin App and present it to users to make safe and informed decisions about mobility in the city.
Whole Community Needs to Battle Evil of Violence at Home
Incidents grew even more insidious as the world locked downmedium.datadriveninvestor.com
Freelance social media manager Kavita Chintapalli talked with a Safetipin representative during a Twitter Sayfty chat about making places safe, especially as everyone tries to return to normal.
"I keep thinking of the pictures shared from the height of lockdown all over the world," Chintapalli said. "There was a guy who lived near the Himalayas and had never before seen the mountains from his house before because of the pollution. It was crystal clear during lockdown."
Bad air and unsafe places do not need to be part of whatever passes for new normals.
"'Safety' is an internal perception of being at ease and feeling comfortable to use a space without restriction," the Safetipin representative said. "It is not necessary that all people feel safe and comfortable in public spaces at all given times. This fear can be due to multiple reasons."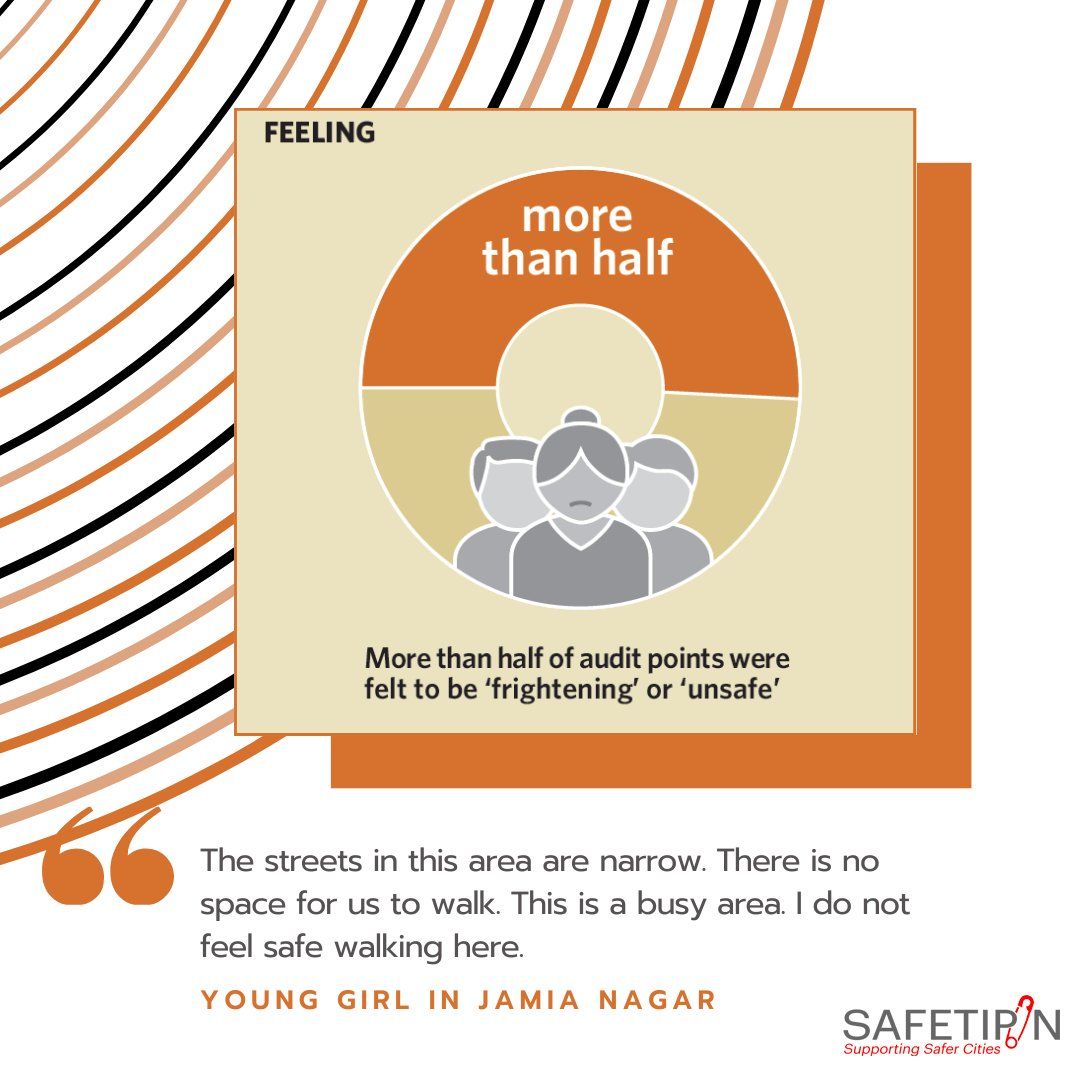 Bad Lighting
Among many reasons that can make a street be perceived as unsafe, Safetipin cites poor or negligible lighting as one of the most common factors.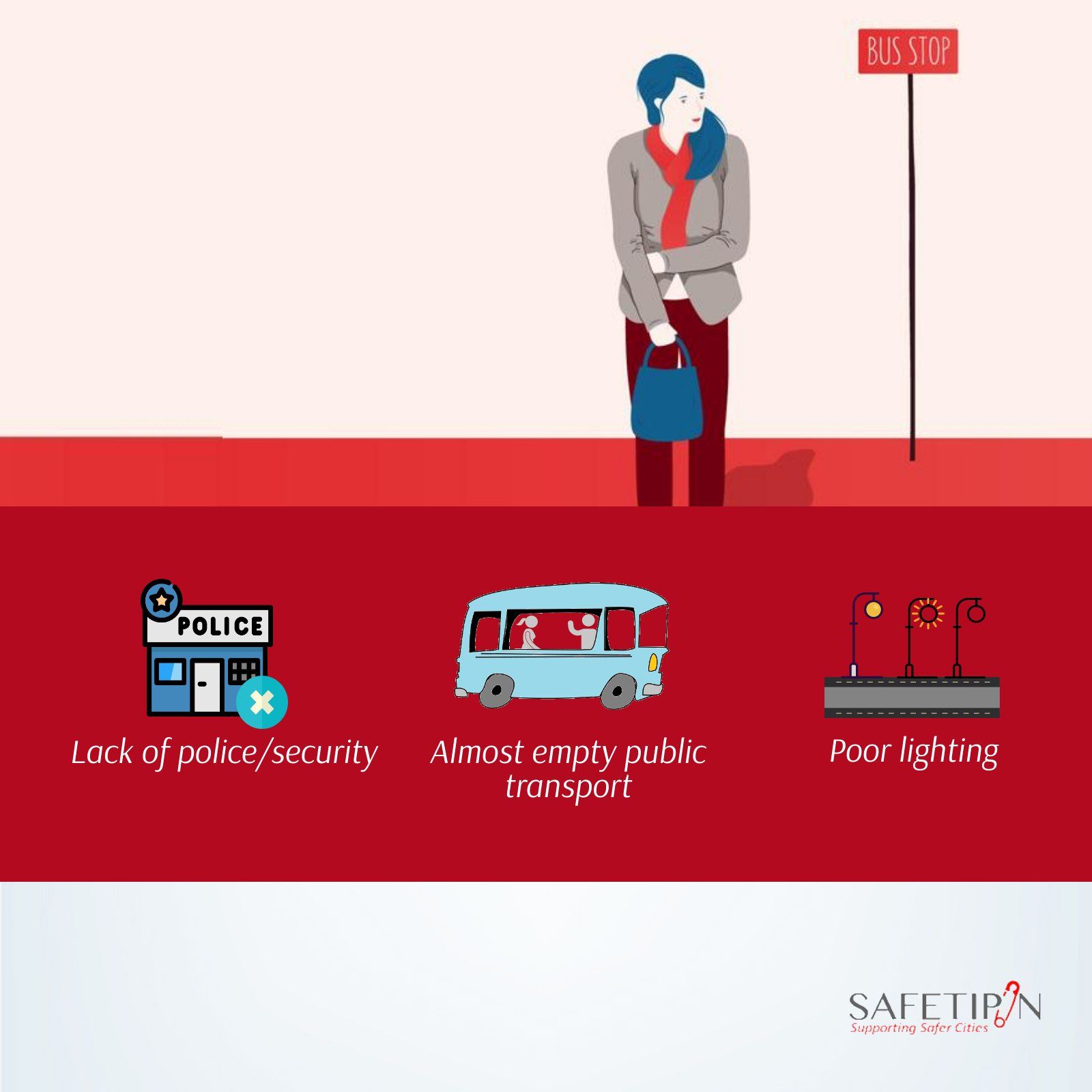 "Higher visibility — or a higher number of 'eyes on the street' such as informal vendors and shops — ensures a visual connection between the street and the pedestrians," the Safetipin representative said. "That increases the perception of safety on the street."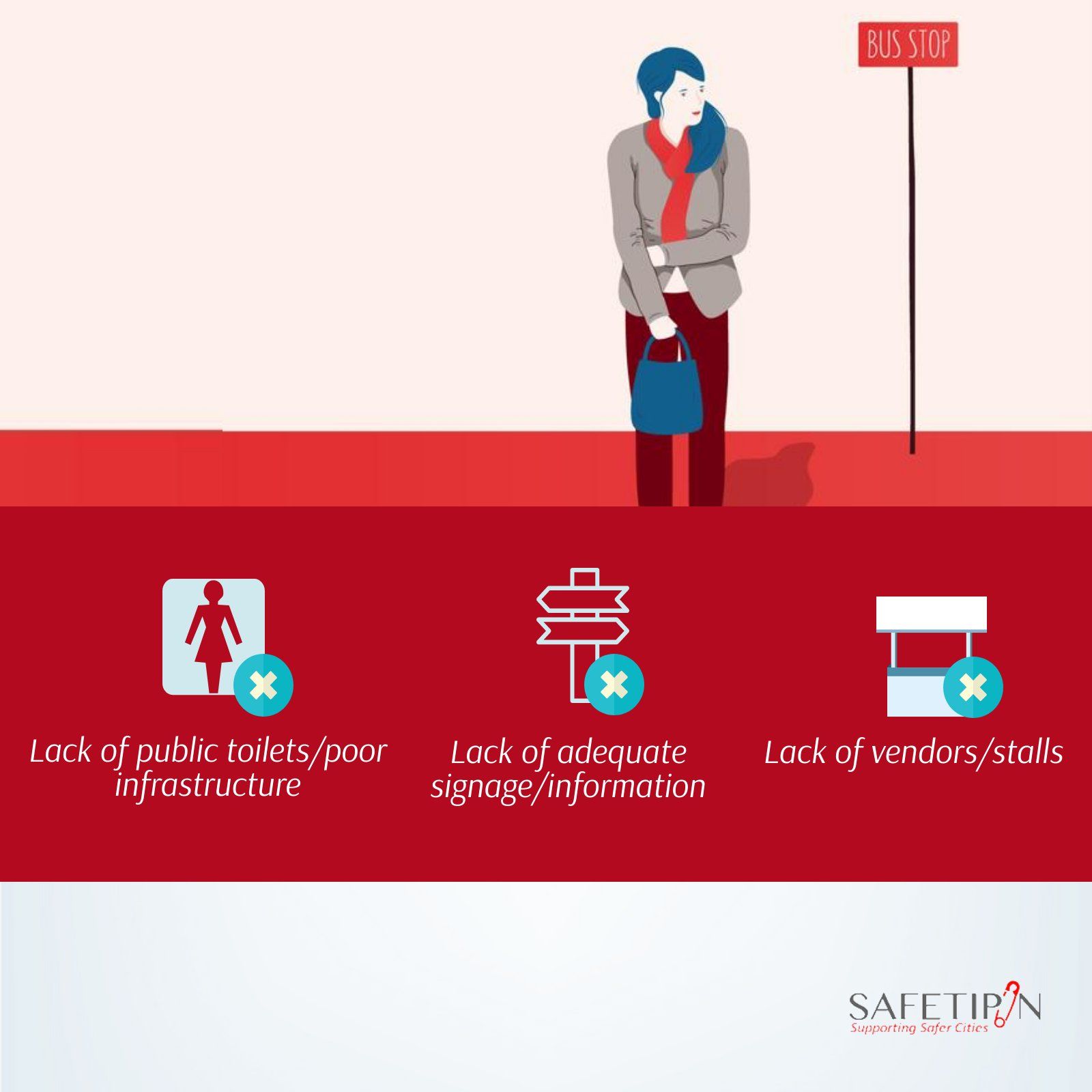 In a survey conducted by Safetipin, 87 percent of 243 respondents said they had faced street harassment in their city.
"If we're on a high alert when using our own city, can we really feel that we belong to the city?" the representative asked.

The organization promotes the Safetipin App as one way to make cities just a bit safer. That includes senior females who have to develop practices to feel safe.
"This is so disheartening to hear," the Safetipin representative said. "It is a failure of the city and its public infrastructure systems when its residents must take the onus of their safety into their own hands.
"It isn't just the provision of infrastructural amenities that is important, but the upkeep and maintenance," the representative said. "For women carrying heavy bags or children, what use is a broken pavement? What use is a broken streetlight on an empty, dark street?"
Common Urban Problems
Chintapalli noted that her city falls short like many others.
"We don't have a big public transportation system," she said. "We mostly get around via car, which feels safe. Yet, if you're downtown, there's lots of walking because parking becomes cumbersome. It's a college town, so it can get rowdy.
"Our city's homicide rate has increased," Chintapalli said. "We had a mass shooting over the summer, but it's still one of the safest cities in the country. That is saying a lot about the state of our country."
How you can discover courage at work
Safe places for employees can strengthen and stabilize culturemedium.datadriveninvestor.com
She said this is why infrastructure is so important to update and maintain.
"That may seem boring, but it could save lives," Chintapalli said. "You think about how much more at risk women of color, transgender women and disabled women are compared to their counterparts."
Assorted groups of people feel unsafe or insecure in public spaces.
"Not just gender, age plays a big role as well," the Safetipin representative said. "We found 54.1 percent of our female respondents have not only faced street harassment, but faced it before age 15."
Also, men and women do not experience cities in the same way.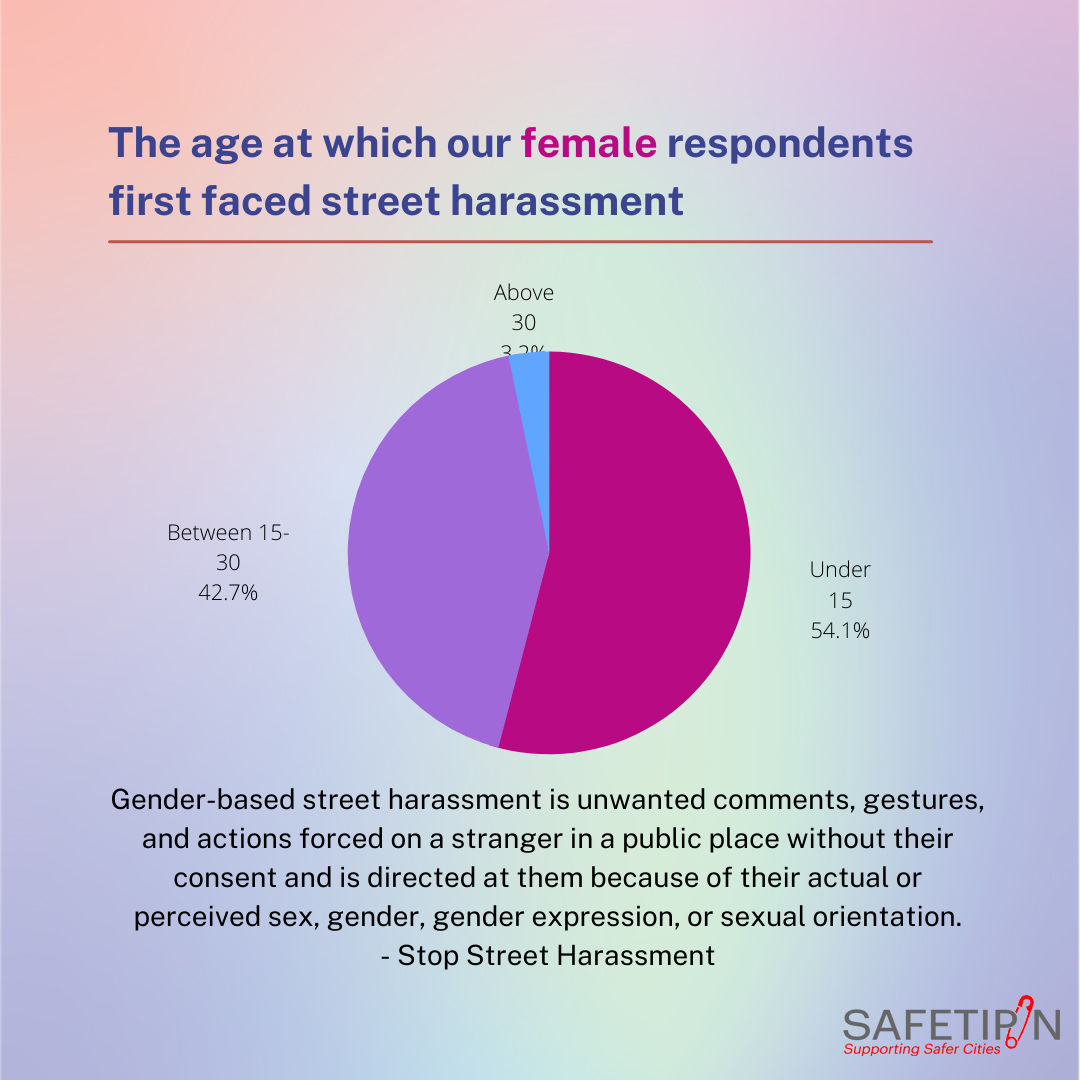 Chintapalli added that anyone other than straight, cisgender white males are at higher risk of being harassed or attacked in public spaces.
Greatest Vulnerability
Certain public spaces or services feel most unsafe in cities.
"As per our report on women and mobility, using public transport was found to be unsafe by 95 percent of the users," the Safetipin representative said. "This was followed by 89 percent feeling unsafe in market places."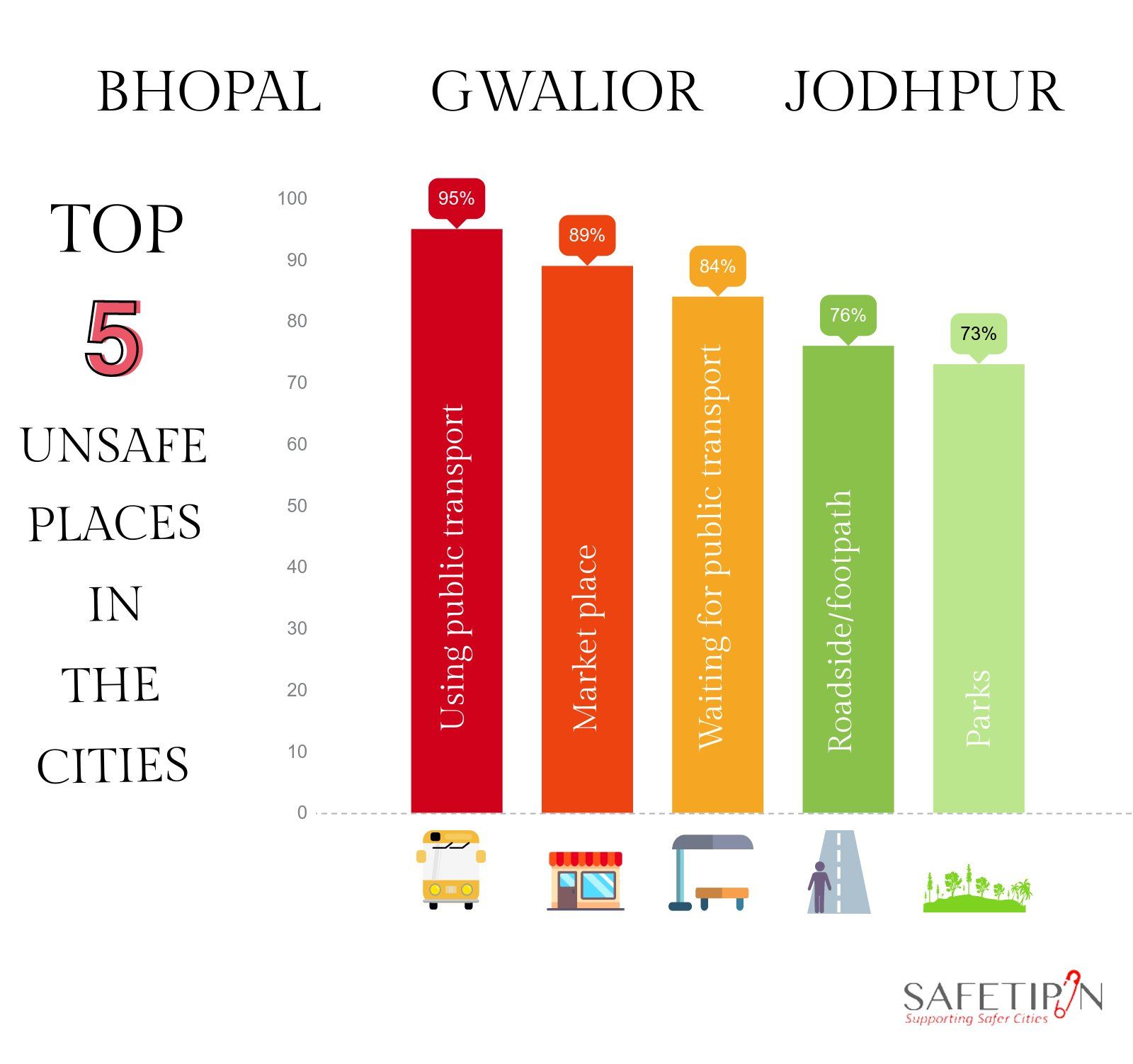 Safetipin maps generate a safety score based on data collected. This is provided in the My Safetipin App for users to make safe and informed decisions about their mobility.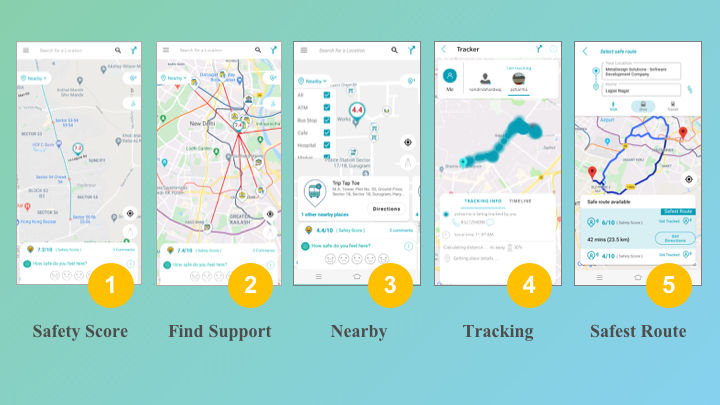 "We have open-carry laws — basically, you can carry your gun anywhere without concealing it," Chintapalli said. "I'd be nervous to be downtown late at night. Mixing guns, college kids and alcohol seems like a terrible combo."
Those seeking the key stakeholders in ensuring safety in public spaces do not need to look far.
"Are our planners doing enough to gender-mainstream city planning?" the Safetipin representative asked. "Are planners alone to blame? Where do government policies and the residents themselves come in?"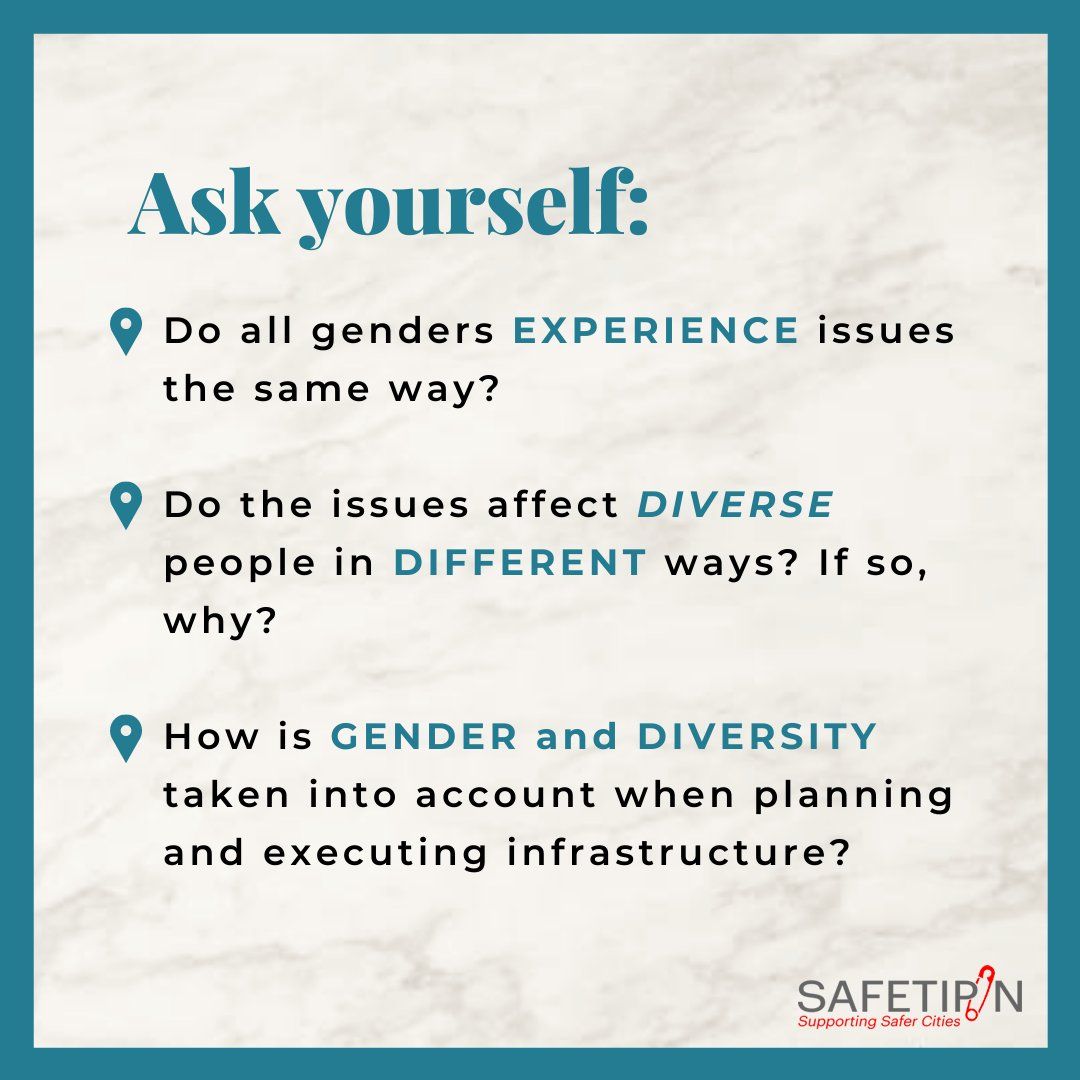 It's important to differentiate between safety and security.
"While security guards, closed-circuit TV cameras and police might discourage crime and be essential in finding culprits after the crime, they cannot prevent crime," the representative said. "Instead, spaces should themselves prevent crime."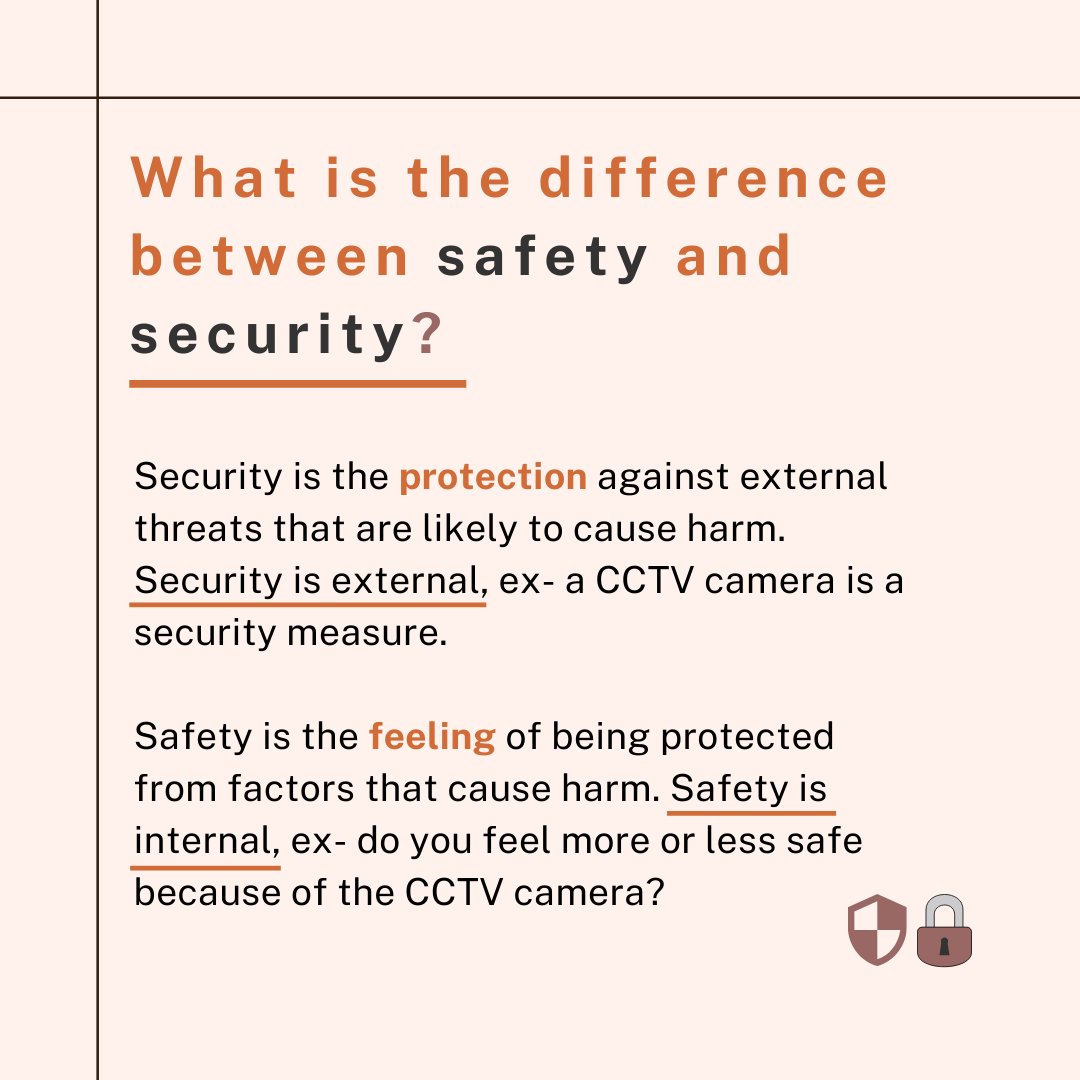 Add Representation
The lesson is that representation matters. The representative called for more seats at the table for "women, non-binary people and all other marginalized genders."
"Everyone is responsible," Chintapalli said. "Citizens, police officers, elected officials, businesses — safety affects all groups in a city. Everyone should work together to find solutions.
"We only look at cameras after an incident has occurred," she said. "It's sad that we're all struggling with the same issues, but the upside is that we can all work together."
Safetipin has top action points for building safe and inclusive public spaces.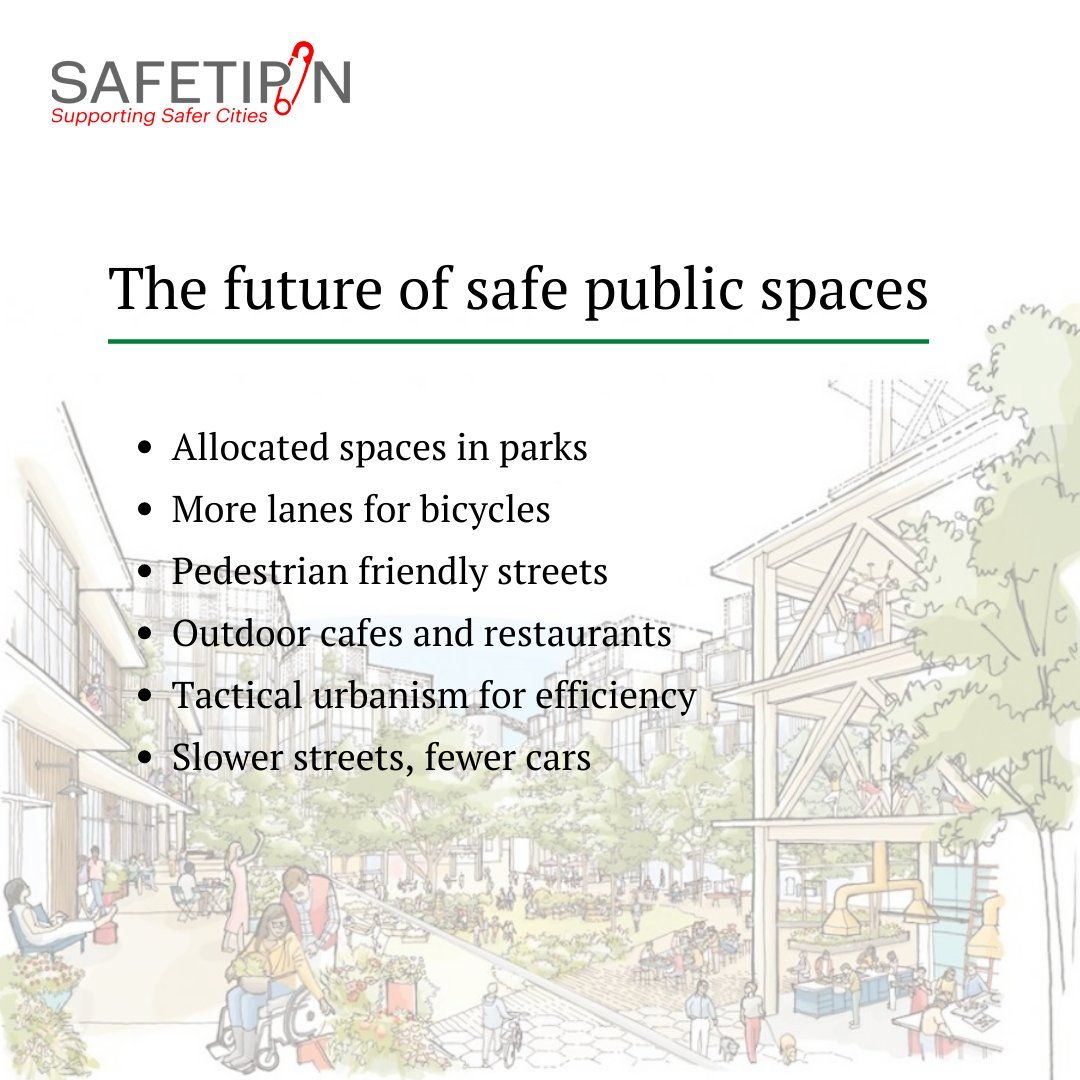 "Gender-friendly cities require interventions at various scales," the representative said, citing guidelines.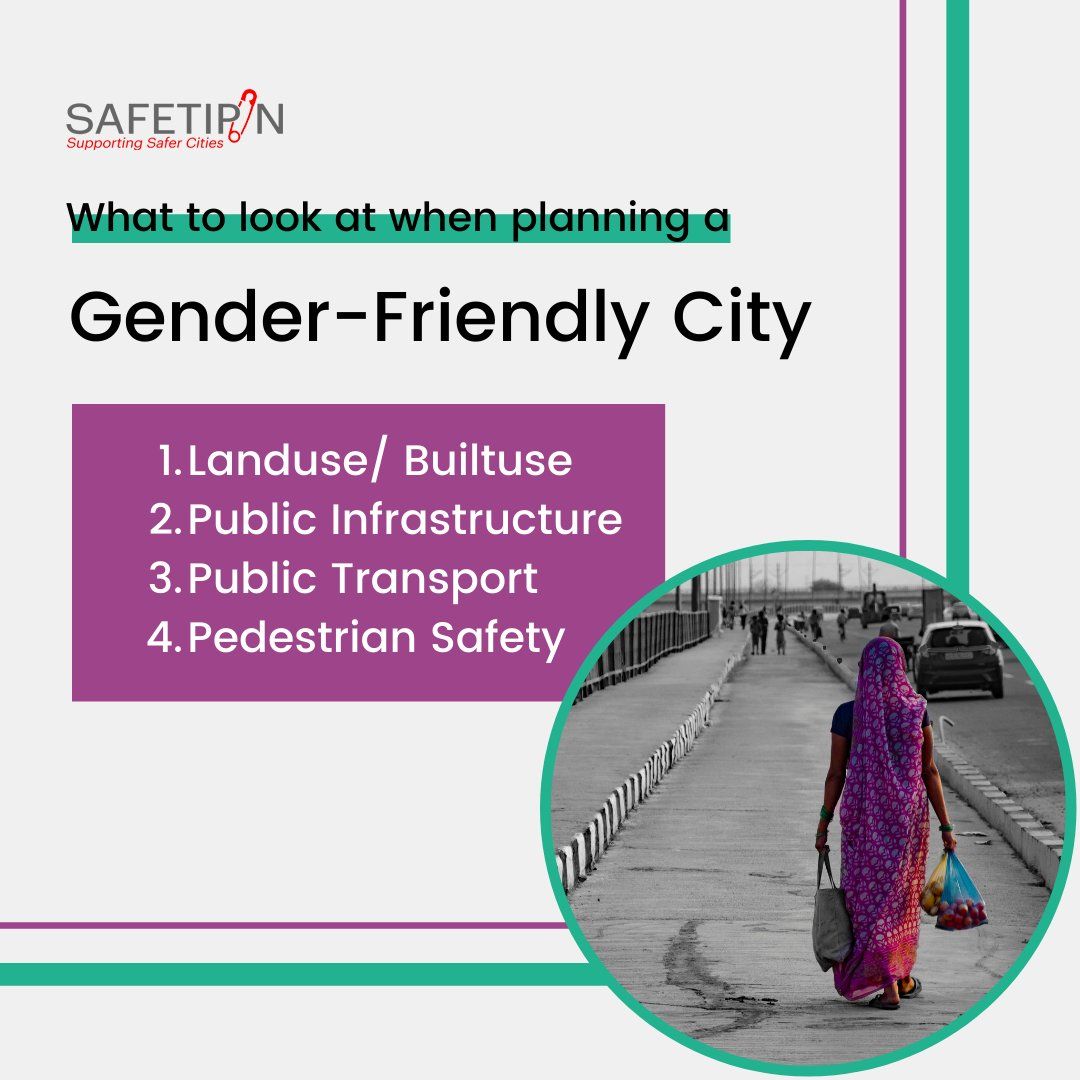 My Safetipin App is available in the App Store and Play Store.
"We have data in over 80 cities in India and globally where we work with city and municipal governments, United Nations, non-government organizations and other stakeholders to map cities and provide recommendations for improvement," the representative said. "The app is super easy to use, available in English, Hindi and Spanish."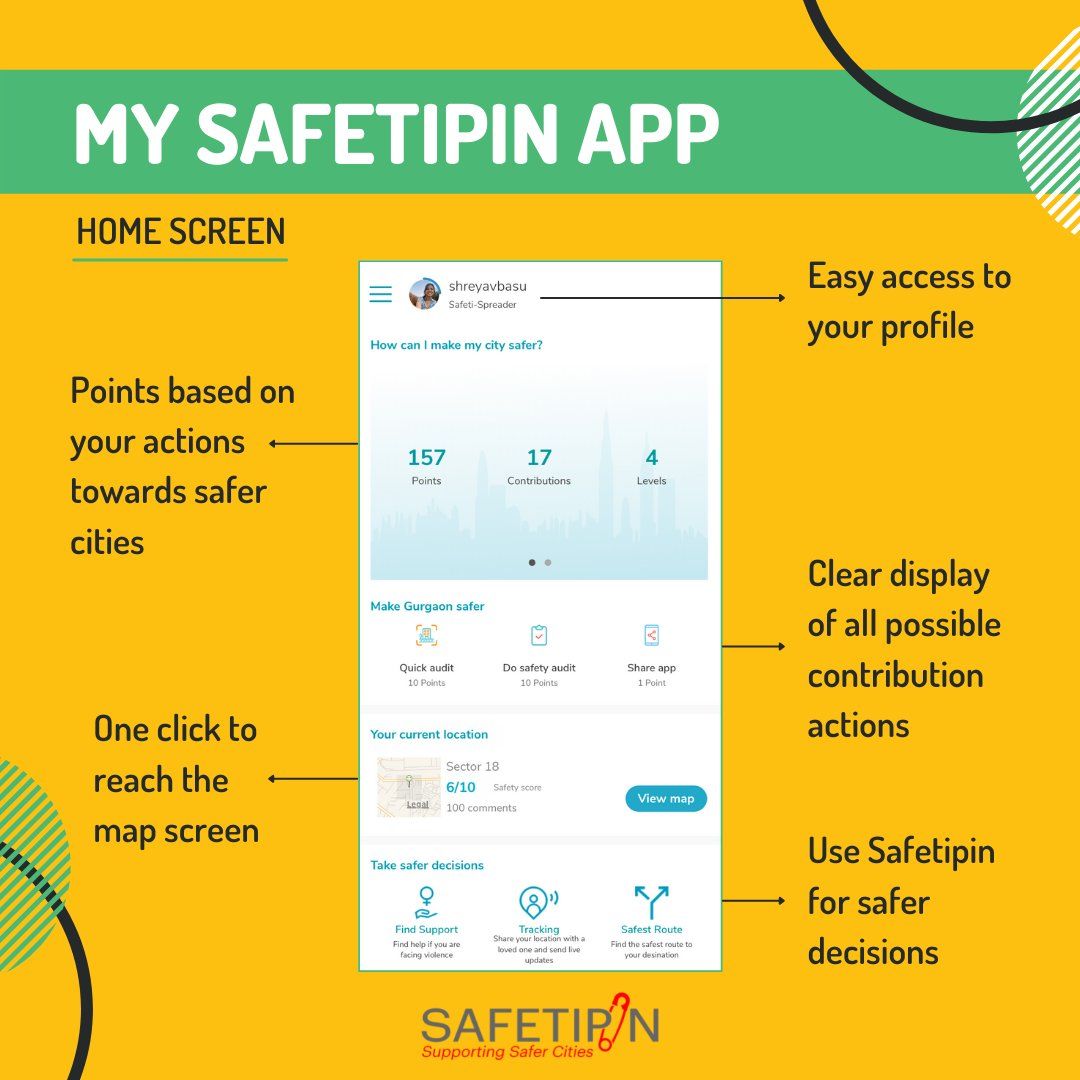 Safetipin works primarily in the global south, but has projects coming up in Latin America. Its work in Bogota has benefited the cyclist community to make the city safer.
About The Author
Jim Katzaman is a manager at Largo Financial Services and worked in public affairs for the Air Force and federal government. You can connect with him on Twitter, Facebook and LinkedIn.
---
Created by
James L Katzaman
Jim Katzaman is a charter member of the Tealfeed Creators' program, focusing on marketing and its benefits for companies and consumers. Connect with him on Twitter, Facebook and LinkedIn as well as subscribing here on Tealfeed.
--- ---
Related Articles