Why I chose to switch to UX Design
My story on deciding to switch careers to UX Designers an expat in Germany. It describes the premise, the motivation & fears that I had during this journey.
---
Rajakrishnan Vallur Sridhar
---
A career change in progress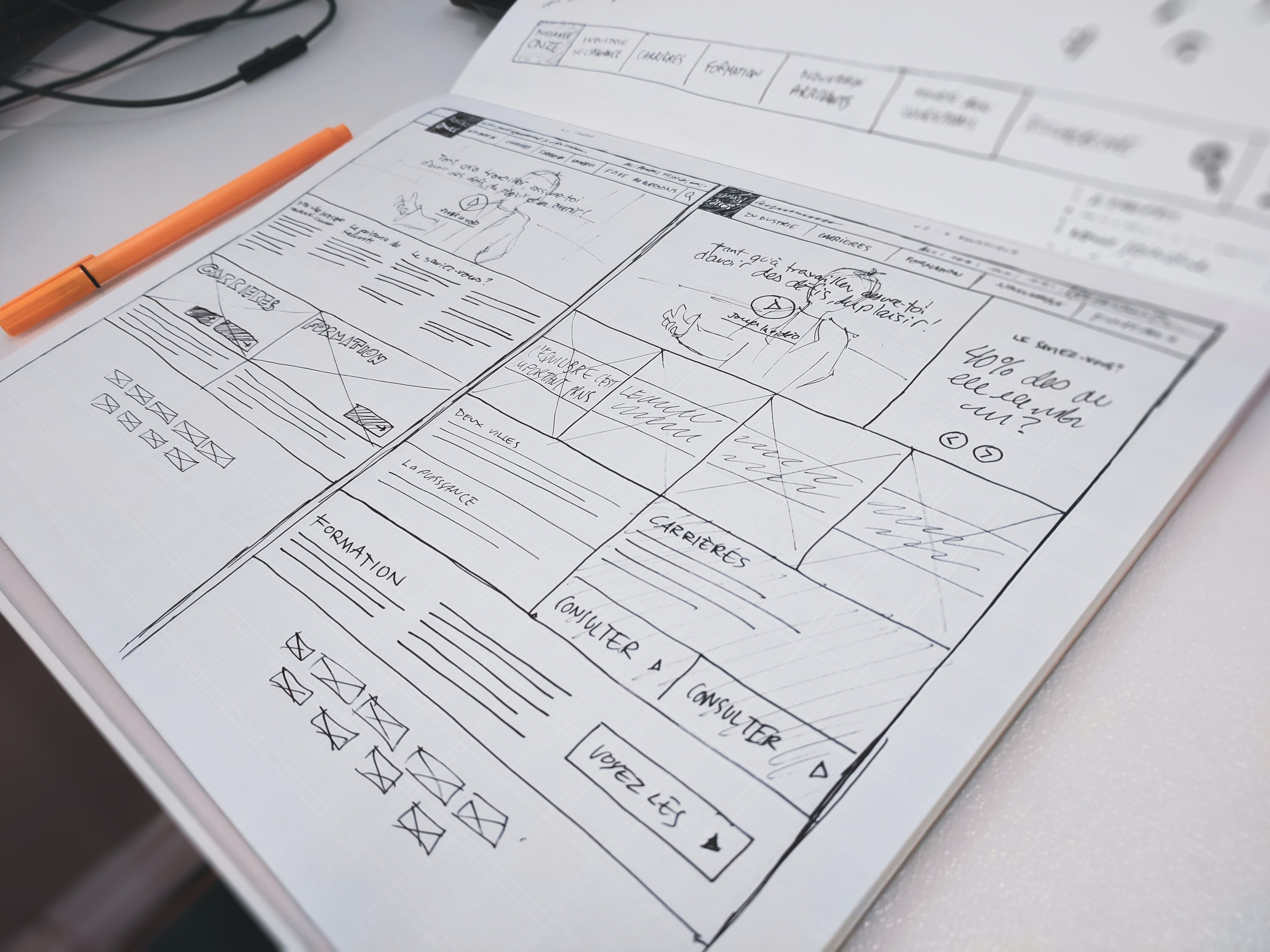 ---
After graduating college, my primary motivation for a full-time job was to pay the bills, and since I was a Non-EU expat living in Germany, my permit to reside in the country was contingent on a full-time job. At that time, the things that I looked out for in an employer were if the company was legit (we all have heard at least one scam story) & be wary of any obvious red flags during the interview process. When those parameters checked out, I felt everything else would work out.
The premise
The reason I say this is that I seriously started to reflect more on my job after about 18 months into my job. Although I had read articles, watched youtube videos & listened to podcasts about Job satisfaction & what an ideal career would look like, I never really connected with that content until the aforementioned time. I let that feeling persist for some time as I didn't want to take a spur-of-the-moment decision due to a few difficult days at work. I tend to be cautious when it comes to big life decisions & I didn't want that decision to go against my natural process.
The search for a reason to change
I had to figure out why I felt like I needed a change as I realised this was not a case of one bad day, one tough week, or one difficult project. I was getting above-average pay for the industry that I was working in. I had a wonderful boss & a mentor, great colleagues to learn from & have fun with. Overall, it was a great environment & I learnt a lot. So it can't be all these reasons. Perhaps, it was the work itself. There were certain aspects of it that I liked, but there were more that I could not see myself doing in the long run.
Finding a fit?
It was during this phase of my reflection that I was working on a short-term project. I was working on creating an interface for a measurement device based on the requirements that the client had. They had also mentioned who would be working with the interface later. My primary job was to understand the requirements, collaborate with the development team based in Manila and communicate to the clients on implementing a solution within the timeframe given. Once the project was done, I was looking back at the work, the tasks, and my approach to it. I quite enjoyed breaking down requirements, talking to people to understand what they need, discuss & iterating with the team to make sure we are developing what "the end-user" would want. I started searching the internet to see if this was something that I could do full time.
Is UX Design.. for me?
This was the first time that I had heard of the role (although I had heard of user experience before). I was immediately put off by the term "Design" as I don't have sketching or illustrating skills. So I felt this was not for me but as I started to research more on what a UX Designer does, what their day-to-day looks like, how can one grow in this role & so on. I got over the fact that I don't need to be a "designer" in the traditional sense and realised how vast of a field UX is. I felt this could be the field for me. I like to solve problems, preferably if it involves technology, some research & analysis. I also like to use those skills for a different team like making onboarding more centric to new employees or designing an optimal retrospective session.
I understood that UX needs a combination of creative & analytical skills and that I can eke out a specialisation for myself in the area. My preferences for the moment lie more towards UX Research & Strategy.
Re-learning & A big decision to leave my job
After discussing with my partner, I finally decided to take the plunge and enrolled in a Bootcamp course for UX Design by CareerFoundry. The structure, the material & the reviews that I had heard from CF alumni were positive, especially for Germany. As I am pursuing the course, I can confirm that it was a good decision indeed and I am learning a lot. My interest is also reinforced when I see websites or apps and feel that "wow! that was smart designing" or "can they make it any more frustrating?!"
Initially, I thought I could manage both work & my part-time learning, but I could not. It was too stressful for me and I couldn't enjoy my learning process. I finally made a call to quit my job. I feel I made a rational decision since I had secured my permanent residency by that time.
Not a success story … yet
I still haven't completed the course. Personal commitments & a moderate case of Covid-19 delayed my plans of completing the course. I am hopeful of a "happy ending" to this chapter of my life and plan to land a role that aligns with my vision for a successful professional life. I draw inspiration from the quote below during the tough times:
"Your work is going to fill a large part of your life, and the only way to be truly satisfied is to do what you believe is great work. And the only way to do great work is to love what you do. If you haven't found it yet, keep looking. Don't settle. As with all matters of the heart, you'll know when you find it." — Steve Jobs
Conclusion — A next step possibly…
If any of you out there are facing a similar situation, I request you to reflect. There could be many reasons & many factors that may go in your decision-making process. You could use any number of strategies to figure out if you need to switch careers.
I hope my story gives you confidence and I would deem it as objective achieved even if one person found this to be of some help.
---
Created by
Rajakrishnan Vallur Sridhar
I'm a tech consultant turned UX Designer. I have worked mostly in the field of technology or tech relating to metrology. I am passionate about Digital transformation & end-to-end UX Design. My interest areas include UX Research & Strategy, and Information Architecture.
--- ---
Related Articles