Why Custom Web Development Services are Crucial for Business Success
Tailored web dev services are essential for business success. They ensure unique solutions, seamless user experiences, and a competitive edge.
---
Amelia jones
5 months ago
|
3 min read
---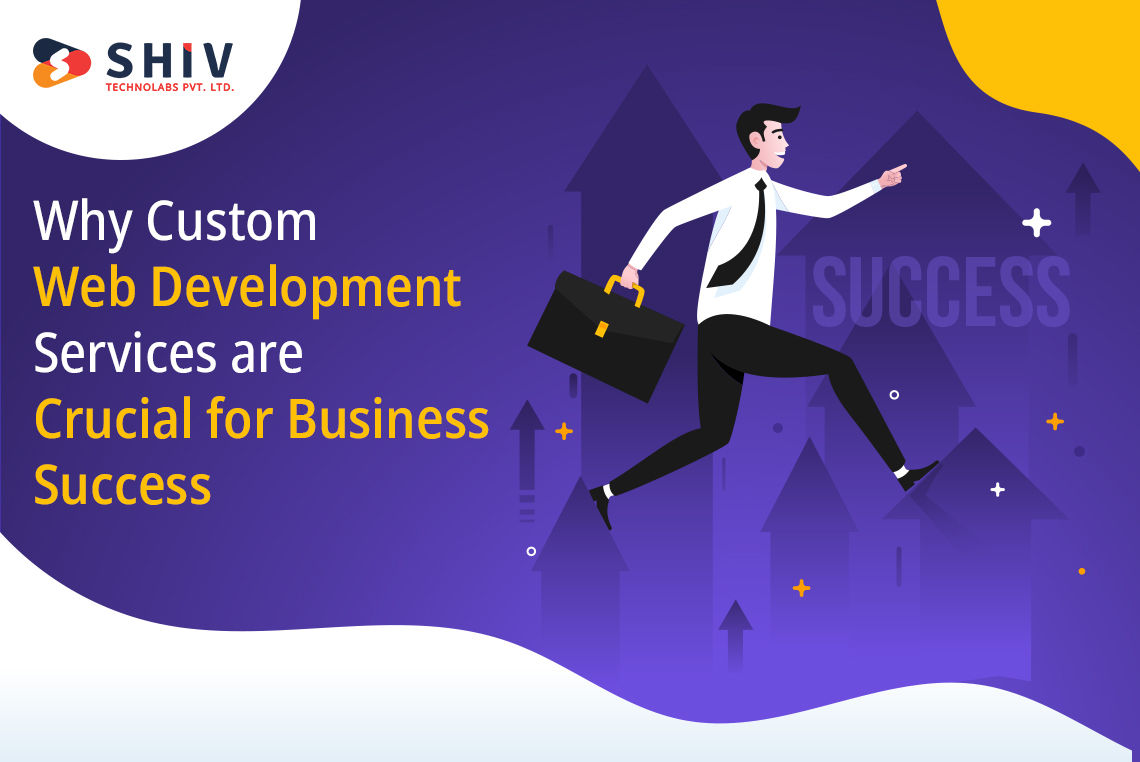 In today's digital age, your website can be a deciding factor in the success or failure of your business. Investing in custom web development services is the smartest thing you can do to achieve online success and growth. A custom website is crucial for any business that wants to succeed online. Why? Because your website is often the first impression people get of your company. If your website lacks mobile-friendliness, user-friendly navigation, or fails to represent your brand effectively, you risk losing potential customers even before they discover your offerings.A website built to your needs opens up endless possibilities, while a custom-built site with your business and target audience in mind can be one of your most powerful marketing tools. Here's how:
Showcase your products and services in an engaging way -

Using large, high-quality images, videos, and descriptions gives visitors a sense of what you provide.

Share your brand story and connect with your audience -

Helping people understand your mission and values so they can become loyal fans.

Optimize for search engines like Google -

A well-designed site with semantic markup, meta tags, alt image attributes, and mobile responsiveness will rank higher in searches, increasing your visibility.

Provide an intuitive user experience -

Group content in a logical way and make it easy to navigate between pages. Visitors should never feel confused or frustrated trying to find information.

Collect leads and convert visitors -

With custom forms, calls to action, and analytics, you can capture contact details and see how people engage with your content. Then make improvements to turn more visitors into customers.
Custom Web Development Strategies for Business Growth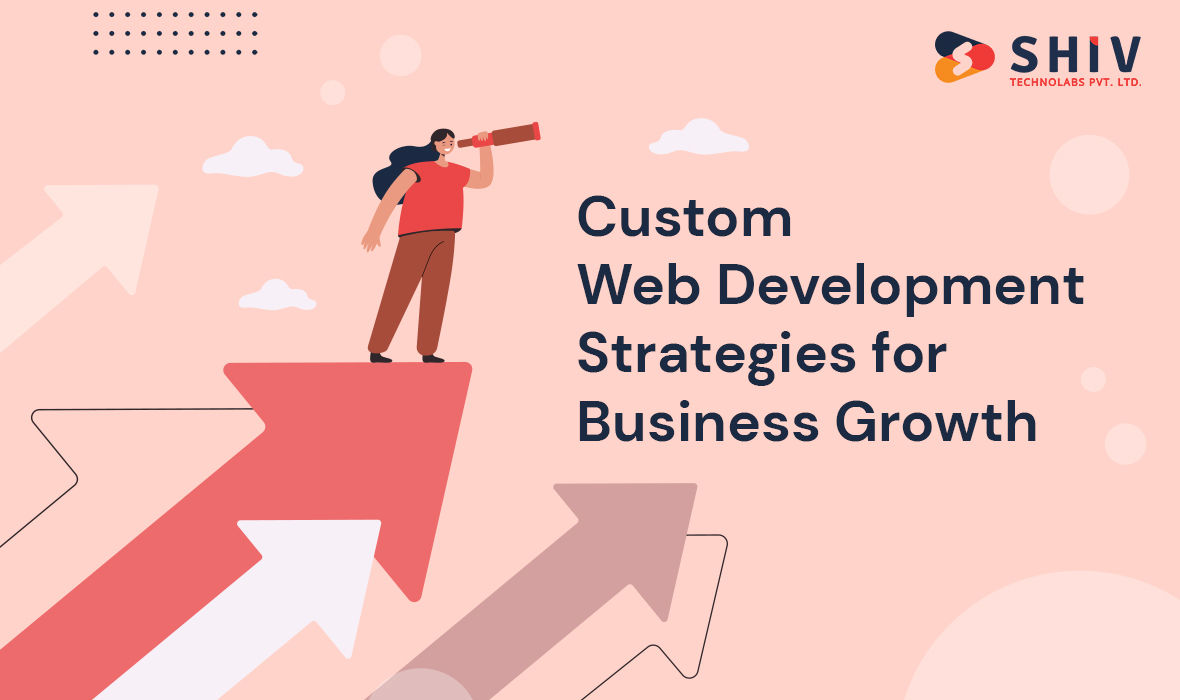 A custom web development strategy tailored to your business needs is key to growth and success. Here are a few ways custom solutions can fuel your company's expansion:
Target your ideal customers:

A custom website designed around your specific products, services, and brand allows you to directly connect with your target audience. You can optimize the user experience for the people most likely to become loyal customers.

Stand out from the competition:

A unique, custom website helps you differentiate yourself and gives visitors a reason to choose you over other options. Rather than a generic template, you'll have a site as original as your business.

Improve conversion rates:

Custom development means a website built specifically to guide visitors to take action, whether that's making a purchase, signing up for a newsletter, or contacting you. Strategically placed calls-to-action and a streamlined user flow will turn more traffic into conversions.

Expand functionality:

If you have a vision for innovative, interactive features that will truly engage your audience, custom web development can make that vision a reality. Maybe you want an interactive product configurator, a personalized quiz, or a live chat feature.

Future-proof your website:

With custom web development, your website is built to be flexible and scalable. It can grow and evolve right along with your business, making changes and additions efficient and cost-effective. By opting for a custom solution, you can ensure your site stays updated with the latest technologies.
Selecting the Right Custom Web Development Company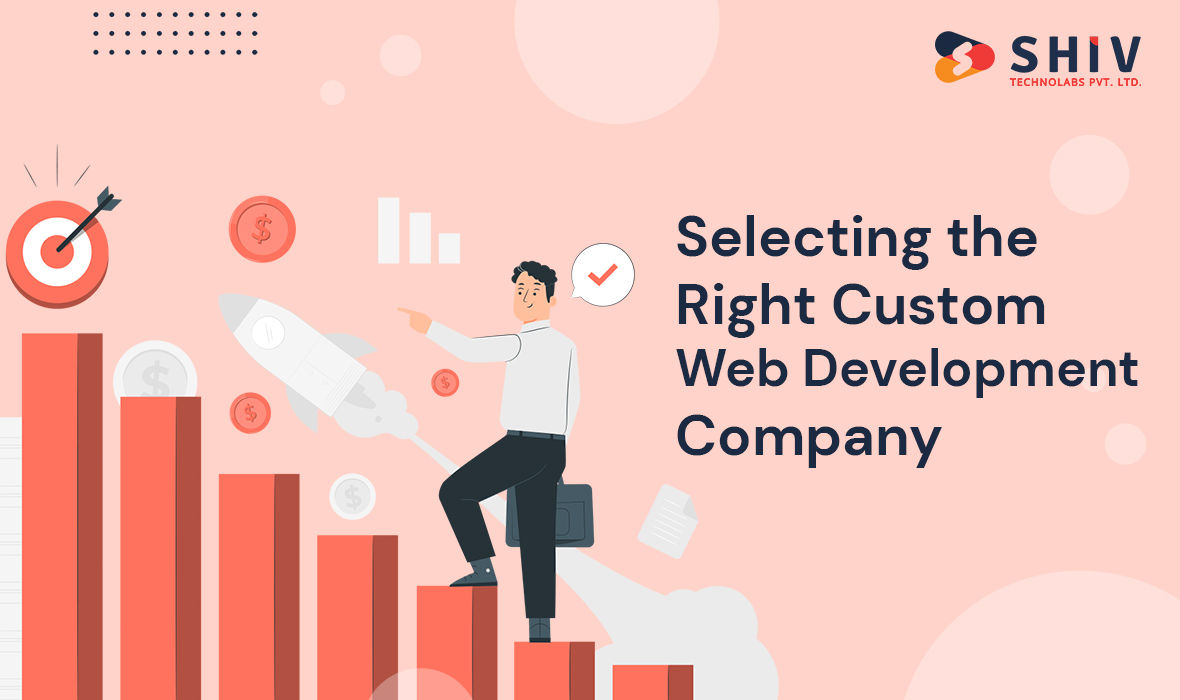 Selecting a web development company stands as one of the utmost crucial choices you'll make for your business. The right developer or development team like Shiv Technolabs can provide the best web development services, and help bring your vision to life. But the wrong one may deliver a subpar product, go over budget, or even disappear halfway through the project.
When evaluating potential web development companies, consider the following:
Experience and expertise:

Look for a developer with experience building the type of website you need. For an ecommerce site, opt for a company with a proven history of successful ecommerce builds. For a complex web app, choose a developer skilled in software engineering and UX design.

Reliability and communication:

The best developers don't just code, they listen, understand your needs, and keep you informed every step of the way. Select a company that emphasizes communication, provides clear milestones and deadlines, and has processes to ensure projects stay on schedule.

References and reviews:

Ask potential partners for references from past clients and check online reviews. Seek companies known for high-quality work, meeting deadlines, and positive customer experiences.

Affordability:

While price should not be the only factor, make sure any developers you consider fit your budget. Look for companies that provide transparent pricing and a detailed statement of work so you know exactly what's included in the cost.

A successful, long-term partnership:

The ideal web development company views each project as an opportunity to build an ongoing partnership. Look for developers interested in continued maintenance, support, and optimization of your site even after the initial build.
Conclusion
In today's digital world, your website is the foundation for connecting with and retaining customers. Custom web development servicesensure you have a stable, innovative foundation that's tailored to your unique needs and built for long-term success.
Choosing the right custom web development partner is worth the investment of time and effort. Conduct research, ask relevant questions, and choose the company you believe can deliver actual results for your business. Your new website will be the digital face of your company, so ensure it's in capable hands.
---
Shiv Technolabs is one of top-rated Digital Marketing Company. It is a full-service supplier with a reputation for being a leader in content marketing. It is also a forerunner in the field of pay-for-performance marketing.
--- ---
Related Articles