Why every company needs a cross-functional digital product designer.
What designers like me do.
It's 2020, brick and mortar industries are getting pummeled by the pandemic, and everything seems to suggest that if you do not have a digital product team within or in close partnership with your company, you're at risk of being obsolete sooner rather than later.
The reason for this is simple; you will not be competitive in the increasingly digital future if you do not dedicate resources to building your online presence today.
The great news is that there's no reason not to invest in design. McKinsey & Company has already demonstrated that companies which perform the best in design also perform better in revenue and shareholder returns by a factor of nearly two.
It's not because all of these companies spend their conglomerate cash on factories full of personal Kanyes.
It's because design thinking and the digital product design process is an iterative and analytical framework that uses data to incrementally improve the experience of the end-user.
It turns out that designers have designed a great toolkit for designing good products. Yay us.
The following piece originally appeared on the services page of my portfolio in order to explain the meaning of these design buzzwords that have gotten popular in recent years and demonstrate why businesses should have a holistic product design approach.
If you can find a well rounded and effective product designer that can fill in wherever they're needed (*cough*LukeManimala*cough*), you can greatly increase the likelihood of your company's success into the future.
What designers like me do.
Not everyone realizes the benefits of having a designer work with their organization or business.
Here I've outlined the design services that I offer, namely organizational and brand strategy, brand identity, product design, content strategy, marketing, advertising, analytics, and research.
I'll talk about what these words mean in non-buzzword-y language, and how this kind of work would benefit your company.
Organizational and Brand Strategy
Building a profitable business is a lot of work and creating an effective brand is another layer of complexity that requires thoughtful planning and execution.
The design process gives us tools and activities that can be used to analyze how your company or brand operates.
These tools also help us prioritize the activities and actions that you can be taking to reach your goals efficiently. Everyone wants to grow and get better, but there's a limitless number of things we can do to achieve that.
Strategy is about creating a manageable and efficient path to where we'd like to be as a company. This is typically done through meetings and workshops with your business, and with periodic check-ins to make sure we're still on track.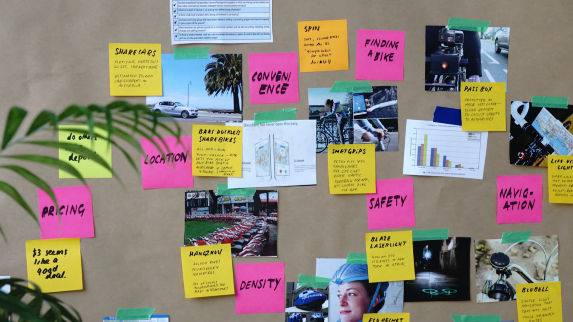 Brand Identity
When you imagine a popular company that invests in branding, you automatically begin thinking of the brand's identity, not the product.
When you think of Morton Salt, do you think of a pile of salt or do you think of the umbrella girl, their logo, their packaging, their advertising? The depth at which your consumers experience your brand is directly related to how memorable it is, which is directly related to how likely they are to choose you over the competition.
Consumers have unlimited options for entertainment, products, and services. We, as organizations, must be memorable, unique, and genuine in order to succeed. Everything you do, create, or put out to the world has to feel like it came from you, and that's a good thing.
Brand identity is about determining who you are, what you like, what you care about, and building on that. This process usually begins with research on your existing brand and competition.
We then quickly iterate and present you with different design directions that you could use to steer your ship, but ultimately you're the captain. You're involved throughout the entire process, and your input helps form the identity that we as a team are building together.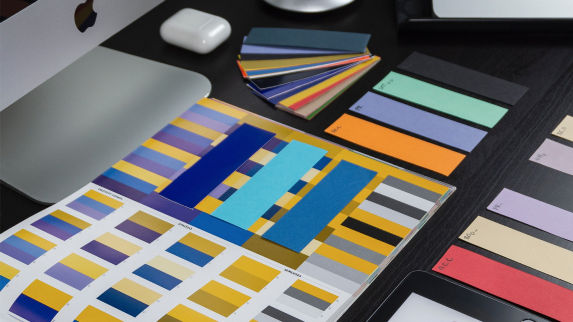 Product Design
A product is anything that is created and made available for consumer use. This means websites, blogs, stores, apps, software, and merchandise lines are all products that can and should have a designer working on it.
Good designers are meant to be intermediaries between the businesses and the consumer's desires, meaning we want you to make money, but we also want the consumer or user to have the best experience possible.
This process comes in a lot of different flavors depending on your product, but one thing remains true no matter what we're building. Product design is an iterative process, which means we're always working to find new ways to make your product even better.
Sometimes you can take breaks from product design, but you never want to completely stop this process unless you've decided that you no longer care for your product to grow.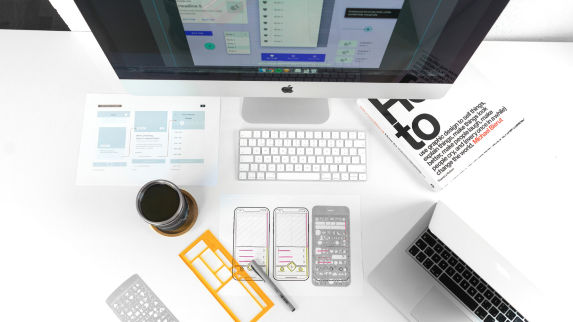 Content Strategy
Content strategy is especially important for digital businesses that rely on content as a means to reach some or many of their business goals. Any time we're using content to grow our business, it's important to think about what we're creating and why.
Who are we targeting with this content, how are they perceiving it, and how will that perception help us get our organization to where we'd like it to be.
These are some of the many questions we ask during content strategy sessions, but ultimately it's important that we have a strategy that we internalize and execute off of.
Some ways I can help execute this is by working with you to develop a content strategy, build robust content management systems, direct or produce creative content, or even copy edit every piece of content that you ask me to.
Ultimately, we're a team and we have to have a strategy if we want to win.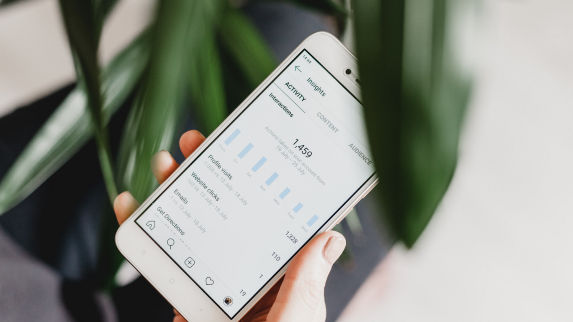 Marketing and Advertising
Marketing and advertising can be boiled down as the science of getting your brand in front of the right people as often as possible.
Consumer marketing fatigue is real which means you have to be creative with your brand's voice to consistently catch genuine attention and convert internet browsers into paying customers.
Some of the most effective tools that I use include search engine optimization (SEO), email campaigns, social media marketing and advertising, and pay per click (PPC) advertising campaigns which help ensure that your products are getting the visibility they deserve.
Our goal with marketing and advertising is to strategically build you the best fishing net possible so we can increase the likelihood of you catching new viewers, customers, partnerships, or clients.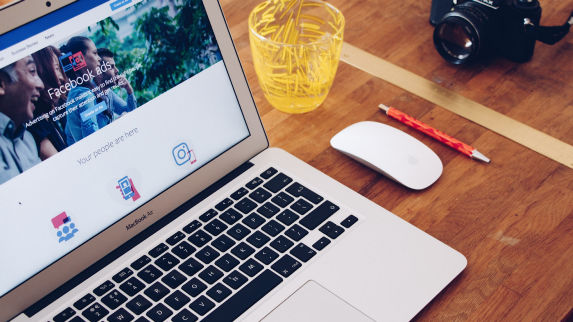 Analytics and Research
Analytics and research, the last but definitely not least piece of this design pie, are tools and techniques that leverage real data to make your entire organization run better. This is one of the biggest competitive advantages that digital products have over their physical counterparts.
The amount of consumer information available to digital product managers is exponentially larger. Here we lean in to and tune our marketing and advertising campaigns to the demographics that we're resonating with.
We also sit down with users and consumers that are important to your organization and look at the product through their eyes via usability testing and interview.
We do research on the competition and identify ways that we can set ourselves apart from, or conversely, blend into the competition.
This is the sensory feedback loop that keeps your organization moving in the right direction, just like your eyes, nose, and ears inform your body of the opportunities in the world.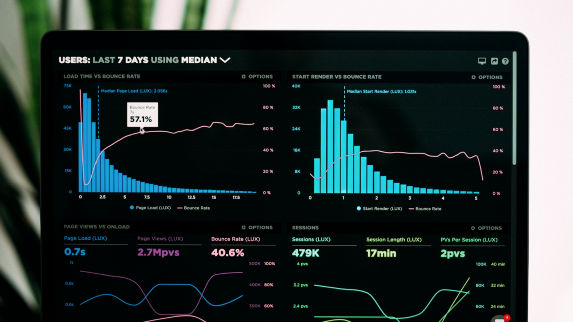 Conclusion
Product design is a cyclical process that at some point includes each of the topics I've outlined above. The cycle, however, can not and should not stop if your company plans to keep growing.
You have to continue finding new ways, new features, new "products" to bring forward in order to maintain and win over users.
They say that if you're not growing, you're dying, but in the modern digital age when companies can disrupt entire industries in a matter of years, if you're not growing, you'll likely soon be obsolete.
---
Designer, musician, and storyteller. Expanding experience design and product thinking to everything I do.
--- ---
Related Articles