Why every freelance product designer should get a formal job
When you are working alone as a Freelance or Remote Product Designer, you are missing many opportunities to learn and grow. Let's dive in and find out why and how a full-time job in a product-driven company can be helpful to become a better Product Designer.
Almost every designer I know started their career with Freelance Jobs in online marketplaces. Because where I come from, local companies or clients did not value design at all, especially in the field of Digital Product Design, until recently the culture has changed a bit.
For a developing country like Bangladesh, where getting a job is more than difficult, and 1 in Every 3 Graduates Remain Unemployed for a long time, freelancing marketplaces like Upwork, Freelancer.com, PeoplePerHour, and Fiverr opened new doors for skilled individuals. As a result, Bangladesh saw a massive growth of the freelance workforce and a good chunk of them are UI and UX designers.
Most of the designers who started off their career as freelancers a few years ago remained freelancers even to this day and it is not a bad decision considering the amount of money they earn from Freelancing jobs or working for clients from developed countries instead of working for local startups, corporate companies, and clients.
However, that is not the point, the objective of this article is to tell you why I think every product designer needs a few years of formal job experience to become a better designer.
1. Product Design is a Teamwork
If you have been working as a freelancer or in a remote position, you are probably working alone from your home or an office. But Product Design is teamwork. I am not saying that it can't be done alone but that is not practical. Good design requires inputs from other players in a team.
As a product designer, your job is to collaborate with other stakeholders, use research insights, data, and other resources to come up with the best solutions to existing problems, as well as coming up with new ideas that will simplify your users' lives, enrich their experience, make the product better, and boost the metrics to grow the business you are part of.
Other team members can help you with research, analytics, and even visual designs if your company employs UI Designers for the job. This will help you solely focus on your actual job- problem-solving and driving the design of the product or features you are responsible for; and shipping them.
That doesn't mean you will alienate yourself from other parts of the design process but you don't need to be actively involved in everything.
2. Design Experiences, Not Just Pretty Screens
At this point, we all know that Design is not just about making some pretty screens to showcase on your portfolio, it is about shaping the experience your target users will have when they use the product. Design is about solving real-life problems.
So every project should go through a proven-to-work design process. In the case of freelance projects, most of the time clients do not have the budget or time you need to deliver quality design.
They just tell you what they want, you understand the requirements, browse Dribbble for some inspirations, maybe sketch some wireframes without thinking about the best solution to the problem, and directly jump into the UI because you have a deadline to meet.
If the clients themselves do not care about their users, why should you? Well, that's because most of the time the clients you are dealing with have no idea what design is but as a designer, it's your job to care about the users.
A full-time job will allow you to follow standard design processes, innovate, experiment, test, and iterate until it's ready for the users. You just need to find the right team.
3. Know Your Users, Learn From Your Mistakes
In most cases, when a freelance design project is complete, it's gone forever unless you keep working with the same client and keep following up; which is very unlikely to happen.
Your job is mostly done when you hand-off the designs to your client or the developers. You will never know what happened to your design. Did the users accept it? Did your design serve the purpose? Was it successful or failed horribly? And sometimes you will never know if they were actually built in the first place!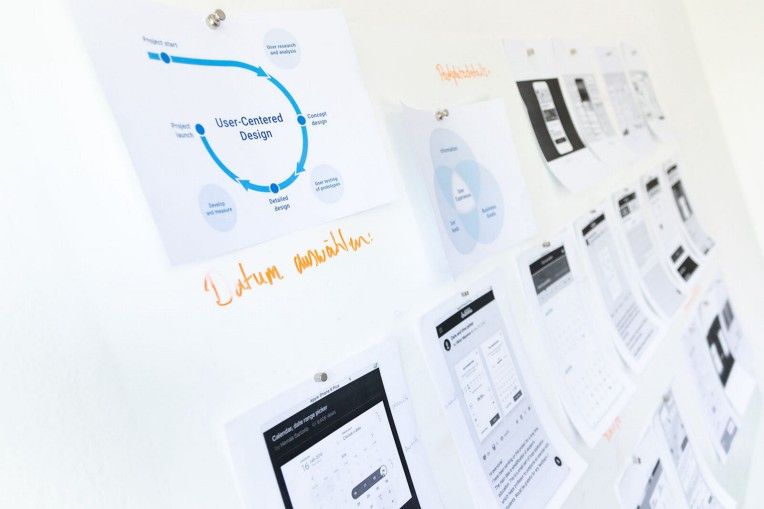 But when you work for a product-driven company, you will get to know your users, talk to them, empathize with them, find out their pain-points, learn from the mistakes you made, and design an experience that is just right for them.
4. Almost All of Your Assumptions About Users are Wrong
When working alone as a freelancer, you mostly design based on your assumptions and experience you gained over time. But most of your assumptions about users are wrong! Because we all see things from our own perspectives.
We make assumptions based on our own imagination, past experience, and wishful thinking.
You will assume that your design is pretty straight forward and everyone will understand it. But the reality is often disappointing! You will discover it once you talk to the users, see them use your product, and look at the metrics. And a formal job will create this opportunity for you.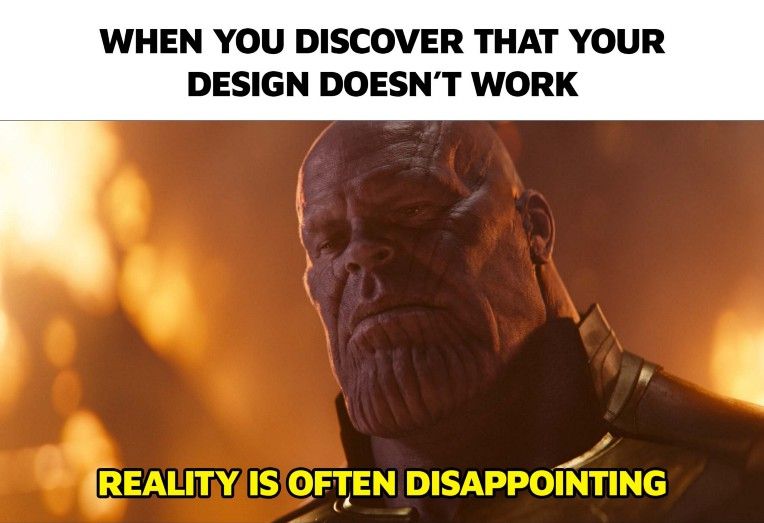 5. Push Your Ego Aside, Become A Team Player
In freelance design projects, the only persons involved in a project are you and your client; sometimes a developer or a representative from the development team will be involved (if your client already hired them or have an in-house development team). In rare cases, there will be a Product Manager to manage the project.
But it takes more people to build a product. A formal job will teach you how to collaborate better with other stakeholders, how to communicate better and speak the language of your audience, present your ideas (and sometimes see your dumb ideas get brutally murdered!), how to work closely with the developers to get things built the right way, and most importantly, how to push your ego aside and become a team player. Because teamwork makes the dreamwork.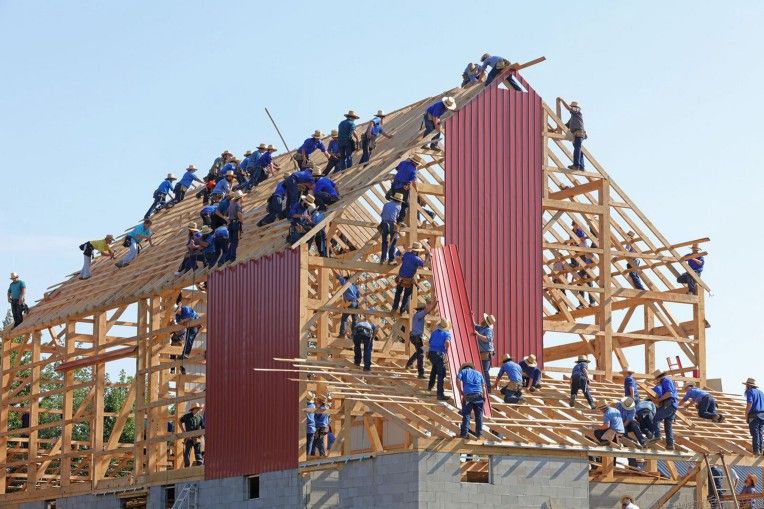 6. Everything Can Be Built But…
Imagination has no limit but resources have. We often design things that are very beautiful to look at and maybe usable too. Probably it will improve the user experience as well but it might take a lot of time and resources to build and the end result is not really justifiable.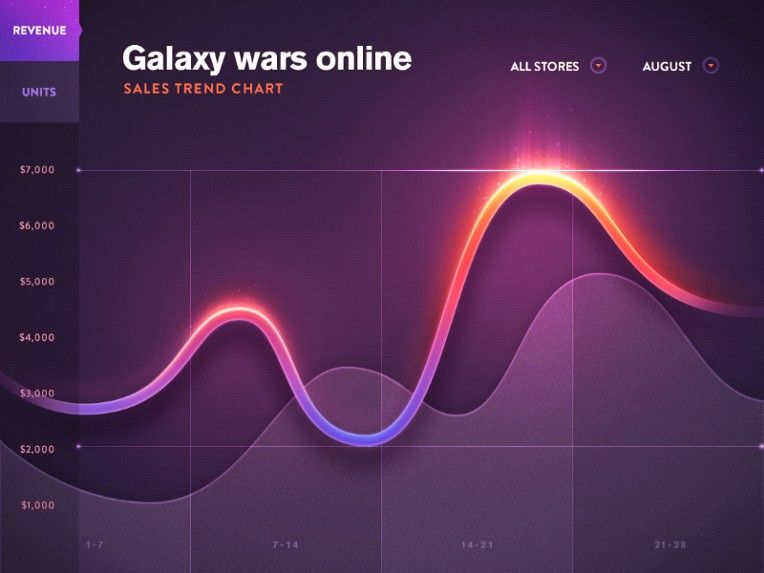 Does the business have the luxury to spend the time and resources to build those things? Will the output add enough value to justify the cost? If the answer is Yes, then go ahead. But most of the time the answer will be No.
And when the answer is No, you need to keep things a bit more realistic. You need to make the best out of your time and resources available. You need to learn what is feasible and what is not at the moment. However, if you have a cool idea but building it is not realistic at the moment, put it in the backlog and pull it back when the time is right.
This is where freelance job experience falls short. You focus on producing eye-catchy designs (without considering the feasibility) so that when you showcase them in your portfolio, they can lead to more projects, more clients. And while you are counting the likes on your Dribbble shot, either your client or the developers are spending sleepless nights.
7. You Think You Know A Lot? Think Again
Working in a team is a great opportunity to learn and grow. You will learn from both seniors and juniors. In my case, I can say that I learned more in my 1.5 years of formal job career than what I learned in my 4+ years of freelance design career. When I started working as a Product Designer in a local tech startup it took me a while to realize what's going on and catch up with other people in the team. I worked alone for more than 4 years at my home, so at first, I had to adapt to a team environment. Though I knew most of the designers in the team for a while even before joining the design team, the more I worked with them the more I realized I have so many things to learn!
At some point in my freelance career, I became lazy. I was learning new things every day but didn't really put them in use or practice them. The team environment completely changed that. I learned that Product Design is about creating a balance between user experience and business.
The concept of 1-On-1 meetings was new to me and at first, I was uncomfortable with it. But soon I realized these meetings are one of many things that are pushing me to become better as a designer, and as a person.
---
Created by
Khalid Hasan Zibon
--- ---
Related Articles