Why Every Writer Needs an Active Social Media Handle
And how to get started on one
Social media which started as a fun avenue to share interests and keep in touch with friends and family has long since grown out of the original concept and morphed into an online ecosystem, promoting interaction between people and businesses all over the world.
For writers serious about getting their work to the right audience without physical limitations, you must establish an online presence to meet distribution goals by taking advantage of social networking platforms.
If you are still debating whether or not to dedicate time to building their online presence, here are reasons you need to get an active social media account:
Drive traffic to your website
The goal of every published writer is to get their books sold. Your blog or website serves as an online store, where your books can be found and purchased. Social media can be used to drive traffic to your website.
Engage with fans and connect with a new audience
Having a social media account is the best means of organic promotion, and while you should aim to add value to as many people as come across your work, having a social media handle is the easiest way to grow your audience or fanbase while keeping in touch with the existing ones.
Share repurposed content
This is still a means of promoting your work in a non-spammy way. With social media, you can tailor your existing work to provide value for your fans and followers as you build your writing portfolio.
You should create sharable content, this way your followers can share your content with their community.
Word-of-mouth is still the cheapest and most effective means of marketing.
Access to opportunities
Social media with easy-to-access analytics is a great way to establish proof of work. When you grow your engagement, brands would be more willing to work with you because you have social proof and can guarantee that collaborating with you would produce a good return on investment.
Find ideas
Ideas are everywhere, the skill is in finding those ideas. Pinterest, for example, is a great resource for creatives, as an infographic or colorful prompt card is enough to inspire your next creation.
Stay connected
With social media, you can reach out to fans from all over the world and keep in touch with them, as well as let them keep in touch with you.
Get feedback
When people interact with your work and they leave feedback, it could be valuable insights for your writing. When you stay connected with your readers, you will learn what works for them, and what doesn't.
Also, you will build a better rapport with your readers because they know you listen to them. According to Stephen King, "You first write for yourself, and then you write to help other people."
Now, to get started.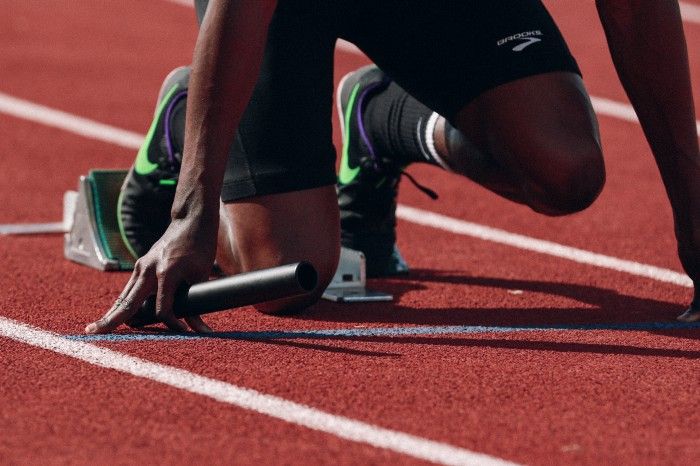 Select a platform
Based on your writing, and your target audience, you should choose a social platform that resonates with your target audience (one they are active on). It is not advisable to open an account on all available social platforms.
Create a posting guide
You should stay proactive by planning what you would like to share with your audience. Your posts should be engaging and sharable. You should create a posting guide where you set your posting theme according to the days of the week.
Example of a themed posting guide:
Mondays — Lessons I learned from authors I admire
Tuesdays — Excerpt of my book/ reviews of my writing from readers
Wednesdays — Videos sharing insights about writing
Thursdays — Short vlog of a writer's life/ What I am working on
Fridays — Book review of my favorite read and why it resonated with me
Saturdays — Fun pictures (Writers have fun too)
That is just a sample. You do not have to post every day. It can be overwhelming when you try to do everything at once.
Share valuable content using the 80/20 rule of effective social media marketing
For every post you spend promoting your work, you should dedicate four to entertain or communicate value for your readers/ followers.
No one wants to follow a writer constantly shoving their books in their faces Buy! Buy! Buy! Or spamming them with links to their writing. Another way you can promote your work is by sharing book reviews, or readers' comments. This would spur their interest.
And last but not least,
Be intentional about your brand message
Branding has to do with what you want people to think of you as an individual or business entity. One way to influence that is figuring out what you want people to think of you and intentionally putting out messages to achieve your goal. Everything you do on your social media handle should be intentional.
---
--- ---
Related Articles