Why Executives & CEOs Fail
How to manage up from the top rung
Take action now:
Figure out what makes your team tick and what you can do to empower them to succeed. Both personally and professionally.
Share control and authority, and delegate responsibilities.
Focus on every situation as abundant. Fuel your Smart Creatives, share ideas and connect with your team members on a personal level to help them grow and find success.
Harness the passion of your people and give them the tools to put their skills into action.
Get out of the way to allow your team to perform.
Managing up is a skill generally used by middle managers to guide and lead their teams and also remain accountable to their higher-ups. But, how does this apply to CEOs and startup executives?
Speaking from the "top rung" of fiifi.co and in my experience as a founder and CEO, managing up is one of the most successful tools I've employed. Here are my tips for managing up from the top.
Figure out what makes your team tick
When I stepped into my last large role, I had to look at my existing team and do a series of things.
Find out what goals have been established, if any. Look at the big picture of what your team is set to accomplish.
Find out who owns each directive. Understand their individual strengths and weaknesses, and what makes them so effective or ineffective.
Determine what I can do to drive greater success out of the team. Your job is not to dominate and reign over your office. Understand that your job is to empower your team to have the means and freedom to succeed.
Focus on every situation as abundant
I feel there are two main buckets of attitudes: one with an emphasis on restriction, and the other with a view of abundance. Those who look at the world with abundance, see that there are plenty of opportunities to go around. They are more comfortable sharing ideas and less worried about people stealing them.
Ever heard the quote, "a rising tide lifts all boats"?
You'll find that most times, most people are too busy with their own thing to worry about stealing yours. Moreover, many of the best ideas come out of the collaboration and partnership of several minds.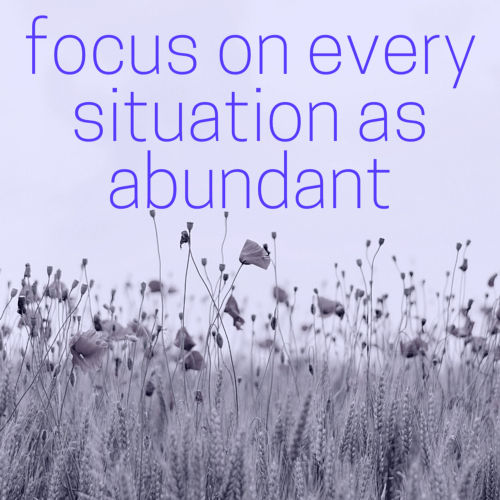 Focusing on abundance not only means sharing ideas, but also sharing the spotlight. I am always on the hunt to find my replacement. My goal has always been to manage someone up into my role so that I can make the next bigger step.
I remember one of my colleagues was very curious to grow, but was also saddled with doing the same great job every day. If you do one thing for too long, even the best pay is hard to justify.
I began to ask questions of him in our 1-on-1's. Have you been a part of a big contract? No? I should bring you along. Have you ever created programming or something that could put a new process in place? No? Let me show you how.
That same employee is now empowered to look at a situation from a holistic standpoint and focus on how to scale the activity. Importantly, they are now better at defining what they see as success as in their current role.
Coincidentally he was offered a new role internally and I was now going to lose a great employee. My first response was happiness, followed by an offer to continue to help and foster their trajectory.
Let them grow and let me grow another.
The world is abundant. Help your team members grow into better versions of themselves and into the future they see for themselves, even if that means at another company, another position, or in another line of work. By helping them along, you will grow yourself.
Harness the passion of your people
Nobody can do it all alone, especially CEOs. It is the age old saying: surround yourself with people that are smarter than you. I agree with this. However, those same smarter people can't live up to their full potential without the sufficient tools to put their smarts into action. It is your job to bring the tools via knowledge, access and budgets.
I think a huge portion of success is due to the people. Any decent idea can be wildly successful if you can harness the passion of your people.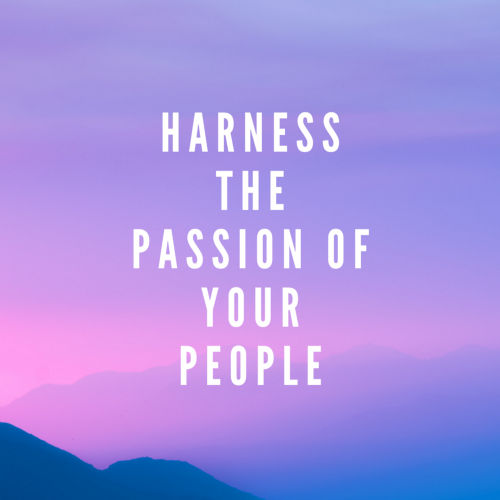 I learned as a young CEO that my job is to get the coffee. If your boss and the person who cuts the paychecks is getting the coffee for you, they are showing they are willing to do what it takes for you to succeed. They will go the distance with you.
In addition, I could be available to help identify and address sticking points, as well as acknowledge and thank them for their hard work and progress. This helped drive passion and energy throughout the team.
This simple act of giving also allowed me to connect with individual team members on a personal level and maintain a relationship where they felt comfortable approaching me with any issues and questions — professional or personal.
You've surrounded yourself with the best and brightest. Now, supply them with the tools to succeed and trust them to show their stuff.
Ease your grip on control and authority
Many managers need control. All eyes are on them after all, right? They need to be at the top rung and be the driver of innovation. They could be scared of losing their position and feel a need to protect it. Maybe they're not used to sharing authority or are insecure with others in the group sounding smarter than them.
I have found that, as an executive and a startup CEO, at times, I have been the biggest holdup in progress. Sometimes to get things done you need to just get out of the way for the team to perform.
For example, when an important client would reach out, I would attempt to provide spotless, white glove service and handle these requests myself. In reality, this created a backlog where I wasn't getting through all of my own responsibilities and couldn't be responsive enough with clients. Instead, I have learned to politely tell them they are in good hands with one of my associates or VPs and, for them to get a quicker reply, they should work with them.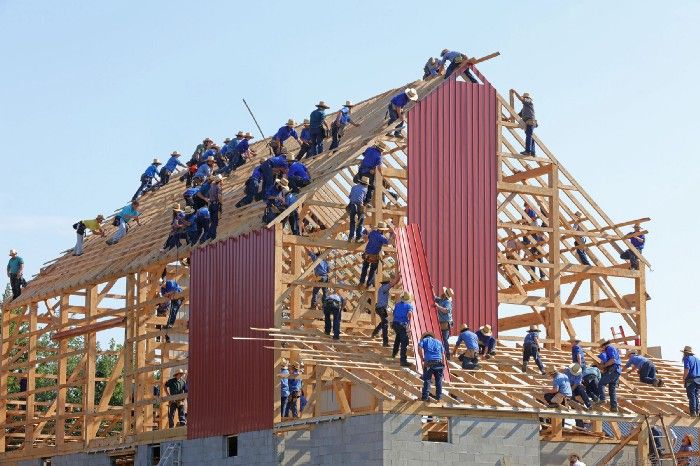 Ease your white-knuckled grip on control and authority, and practice sharing and delegating responsibilities. It's ok to not be in constant control of everything. It's ok to not always know the right answer right away and it's ok for others to have smart solutions.
Allow your team to use their insights and opinions to shape the product or the direction of the company. Give your colleague the reigns to guide the discussion to make sure their points are heard. Ask if you've missed anything at the end of meetings to receive and learn from feedback.
Fail fast and learn from mistakes.
I found it is not my job to keep my team from failing, but to put the framework in place to track failures and create the collection points to quickly learn from them and iterate on them.
In conclusion
Don't just think about what changes you could make or the impact you wish you had. Be the boss you wish you'd had early on in your career, be the mentor you would want for yourself, be the change.
---
Created by
Theron McCollough
--- ---
Related Articles