Why illustration is a vital part of your product
And what makes illustrations stand out.
"Hi, my name is Ludmila and I'm a UX/UI designer"
"Hi, Ludmila"
"Welcome"
Not anonymously at all, I've been doing UX/UI design for more than 6 years. At the same time, I had a passion for drawing and painting for… all my life.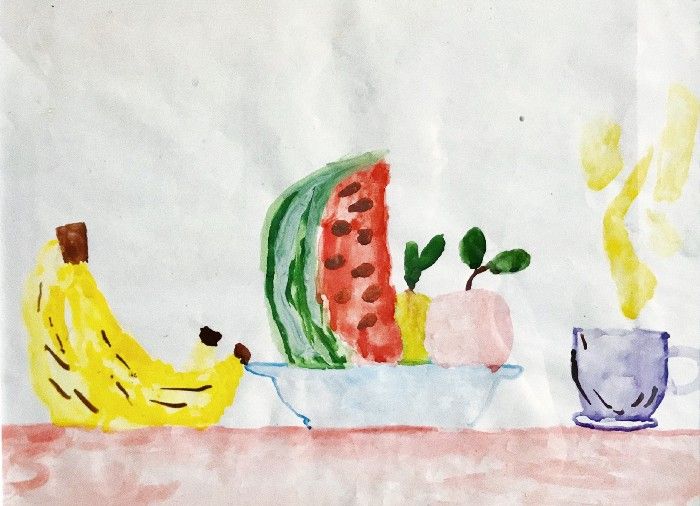 My first steps in flat illustration—a picture I drew when I was 7 [maybe] years old. I still love it :)
In the digital sphere, no surprise, I was interested in the graphics right from the beginning of my work. The first thing I've noticed is that almost every screen or page has the tiny graphic element—the icon.
The next thing you meet in every product, app, or service is the logo—a simple yet memorable piece of branding.
But when it comes to illustrations… that the whole new universe to discover and find out its specifics in design!
How illustrations are used in the digital world
Here are some ways of incorporating graphics into the DNA of your product.
App design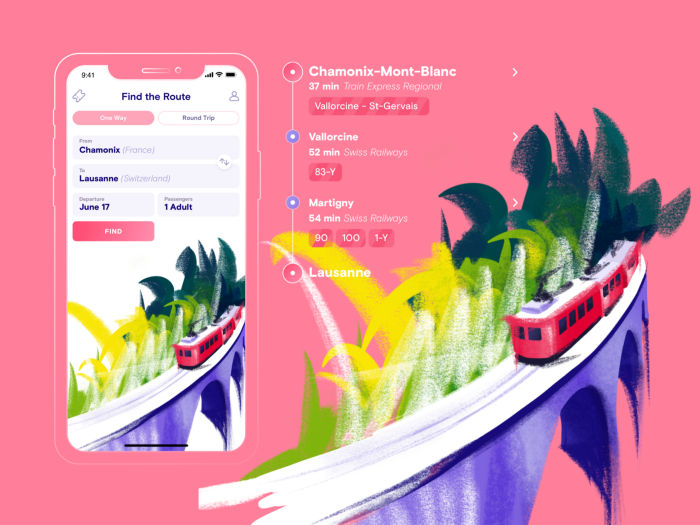 Concept of the app where you can find the railway tickets
Onboarding screens
Empty states
Placeholders
Cover images
The element of animated transition
AppStore, Google Play screenshots
Web design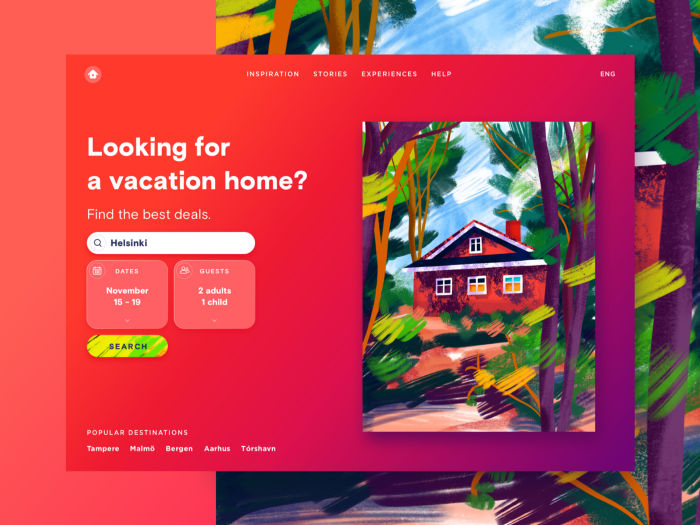 Concept of the travel service
Main visual element to represent the product or service idea
Secondary elements to showcase the features
Cover images of articles, chapters, etc.
Two types of illustrations
What makes an illustration stand out? You might say the answer is easy to guess, it's the style! Or the colors.
I will add it's the meaning, an idea behind it.
But here I would divide illustrations into two types. The first is a decorative element where you see a familiar subject—a capture of life or a certain thing as it is, sort of—a digital art form.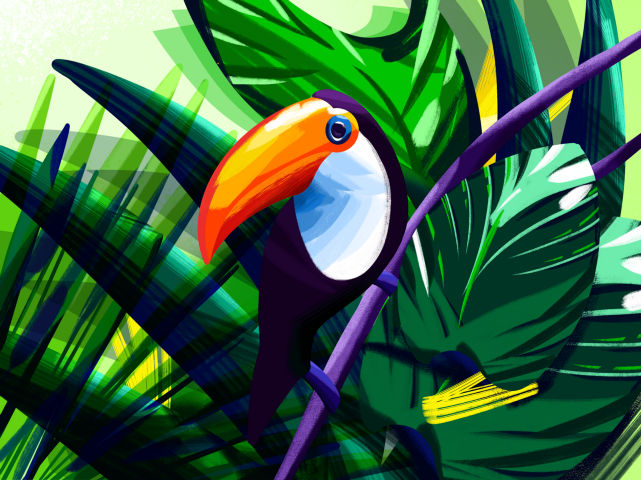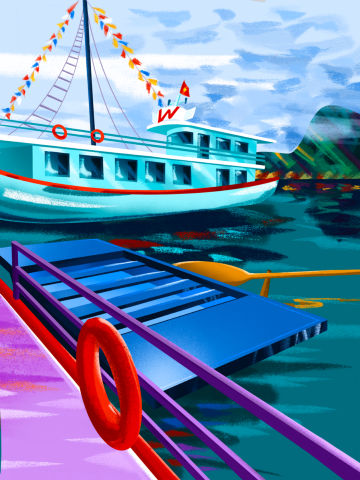 1. You might not regularly see a toucan on a daily basis but here the whole picture depicts the real-life moment—a toucan is in his usual habitat. 2. The second pic is showing a landscape with boats—a kind of traditional maritime subject.
The second one is a metaphor—a story where elements can be shown in the unusual surroundings or their combination should bring us a certain idea.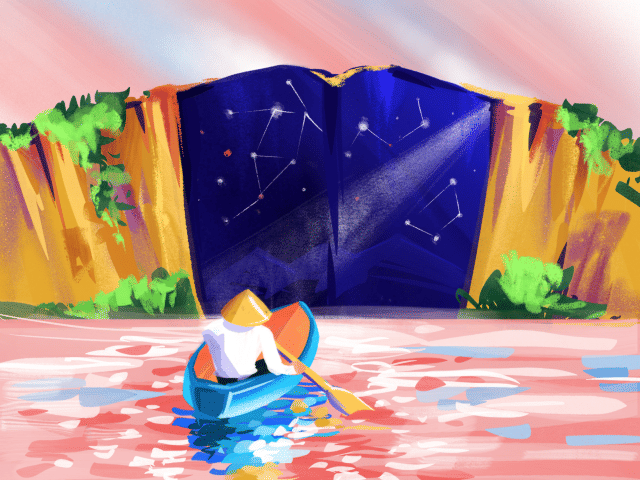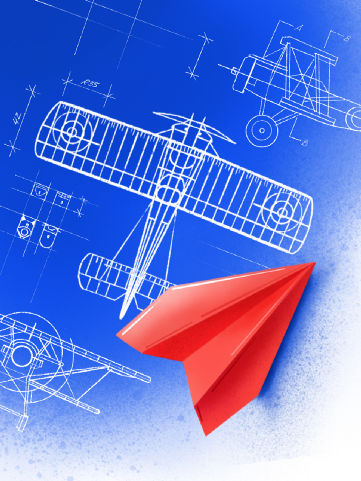 1. An open gate in a shape book with the dark sky and the shining galaxy is a bait for the main hero who's on his way to reach it. 2. The contrast between the schemes of the real constructions and paper-made plane.
Both types of illustrations require a groundwork—first, a search on how to present the idea. Next, a search for the composition of the elements.
When it comes to the metaphor illustration, a search of the concept might take a longer time. At the same time, choosing the metaphor an illustrator can reach an outstanding result—not only illustration is one of a kind but also, there is a unique way the idea is presented.
If the metaphor illustration may take a longer time, does it mean that an "art form" illustration is simpler to achieve and it'll take less time?
I don't think so. When your task is to capture a certain moment or hero without additional metaphor meaning, you have to be sure the result will capture the attention. And this can be achieved by high-quality work that require years of experience.
Why Illustration is a Vital Part of Your Product
You might say the illustration isn't an essential element of the product. Numerous apps and websites don't have them and talking about UX/UI design we, designers, put usability and functionality in the first place.
Sure, that's how it happens quite often.
The illustration for the service is like a premium subscription for a user—enhanced experience with an emotional component.
The illustration can make your product flourish. Be unique. Remarkable. One of a kind.
That's why embed illustrations in a product is a vital thing. It breathes life into it. And gives you wiiings.
Take a look at the simple example most of us see every day—Google search.


1. Gabriel Garcia Marquez's 91st birthday 2. Dominican Republic elections 2016
Instead of seeing Google logo each time, our experience has got a sudden emotional interpretation, so-called Google Doodle. It still reflects "Google" word but also, depicts a relevant to our location story—the anniversary of a famous person, an important day in our current history or a message to pay attention to.
In my opinion, Google Doodles is a genius thing. Not only it subtly emphasizes that service provides people information as the end product. It also showcases the creative solution that makes the brand remarkable.
Another way to add emotion into the existing design is to bring a mascot.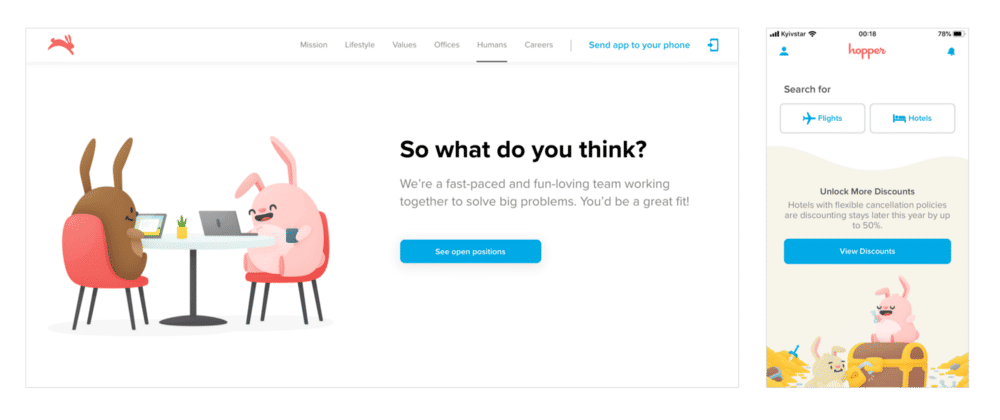 Hopper website and app screenshots
Take a look at Hopper. Having a bunny in their logo, they also add cute illustrations of bunnies both on the web and app. They appear in different chapters and, even more, a happy bunny is placed next to the result for the current lowest price on the flight—the core functionality of the service.
That's the consistent story of the brand and the emotional connection with the user. Together with UX steps, it brings a sort of gamification into the flow.
How a designer can improve illustration skills?
Practice-practice-practice is definitely the answer but here's the hint.
Participate in daily challenges, for example, Inktober. Yes, its initial idea is to draw with ink on paper but who said you should always follow the rules? Be creative and choose your way and program, after all. In my case, I used Procreate.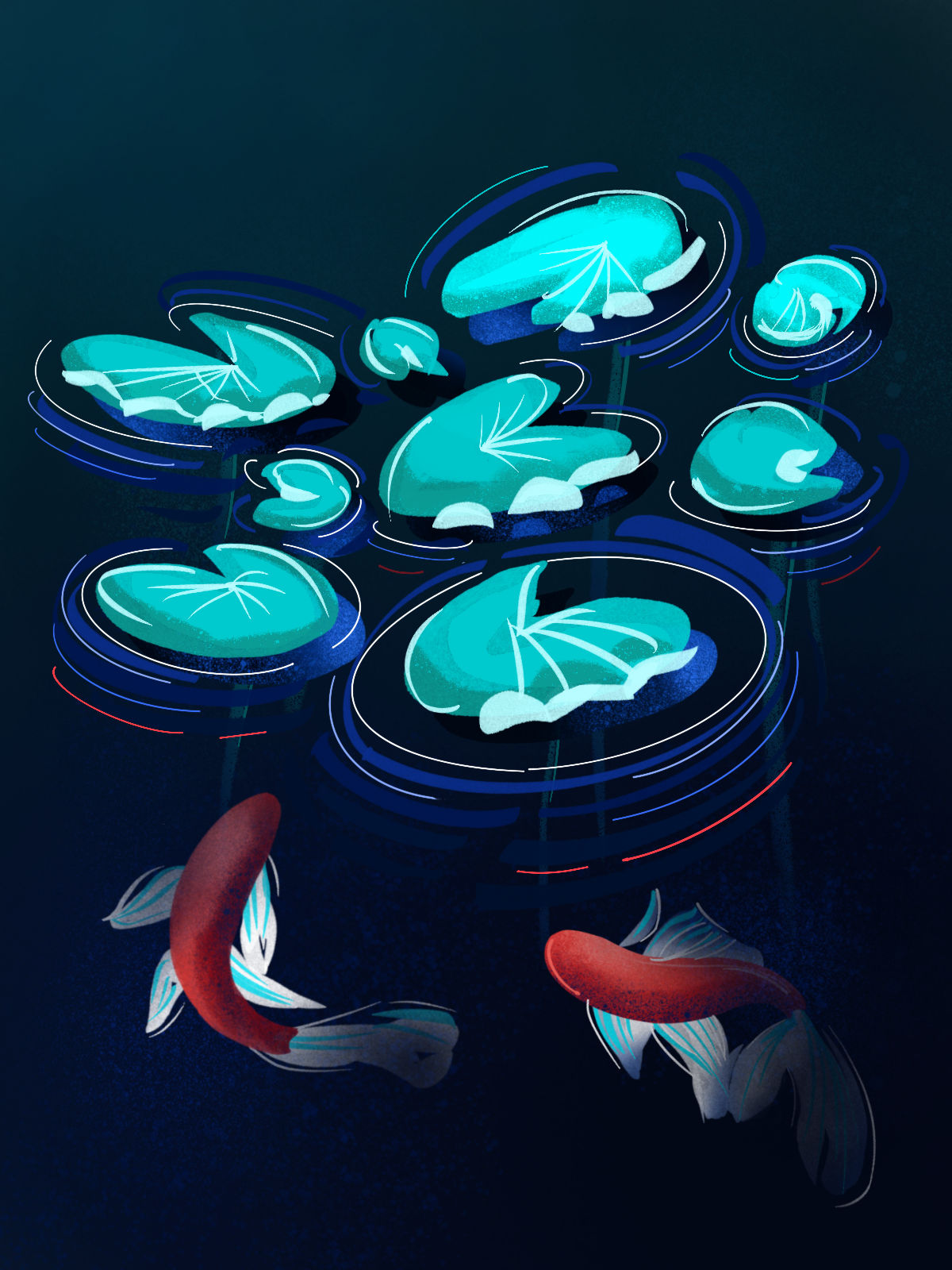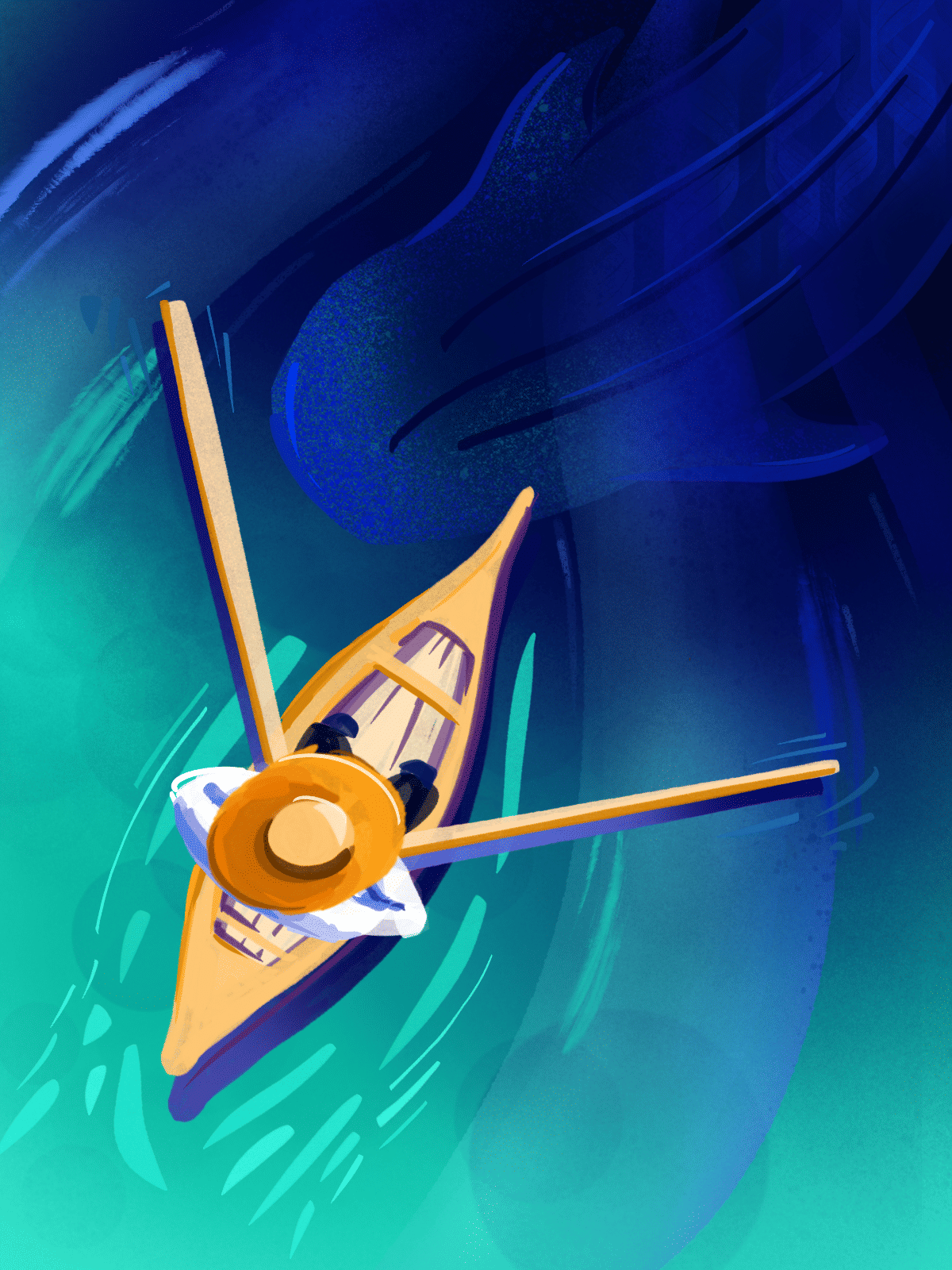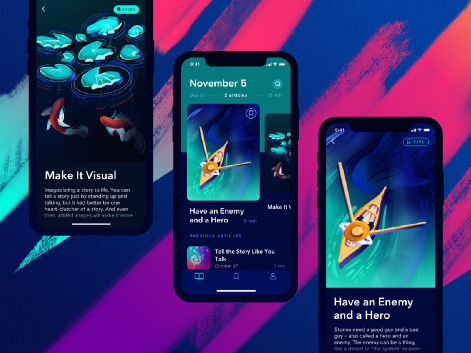 The pictures I created for "ring" and "mindless" words. The concept for the Storyteller app I made after using the pictures as the cover images for the themes.
Having a list of random words, some of which sound rather bizarre I would say, you have a task. It gives you an opportunity to concentrate purely on illustration not on inventing the assignment.
Also, as it's a daily challenge that lasts for a month, it means that you probably have to dedicate time to drawing each day. That's why you're learning to concentrate and get the result as fast as possible.
And now, it's time to take a pencil and start to draw.
Thank you for reading!
---
Created by
Ludmila Shevchenko
Designer & illustrator. Color lover. https://ludmila-shevchenko.medium.com/
--- ---
Related Articles