Why We Invested in Arpeggio Bio -- Making Safer And More Effective Medications
$17M series A! Excited and honored to be an investor and partner in Arpeggio Biosciences. Joey Azofeifa and team are focused on bringing new therapeutics to patients living with rare disease and cancer and reinvent how we think about drug discovery. More at https://lnkd.in/gXFrzfRv. Tau Ventures is an AI-first fund in Silicon Valley investing primarily in seed and we occasionally take earlier or later bets when we see immense promise.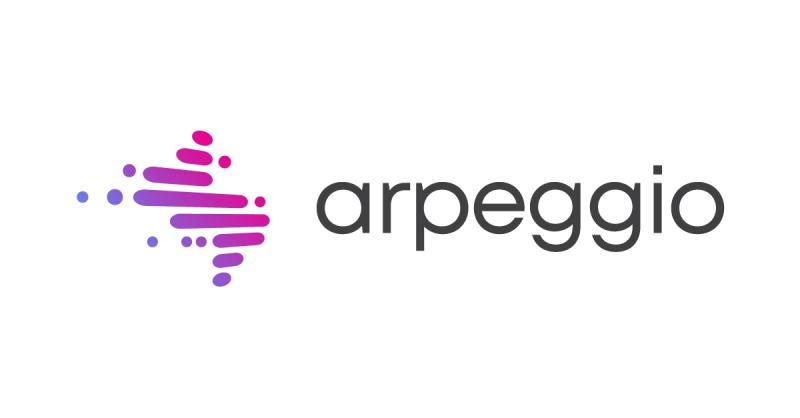 Excited to announce our investment in Arpeggio Bio, which engineers drugs to change the transcriptome, with the goal of making safer and more effective medicine. The $17M series A is being led by Builders VC and includes also existing investors Khosla Ventures, TechU, FundersClub and new investors Tencent, Formic, ATEM, BoxOne and Matt De Silva. Tau Ventures is an AI-first fund in Silicon Valley investing primarily in seed and we occasionally take earlier or later bets when we see immense promise. We are also investing in US / Canada but in exceptional cases will consider a deal outside. Arpeggio was founded in 2018 in Boulder and impressed us with (1) a strong need, (2) building an execution-focused team, and (3) their long-term vision.
1) The Need
RNA is becoming the new platform, case in point the covid vaccine pioneered by Moderna and Pfizer. We see both Big Pharma (Merck, Roche etc) and New Pharma (Recursion, Gingko etc) needing these capabilities. There are also increasingly new startups that can benefit from Arpeggio's tools, for instance Altos Labs notably raised $3B in its seed in Jan 2022. Below is a screenshot from one of their founding papers on non-coding RNAs and transcription.
2) The Team
We thought the cofounder's backgrounds speak for themselves: https://www.linkedin.com/in/joeyazofeifa, https://www.linkedin.com/in/tim-read-a576b9b7, https://www.linkedin.com/in/laura-norris-056711159 and https://www.linkedin.com/in/robin-dowell-7886914. Joey and Tim met during their PhD at Prof Dowell's Lab at the University of Colorado. Boulder has a strong ecosystem around life sciences which has helped them in hiring. The team is focused on translating research into therapeutics and their nascent-RNA sequencing technology has been leveraged by 40+ pharma companies like J&J, Pfizer, and Genentech.
3) Long-term Vision
Arpeggio has been able to reduce significantly the possibility of toxic side-effects – a very hard problem that is obviously an imperative for drugs. With the database linking drugs to their effect on nascent RNA, they have identified new small molecules treating mesenchymal tumors and autoimmunity.
We are honored and excited to be part of Arpeggio's journey, using technology to solve a big problem. More at https://www.arpeggiobio.com.
Originally published on "Data Driven Investor," am happy to syndicate on other platforms. I am the Managing Partner and Cofounder of Tau Ventures with 20 years in Silicon Valley across corporates, own startup, and VC funds. These are purposely short articles focused on practical insights (I call it gl;dr -- good length; did read). Many of my writings are at https://www.linkedin.com/in/amgarg/detail/recent-activity/posts and I would be stoked if they get people interested enough in a topic to explore in further depth. If this article had useful insights for you comment away and/or give a like on the article and on the Tau Ventures' LinkedIn page, with due thanks for supporting our work. All opinions expressed here are my own.
---
I have built my career in technology over 20 years in Silicon Valley. As a venture capitalist I focus on seed-stage applied AI investments in Digital Health, Automation (cars and robots) and Enterprise. Some of my key successes are nuTonomy (seed, sold for $450M) at Samsung NEXT Ventures and Misfit Wearables (seed, sold for $260M) at Norwest Ventures. My operational background is in product and analytics at my own startup (currently valued at $450M) and at Google. I was born and raised in Brazil, speak 3 languages natively and 2 others fluently, and have lived significantly in 5 different parts of the world. I have also cofounded and been leading a non-profit since 2000, we crowd-funded and built a high school lab, a library and a hospital in rural India serving a community of 100,000 people, here is a bit more of the story: https://www.linkedin.com/pulse/how-build-hospital-your-20s-using-crowdfunding-amit-garg. I have spoken more about my work in technology and in non-profit at 3 T
--- ---
Related Articles