Why do we need more women entrepreneurs- in conversation with Pawani Khandelwal
Pawani Khandelwal, the founder of Aatm Nirbhar, talks about women entrepreneurship in this exclusive interview
Do we really need a separate term for "women entrepreneurs"?
After all, aren't all entrepreneurs, entrepreneurs?
Business experts have always emphasised on the fact that the world needs to support the development of women entrepreneurs. Studies have proven that when women gain access to their own financial freedom, they are lifted out of poverty, children begin to become healthier, and the overall economic status of a country improves.
Pawani Khandelwal, the founder of Aatm Nirbhar, talks about women entrepreneurship and the need to separately promote women entrepreneurship in this exclusive interview with CoFoundersTown.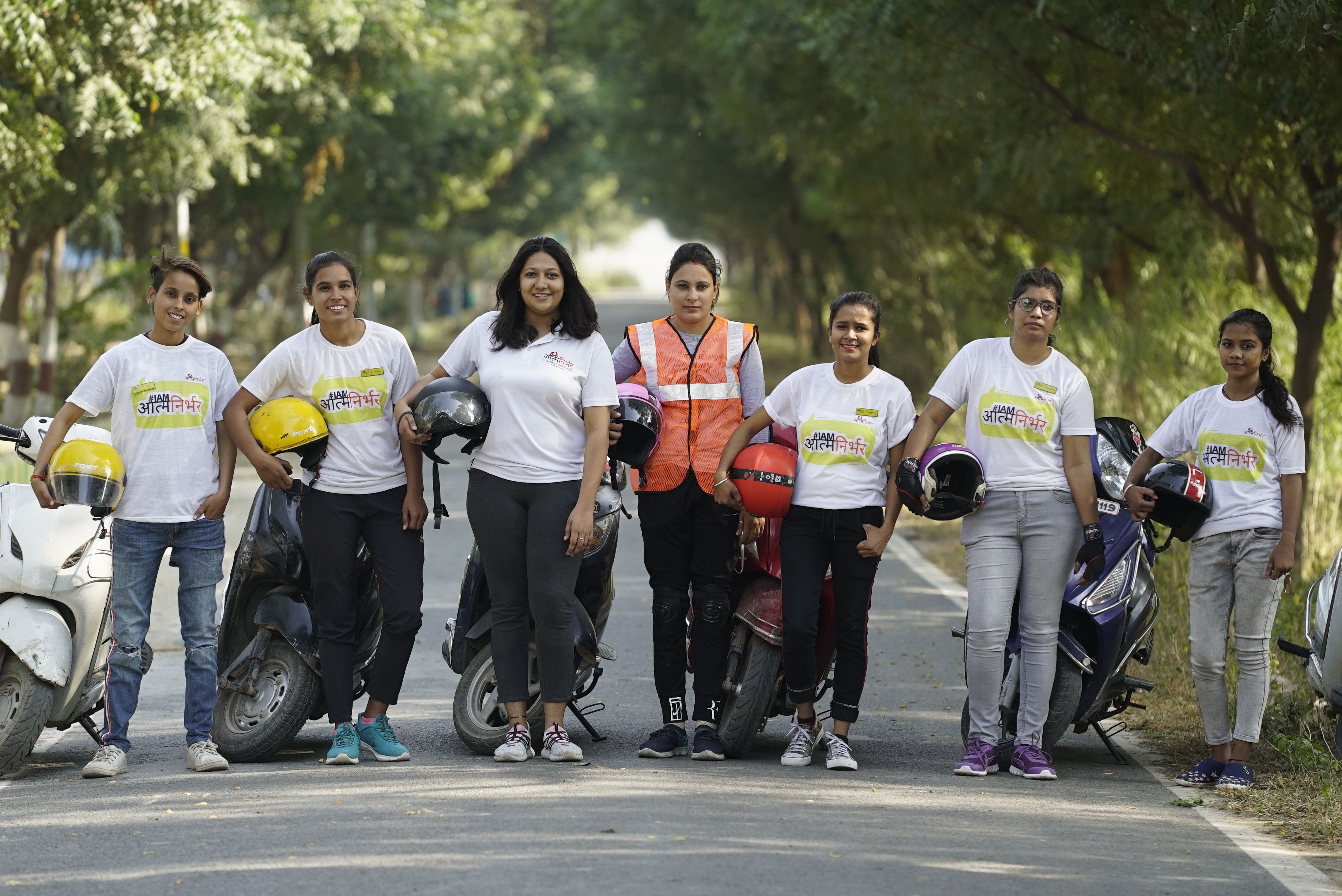 Aatm Nirbhar was initially started as a training programme but one question continuously disturbed Pawani.
Even though the delivery sector is booming, why is that never has a woman delivered a pizza or a Zomato order?
That's when Pawani started with an employment programme to employ women from marginal backgrounds in the delivery sector and as two-wheeler taxi drivers.
My vision is that in my lifetime I want to be able to see an equal number of women on the road. The logic is simple - if women don't go anywhere, how will they get anywhere?- Pawani
It is almost like that in a country where women are conditioned to cease to exist from the very first breath they take, Aatm Nirbhar is giving rebirth to thousands of women, and this time with wings.
Continue reading to find out more!
Q. How important it is to promote the term Women Entrepreneurship specifically?
Last year when I was representing India at the World Economic Forum in the US on the subject of female entrepreneurship, I happened to ask a similar question to the conference coordinator.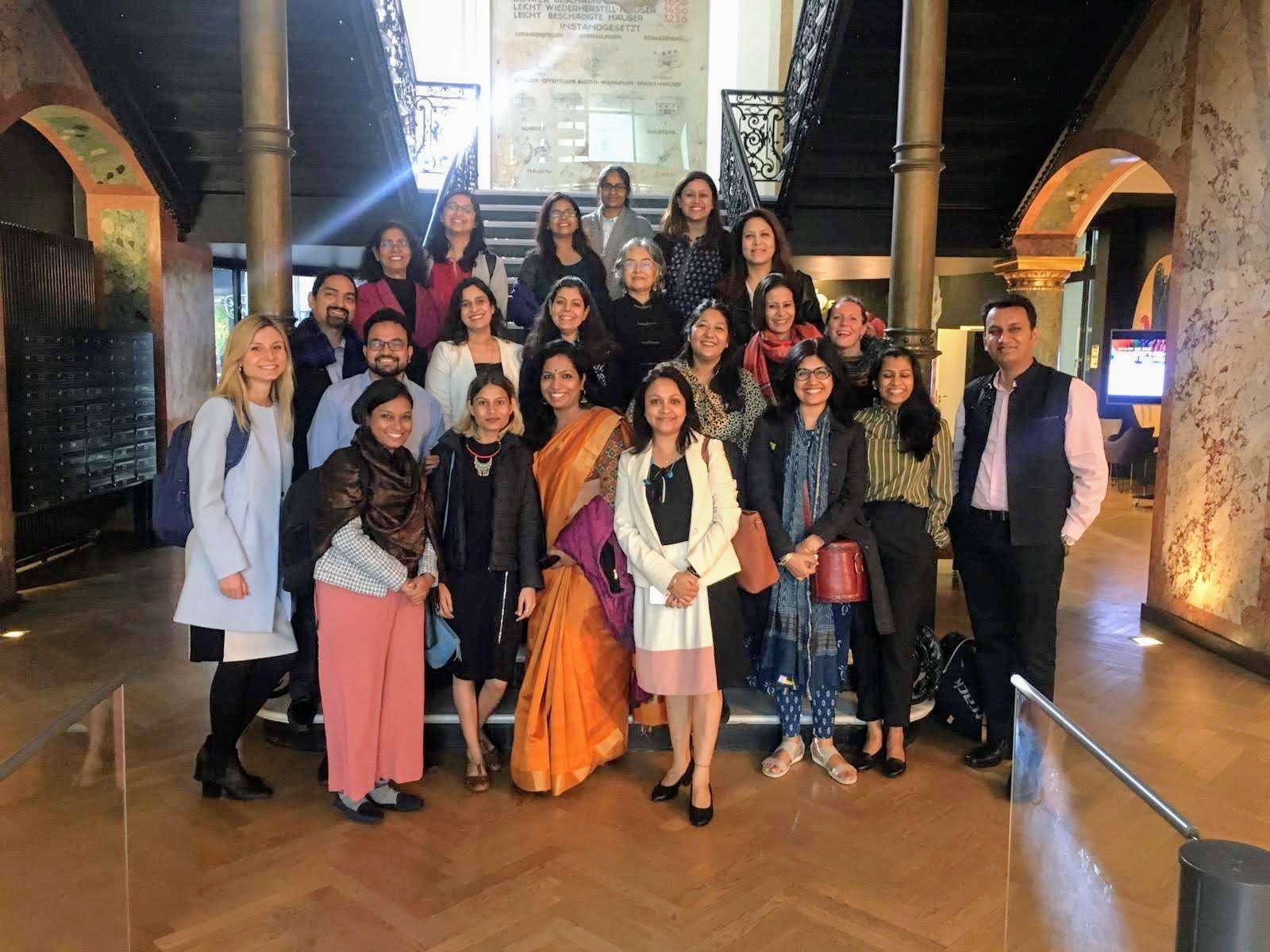 I asked her why a separate conference just for "Female Entrepreneurship", and even though her answer was quite obvious, it was still alarming.
My reaction was similar to how most people reacted when a recent "Boys Locker Room Chat" leaked on Instagram. It left everyone so emotionally perturbed even though it was nothing new for anyone reading it.
She said that Friedrich Naumann Foundation does multiple tours on different aspects of entrepreneurship and invites entrepreneurs from all around the world every year but they barely get any female nominations.
When they finally slapped the word "female" in front of entrepreneurship, they had more applications flowing in than any other conference they had conducted in the past.
All entrepreneurs face challenges. Raising funds, building teams, finding the right market among many others. Tell me one entrepreneur who had it without the challenges.
The reason why women entrepreneurship needs to highlighted as such is because women face an all-new additional set of challenges deep-rooted in patriarchy - social barriers, dual pressure of work, care work, lack of support, so on and so forth.
Q. How much has women entrepreneurship evolved in the last decade in India?
Even though the term "Women Entrepreneurship" has been romanticised in the last decade, there is no clear evidence that statistically suggests that women entrepreneurship has evolved over the last decade. However, what we do know is that
1. The female labour force has gone down continuously since 2005 and currently stands at just 24% (almost half the global average and less than Saudi Arabia to give it more context)
2. Women contribute 14% of total entrepreneurs in India
3. Only 2% of firms in India have a majority of female ownership
4. About 73% of women entrepreneurs report revenue of under Rs.10,00,000 in a financial year
5. About 71% of women employ around 5 or fewer people
6. Most firms run by women are micro-enterprises with the majority having only one or two employees, or belonging to the informal sector (accounting for 90% of women-led enterprises)
Despite how terrible this sounds as a feminist who dreams of a utopic world where everything is 50-50, it's heart-warming to see that 58% of these entrepreneurs are young women under the age of 30 and that around 72% of them hold a post-graduate degree.
Q. In India, the proportion of women in paid work is among the lowest in the world, at just over 23%. How can women entrepreneurship help in changing it for the better in the coming times?
The growing awareness to create an ecosystem curated for women entrepreneurs with more focus on mentorship, capacity building in areas related to finance, information & communications technology, market linkages and other issues more pertinent to women entrepreneurs is definitely a silver lining.
More women in the ecosystem as mentors and investors is a ray of hope for women entrepreneurs and more women entrepreneurs, in turn, tend to hire more women in their workforce.
Q. Take us through the growth of Aatm Nirbhar in all these years!
Aatm Nirbhar itself is an all-women driven venture with a workforce of over 100 women.
Starting from Mathura we have rapidly scaled up to 7 cities across UP and Rajasthan in the last 3 years, training over 5500 women. More than just training women, Aatm Nirbhar is committed to building a mobility-friendly ecosystem for women.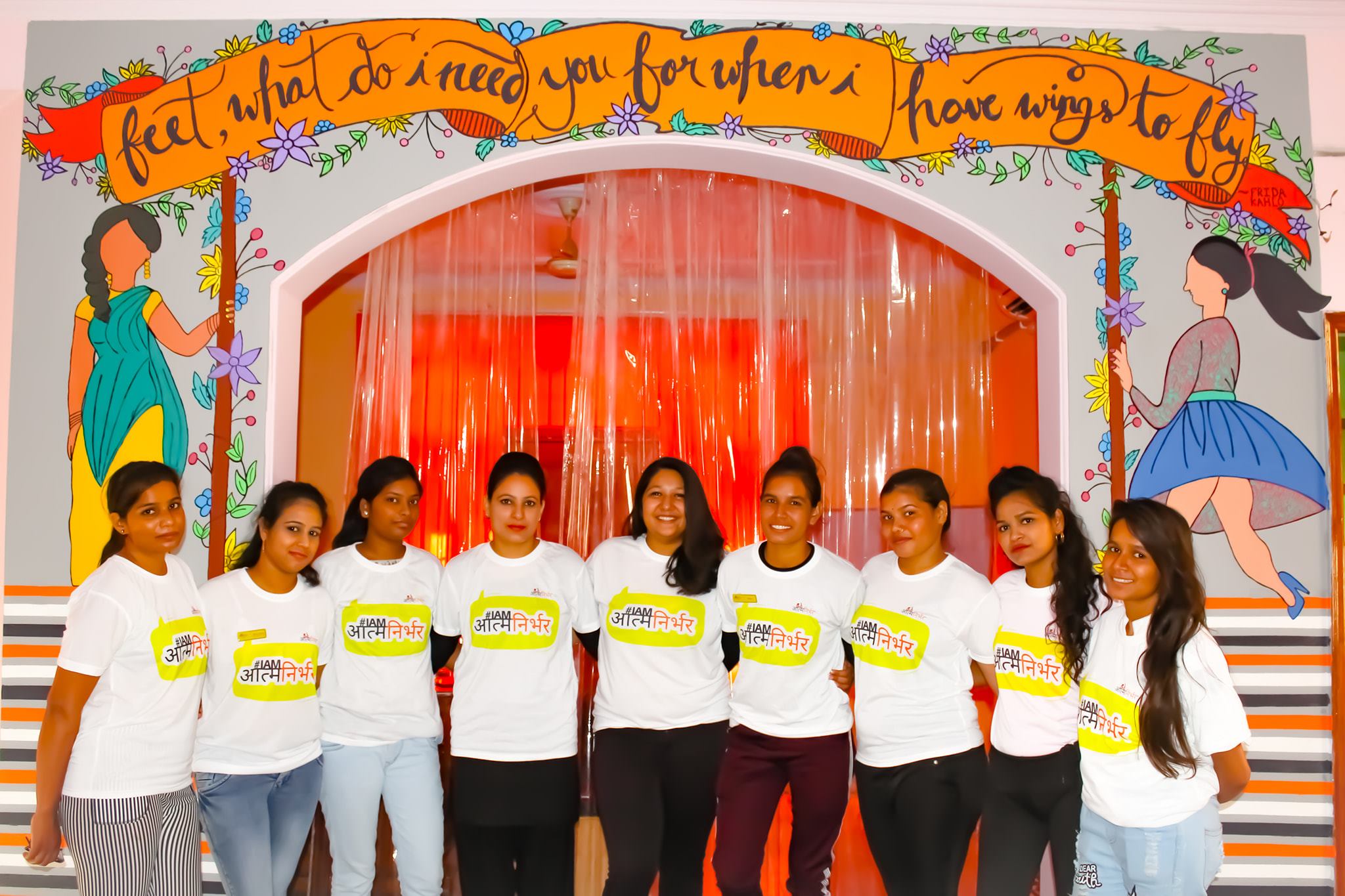 Q. What was that moment when you realised that you wanted to do this (being an entrepreneur) for the rest of your life?
For me, being an entrepreneur wasn't much of a decision. Coming from a business family it felt like the only career that was made for me. To be honest, when I started, I was only thinking about the impact that we were creating on women who were learning to ride two-wheelers.
It was after a short while that I realised the profound impact we were creating on women who were working not just as our trainers, but as our intrapreneurs.
That's when social entrepreneurship gave me a new perspective of looking at female entrepreneurship. Aatm Nirbhar's pan-India expansion plans are built around the objective of creating more and more women entrepreneurs in every city that we expand to.
Q. What was that intrinsic factor that made you work towards Aatm Nirbhar?
When I think about what drives me intrinsically to continue doing this everyday despite of the challenges is probably the kind of environment that I grew up in.
No, I was not the one who was discriminated for being a girl. In fact, I was the privileged one. But I was the only privileged one I knew and that just didn't feel right to my rational brain.

Our non-profit wing – ANWA (Aatm Nirbhar Women's Association) is solely working on creating an ecosystem for women entrepreneurs in Mathura, where our headquarters are. We are actively working with around 70 women entrepreneurs.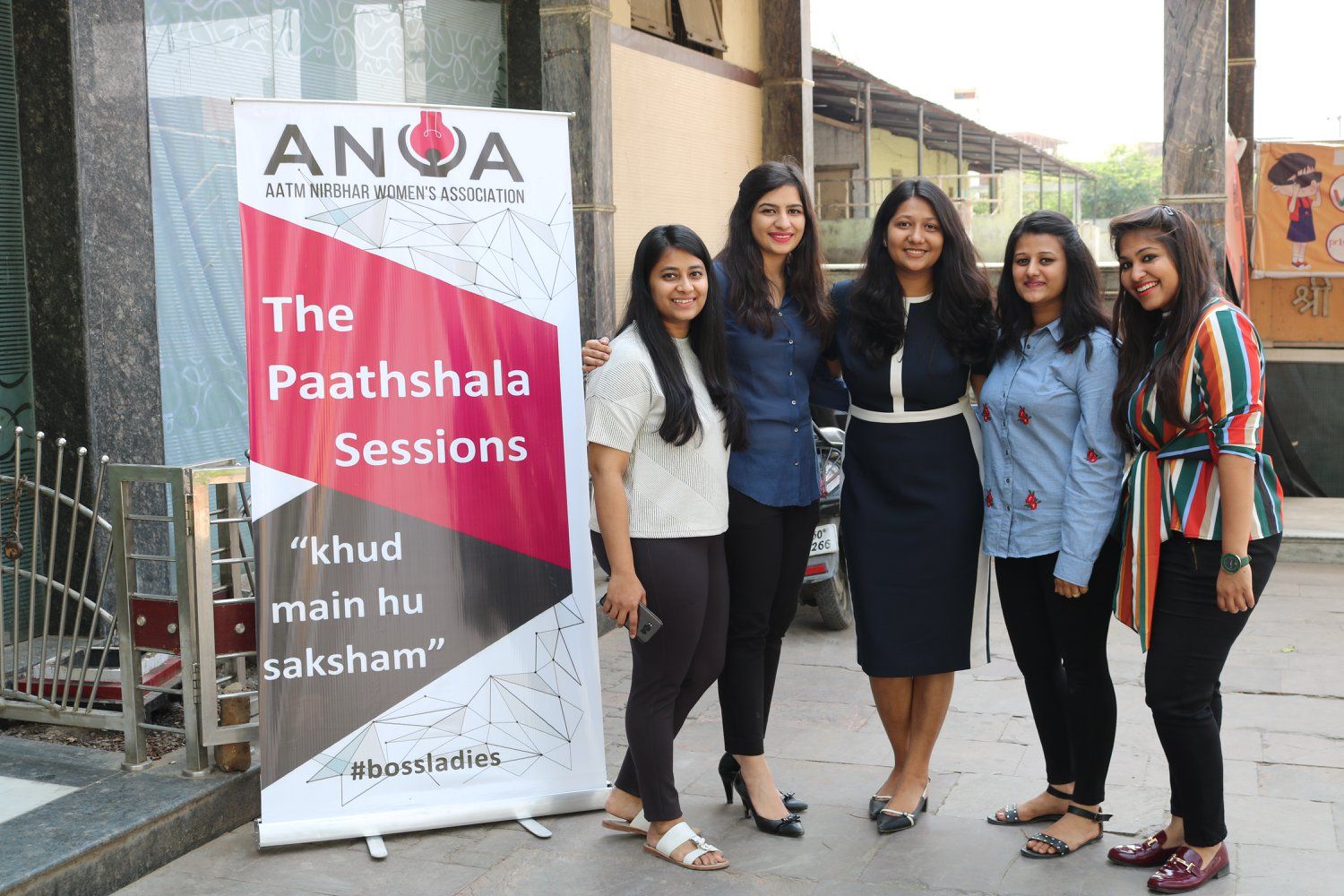 Q. What's the biggest challenge for women entrepreneurs currently?
One of the issues that we observe frequently is the double burden of work (on average a woman in India does 1.6 times the work of a man, which includes an average of 26 hours of domestic work per week).
This becomes even more laborious when child care or elderly care comes into the picture. Unfortunately, the idea of a paid child and elderly care services is still not popular in India and is looked upon as the "duty" of the woman in the house. Studies do show that in-laws are one of the biggest hurdles for entrepreneurial women.
It is interesting to observe how so much of this can be tackled by a mindset shift. Imagine the kind of affect help from one's mother or mother-in-law or full-time maids can have on women who want to pursue their dreams or want to scale their start-ups to beyond a 5-employee team or a 10 Lac per annum turnover.

All it takes is a mindset change and this mind-set change also needs to come in from the ecosystem. There have been several instances of gender-bias towards women-led start-ups on the basis of their personal goals or the investor's assumption of their personal goals.
We also need policies that positively discriminate women entrepreneurs and employees along with the infrastructure that assures a safe and healthy environment for them.
Q. How you are seeing the world change for women after this pandemic?
My guess is that a post-pandemic world might see a more open mindset to working women in India even though for the wrong reasons (reduced family income).
This will also come at the cost of an increased burden on women due to increased unpaid labour like care work. It could also be the other way round.
We might see more women dropping out of the workforce because if one of the two had to leave their job to deal with the extra unpaid work, who would it rather be – the man or the woman?

Q. To every woman out there who aspires to be an entrepreneur this decade, what would be your advice to them, especially after this pandemic?
The only advise to all the women out there is prioritise your own financial independence over other things or in Modiji's words if not mine – "Aatmanirbhar bano".
This is especially important when you are going through uncertain times like right now. Trust me, every other thing stopping you will find a way around.
---
Ideas are easy, Implementation is Hard, learn from the ones who knows how to start. A Publication by Tealfeed.
--- ---
Related Articles