Why Netflix Should Seek a Partnership With AT&T
How the two potential rivals could unite and dominate the entertainment industry
Since early July, the price of Netflix stock (NFLX) has been experiencing a sharp and steady decline. This drop comes in the wake of announcing that for the first time ever, the company actually lost subscribers in America. NFLX fell more than 11% on the news and continues to struggle to recover.
In addition to the dwindling subscriber base, investors are concerned about the amount of long-term debt that the company has taken on, as well as the rising threats from new entrants into the content streaming business. While the globally recognized company has indeed been dominant for over a decade, some are now saying that for Netflix, the end is nigh.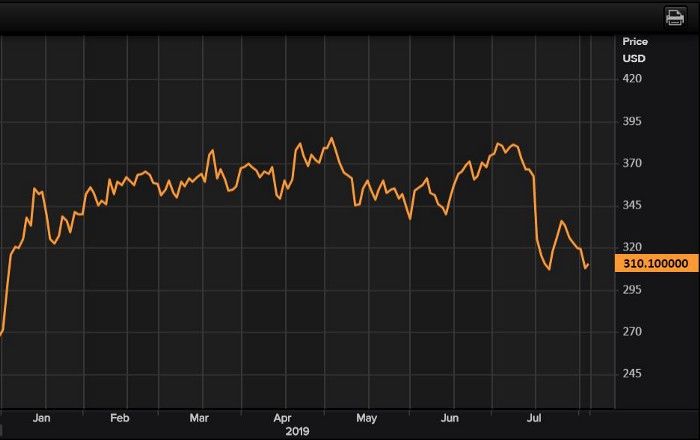 Netflix Stock Price 2019 YTD — Courtesy Thomson Reuters
Of the new services that will soon to be offered to viewers, the most notable are Apple TV+, which will struggle for content but leverage Apple's massive iPhone user base, and Disney+, which will offer an attractive bundle of Hulu, ESPN+, and Disney+. Most dangerous to Netflix, though, is AT&T's WarnerMedia service, which threatens to challenge Netflix in head-to-head content.
Regardless, as it stands right now, Netflix should be most afraid of Disney, since it now controls Hulu, the rival streaming platform to Netflix. Hulu also represents a sort of royal media marriage between Comcast and Disney, since Comcast subsidiary NBC Universal owns a 33% stake.
AT&T has indicated that it's not planning to horde its content, and so for now, Netflix doesn't need to worry. AT&T is certainly not without its shortcomings, and the new Disney, armed with Star Wars, ESPN, and 21st Century Fox, will prove to be a fierce competitor to the media giant.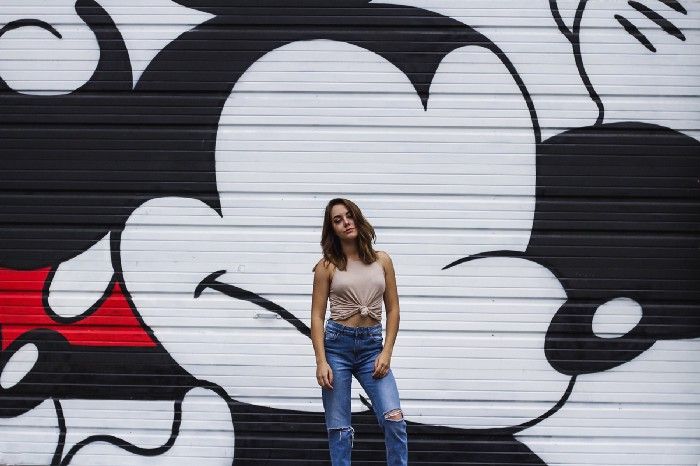 Photo by Bryan Papazov on Unsplash
However, like most threats, this one offers a unique opportunity to gain a competitive advantage for both Netflix and AT&T. The content giants have two things in common.
First, they're both masters of producing award-winning series and movies. Second, they both face the threat of annihilation by Mickey Mouse, who now controls the lion's share of family-friendly content, and even manages to entertain a large crowd of young adults.
Regardless of the power of Disney, should Netflix and AT&T join forces, they could dominate the streaming business and thus the entertainment industry.
An Alliance Forged in WiFi
Netflix has invested nearly $15 billion to generate new original content, which is six times as much as Hulu invested in all content for the entire year of 2018. Some estimates put total Netflix content spending at nearly $18 billion in 2020. If history is any indicator, we can safely assume that Netflix will be dropping some serious hits as a result of this investment.
AT&T is a force in its own right as it owns HBO and Warner Brothers, two sources of seriously successful content, and some of the most celebrated series of all time.
While balance sheet debt may make Netflix investors wary, if the company is able to provide a solid ROI on these loans, then it will be the investors that reap the benefits. Shareholders should be grateful rather than pessimistic, as Netflix could have opted to issue new equity.
This would have increased the total shares outstanding and thus had a dilutive effect on the ownership percentage of existing shareholders. But instead, Netflix went to the banks, which ultimately protects shareholder ownership and value.
AT&T, on the other hand, recently owned a stake in Hulu, but it has since opted to sell its share in order to pay down debt. This may have been a good short-term move, but their divestment in the platform may come back to bite them since their rival Comcast still owns a 33% stake in the streaming platform.
AT&T may be betting on its own intellectual property to carry it through the upcoming streaming war, but it's possible that it also assumes other content providers won't play the exclusivity card. This is indicated in a statement made earlier this year by AT&T CEO Randall Stephenson:
"We said exclusivity is probably not that critical on that type of content, but it's critical to have on our platform," he explained. "So we did license it to Netflix as you saw, but on a non-exclusive basis. And so each of these decisions on significant content like that are going to be evaluated in terms of how critical is it to our platform to have it as exclusive, versus the economics of licensing it to others."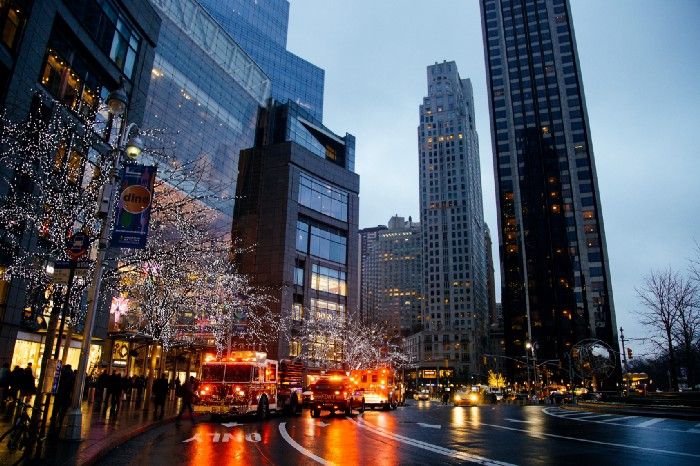 Photo by Anthony DELANOIX on Unsplash
AT&T is likely assuming that other media giants are doing the same, but recent announcements, along with the ongoing content war, demonstrate that Disney and Comcast are preparing for an all-out assault against Netflix. There's no reason to think they won't do the same thing to AT&T.
However, an AT&T and Netflix partnership could change the entire playing field and put Disney and Comcast on the defensive.
Together They Can Defeat the Magic Kingdom
Just think of it: for one subscription fee, you could get access to all of the original content from Netflix and WarnerMedia. For Americans, this package could also include the highspeed internet access required to watch it all in Ultra 8K HD.
AT&T also has a cellular network and could offer data packages that cover cellular streaming from the partnership between it and Netflix. The upcoming launch of 5G makes this an even more attractive option. Disney simply can't create a package this good, and Apple would need an unlikely partnership with one of the other major cellular providers to even attempt to accomplish it.
Customers of the AT&T/Netflix partnership would have access to legendary original content, including "Game of Thrones," "Stranger Things," "The Wire," "Orange Is The New Black," "True Detective," and "Russian Doll." They'd also get access to hard-hitting news satire talk-shows, such as "Real Time with Bill Maher" and "Last Week Tonight with John Oliver."
News enthusiasts would be able to tap into the global news network CNN, while NFL fans would salivate at the prospect of having the NFL Sunday Ticket. Disney may have ESPN, but nearly half of all Americans claim to be fans of professional football.
Best of all, almost all of it would be ad-free, something that none of the others will ever be able to accomplish.
Another advantage is that Netflix would bring with it the partnership that it has with Paramount, a production house and subsidiary of Viacom who will more-than-likely soon once again control CBS. While some critics of the Netflix-Paramount partnership have suggested that Netflix is no more than a content dump for Paramount, by participating in a Netflix/AT&T alliance, Viacom would stand to gain a lot of viewers for its Hollywood-based production powerhouse.
In addition, Netflix is available to a broader international audience than HBO and Hulu, which have a very limited international presence. Combining distribution could potentially increase the global reach of AT&T, with only licensing being the primary hindrance.
The move would also put both companies into a position to leverage favorable currency conditions in Europe. They could also take advantage of the existing Netflix partnerships with Japanese producers of anime.
The Disney+, ESPN+, and Hulu package will come out of the gate at $12.99 per month, which sounds like a deal compared to Netflix's entry-level plan at $12.99 per month.
But it's likely that the packages and prices we know today will be unrecognizable in the future. A Netflix/AT&T combo in ultra-HD would stand on its own and not be nearly as price elastic as the ad-ridden fragmented competition.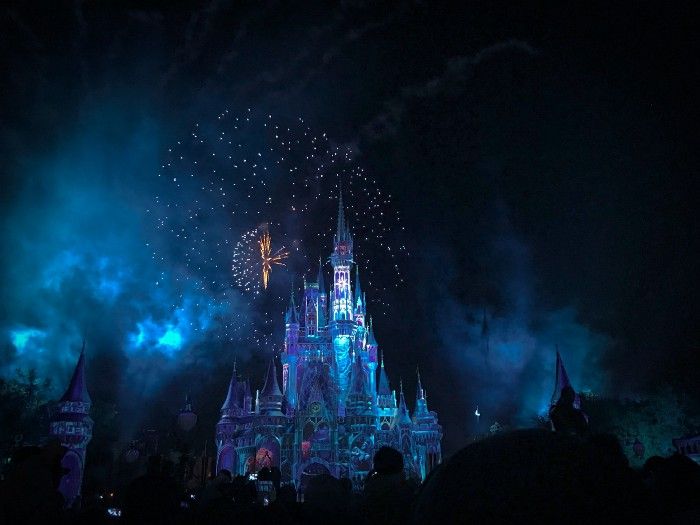 Photo by Jayme McColgan on Unsplash
Ultimately, Disney will be beholden to the major distribution networks owned by AT&T, Verizon, and Comcast. The Netflix/AT&T alliance would give the content produced by both companies a significant advantage and promote the use of AT&T as a distributor versus the other two primary options. This would further put Disney at a disadvantage.
The sheer power behind the distribution and subscriber network of AT&T and Netflix would put the allied companies into a dominant negotiation position for securing content from the other producers, such as NBC Universal, Viacom, CBS, and of course, Disney.
The Time is Now
The timing is perfect, as Disney is currently struggling to integrate their recent acquisition of 21st Century Fox. While the Disney/Hulu partnership has many worried for Netflix, in reality, the endeavor may only further exasperate Disney's integration issues. Disney is certain to run into technical issues and other problems, and Hulu is far away from being ad-free.
Netflix and AT&T, on the other hand, could utilize the existing Netflix platform, thus minimizing development and technical hangups.
Plus, almost all of their content would be ad-free. If executed properly, AT&T and Netflix may actually have the advantage of being first to market with an ad-free distribution/content combined package. This would make securing new subscribers much more difficult for the remaining players, such as Amazon, Hulu, and Apple.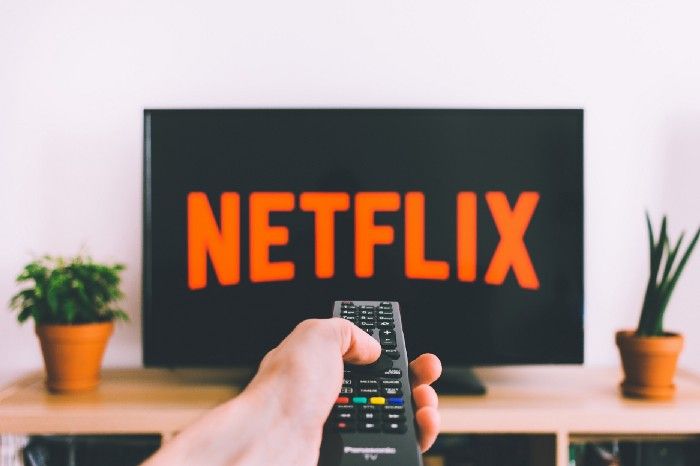 Photo by freestocks.org on Unsplash
Based on all this, you may be asking yourself, why doesn't AT&T just buy Netflix? While that may be the natural progression of things in the long-term, this is a vital time for the two media companies. They must act quickly in order to secure their dominance.
A merger-acquisition could take years, and it's almost certain to be challenged by the U.S. Justice Department, especially considering the adversarial relationship between CNN and the sitting president. Even if the Democrats win in 2020, history shows that they're likely to be hawkish on challenging large-scale mergers in the mass media.
On their own, Netflix and AT&T risk losing significant market share to competitors, but united they are almost certain to dominate the industry.
HBO has mastered the art of listening to its viewers, while Netflix has developed advanced algorithms to identify the best content for subscribers. A union of these two approaches could be akin to digitally remastering a wonderful musical piece originally recorded in analog.
While there may be a cultural challenge at first, the reward of these two companies joining forces would be well worth it. After all, nothing worth accomplishing is ever easy.
---
Created by
Dopkowski Joshua
Couldn't deal with the stress of bartending so went into Finance & Marketing. Founder of The Blunt Ogre. Prof. France. www.joshuadopkowski.com www.bluntogre.com
--- ---
Related Articles