Why White-Label OTT Software Is the Complete Solution for OTT Business?
Learn why white-label OTT software is the complete solution for your OTT business. This blog will show you the benefits of using this white-label software and how it can help you succeed.
---
Smarters
9 months ago
|
3 min read
---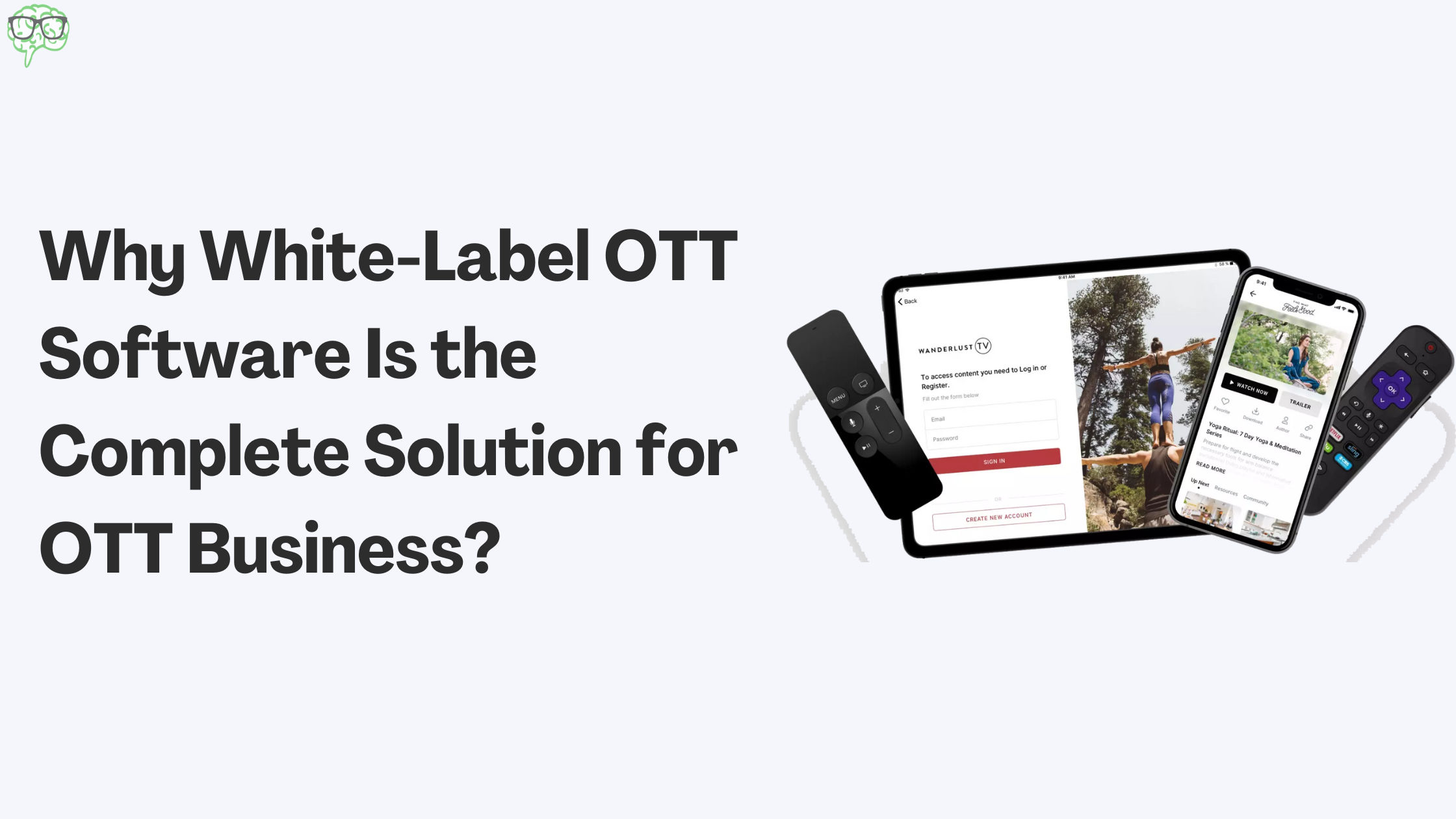 An increasing number of businesses are turning to white-label OTT software for their content delivery needs. But what exactly is white-label OTT software? In a nutshell, white-label OTT software is a turnkey solution that allows businesses to launch their own Over-the-Top (OTT) service without having to develop the underlying technology themselves. This includes everything from the user interface and app development to server hosting and streaming infrastructure.
By using a white-label OTT solution, businesses can save a significant amount of time and money that would otherwise be spent on building their own OTT platform from scratch. In addition, white-label OTT solutions are usually more scalable and flexible than home-grown platforms, making it easy for businesses to expand their offerings as needed.
The Benefits of White-Label OTT Software

OTT software development services give content providers the ability to create a unique, branded app without having to start from scratch. This can save months of development time and thousands of dollars. In addition, OTT software can be customized to match your specific content and branding requirements. And because it's white-labeled, your customers will never know that you're using someone else's software. Finally, OTT software comes with a built-in billing solution, so you can start generating revenue right away. There are no upfront costs or monthly fees, so you can keep more of the money you make.
OTT platforms are experiencing a surge in popularity as consumers turn to them for their entertainment needs. As the demand for OTT content continues to grow, so does the need for customization and branding options. Developers who are looking to create a custom OTT app or website will need to consider a number of factors, including the platform they want to use, the target audience, and the type of content they want to offer. In addition, they'll need to select a billing solution that meets the needs of their business. By taking the time to tailor their OTT platform to their specific goals and objectives, businesses can create a unique experience that will set them apart from the competition. With so many customization and branding options available, there's no reason not to take advantage of them. Here are three main benefits of white-label OTT software solutions to consider:
White-Label Custom OTT App Development

As the demand for Over-The-Top content continues to grow, so does the need for a robust and reliable custom OTT app. White-label custom OTT app development provides a cost-effective solution for content providers who want to enter the market quickly and with a minimum of fuss.
A white-label app is a platform-agnostic solution that can be customized to your brand and deployed on any number of devices, including Android, iOS, Mac, Windows, and Linux. The beauty of a white-label solution is that it offers complete ownership - you're not tied into any one platform or ecosystem.
If you're looking for a customizable theme and complete control over your app's branding and functionality, white-label custom OTT app development is the way to go.
White-Label Custom OTT Website Development

An OTT business needs a website that has a trust factor for customers. To achieve this, it is important for OTT businesses to have a strong online presence. One of the best ways to do this is by developing a custom website. White-label OTT solutions let businesses create a customized website with their own theme and logo. With a drag-and-drop tool, businesses can easily create and manage their content without any technical expertise.
White-Label Billing Solution for OTT Business

If you're in the business of over-the-top (OTT) content, you need a billing solution that will give you the ability to manage your users, orders, and products. admin client area. Look no further than Smarters white-label billing solution. Smarters white-label billing solution is the perfect way to manage your OTT business. With our user-order-product management system, you'll be able to easily keep track of your customers, their orders, and the products they've purchased. Plus, our shopping cart makes it easy for customers to buy products from your site.
In conclusion, white-label OTT software is the complete solution for OTT business for the following reasons: it is cost-effective, it is flexible and customizable, and it provides a high-quality user experience. If you are looking to start an OTT business, or if you are looking to improve your existing OTT business, white-label OTT software is the way to go.
---
Smarters is a 12+ year experienced software development company that specializes in building 100+ platforms, including OTT app development for Android. We're the experts in design and development and can help you create a product that meets your specific needs. Contact us today to learn more!
--- ---
Related Articles