I will help thousands of Mechanical engineers to help better job before I die — Regards, GIJO VIJAYAN
I will help thousands of Mechanical engineers to help better job before I die - Regards, GIJO VIJAYAN
---
Gijo Vijayan
5 months ago
|
5 min read
---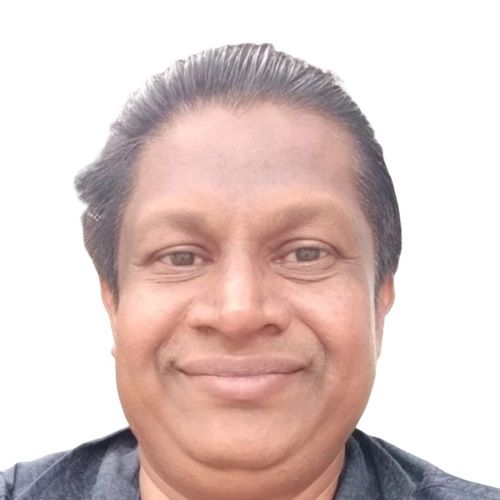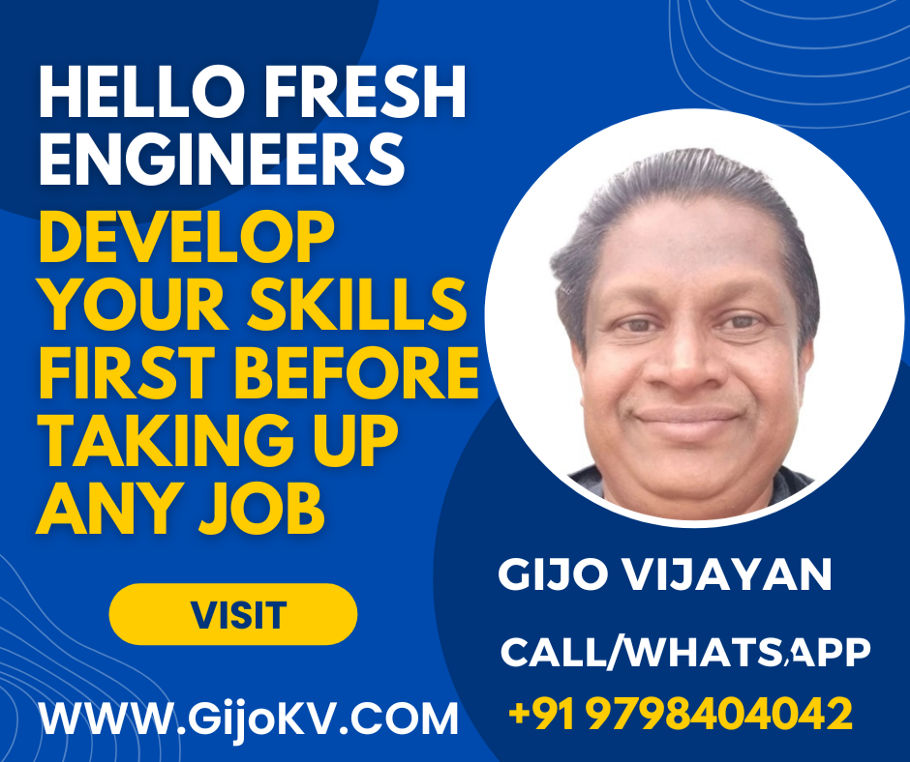 Hello Mechanical Engineers
I am Gijo Vijayan here, I am a Blogger, Author and entrepreneur from Kerala, India.
I am ex — Mechanical Engineer (Piping Design Engineer), Reliance Petroleum Ltd, Jamnagar, Gujarat, INDIA.
I am writing this blog for a special purpose, I want to help thousands of "Mechanical Engineers" TO GET BETTER JOB before I die.
Before getting a better job in Reliance Petroleum, I struggled a lot. I don't want our young engineers to struggle after passing out from Engineering colleges.
While I was studying for Mechanical Engineering (1992–1996) there were 11 engineering colleges in Kerala, now it is more than 75.
Students who pass out from colleges struggle a lot initially to settle down. This is because there is no proper guidance system in place.
Here are some details about my background.
I completed "Bachelors of Mechanical Engineering" from "Mar Athanasius College of Engineering", Kothamangalam, Kerala, India in 1996.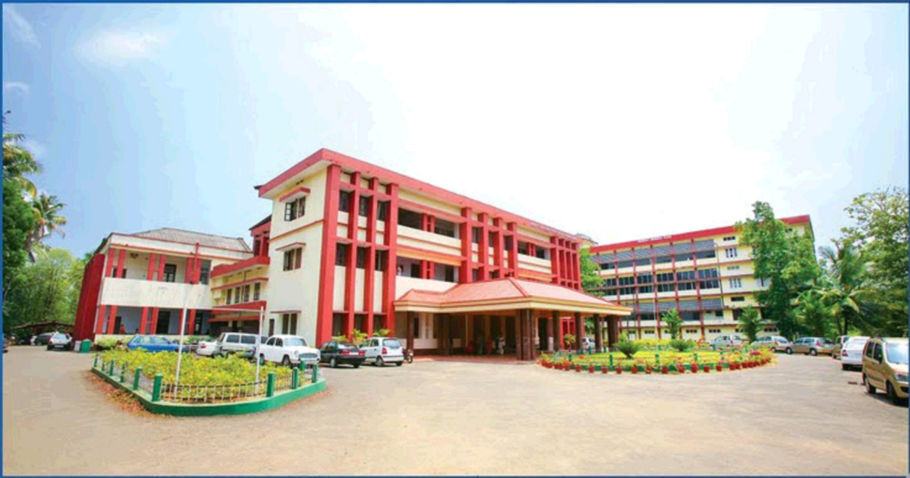 MA College of Engineering — Kothamangalam, Kerala
After passing out from college, I struggled a lot between 1996 to 1998 before I get a good job as a GET (Graduate Engineer Trainee) at Reliance Petroleum Ltd, Jamnagar, Gujarat.
After passing out in 1996, I was thrown to the streets without any help or mentorship. I was literally puzzled. There was no placement support from college. At that financial position in my home was also not good.
At first I got a job as a trainee in a small company called, Scoooters Kerala Ltd, at Vadikkal in Alappuzha, Kerala. That was a company which was manufacturing scooter, but closed down and it was manufacturing buckets, coats and some metal components.
I worked there for 2 months and then got a job at Coimbatore with the help of a friend.
I worked in Deepa Industries, Coimbatore, Tamilnadu for 6 months. This company was into manufacturing stone crushers and other machineries. Mr.Jagadeesan who was the MD, Founder and CEO of the company mentored me. I had a monthly salary of Rs.900 per month.
Later I came back home and got a job as an Apprentice at " Kochi refineries Ltd" in 1997. My salary at that time was Rs.2500 per month.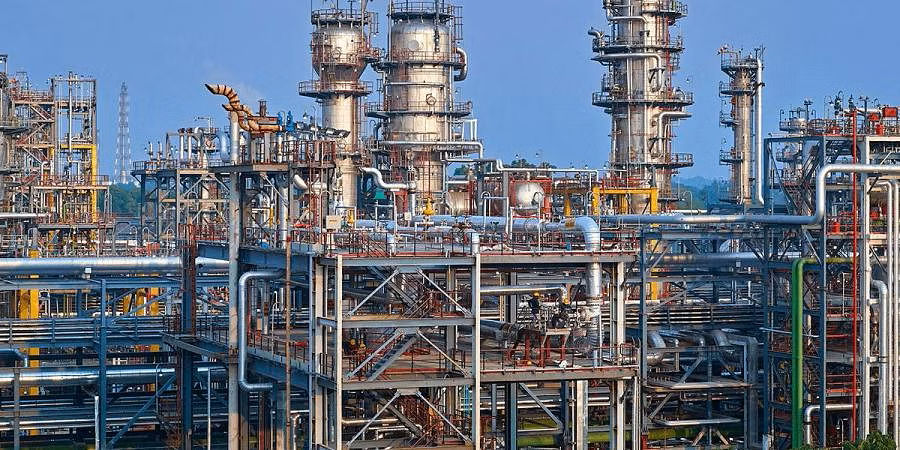 BPCL -Kochi Refineries Ltd
After working at "BPCL-Kochi Refineries Ltd" I wrote all INDIA entrance exam and got job as a "Graduate Engineer Trainee" (GET) in 1998 with Reliance Petroleum Ltd, Jamnagar, Gujarat.
The capacity of Kochi Refineries were just 7.5 MMTPA while that of Reliance Jamnagar (Under Construction) was 33 MMTPA. MMTPA = Million metric tones per annum — crude oil processing capacity.
Reliance Jamnagr project was massive. It was a project in 7500 acres (25 sq.miles) with an ivestment of USD 5 billion at that time. It was one of the largest construction sites in the world at that time where at the peak of construction there were more than 100,000 people working to build the oil refinery. I was fortunate to be part of that massive project.

Reliance Jamnagar -Oil refinery.


I committed this big mistake in life, I don't want the new fresh engineers to commit the same mistake again.
Most of the Fresh Mechanical Engineers are desperate to get a job after 4 years of studies. Some get lucky in campus placements. They end up doing jobs which they never like or wanted to be in.
My sincere advice to all the fresh Mechanical engineers is that

If you do so, you will end up doing a job that you never liked with low salary and poor working conditions.
When I passed out in 1996 there were few opportunities, now it is not the case, at that time there were no social media. Now it is not the case. Candidates have plenty of opportunities to choose from plethora of opportunities.
Before you start your career, you need to make up your mind where you want to go and what you like to become in life.
Then develop those relevant skills and go for that career in a planned manner.
The students who hail from financially weak families are under immense pressure to get a job after completing the degree.
This force them to take up jobs that comes on their way and they do not have much choice.
Such students end up mostly in construction, manufacturing fields and have to work for the next 5–10 years for low salary before they settle down.

I advise each and every fresh Mechanical engineer to go for skill development before you take up any profession after completing Mechanical Engineering Degree. Else you will float like an empty shell doing a job that you may never like earning low salary.

You need to have a clear aim in life where you want to go after completing degree. I have some suggestions for you.
Piping Design — For those who are good in DesignSolid Modelling — For those who are good in DesignMerchant Navy — For those who want to travel worldwideHigher Studies — For those who want to specialize do M.Tech/MSSales & Marketing Machines/Software — For those good in salesOwn Business/Startups — for those with extra bonesConstruction/Fabrication — For those with Mechanical skillsTeaching — For those who love teachingMachine Learning/AI — For those with Coding SkillsGovernment Job — For those who want a quick and settled life
No sector is bad. You need to identify your niche, then develop skill in that direction and go for your dream job.
If you do so, you will end up in a job which you love to do and become successful early in life.

Wandering aimlessly and taking up a job which you never liked will destroy you personally and professionally.
It is happening with many students who pass out from Engineering collages in India.
If you are a fresh Mechanical engineer and need guidance, you can whatsapp me: +91 9798404042, Email: gijo@gijokv.com, gijokv2279@gmail.com. I will try my best to guide you in the best possible manner.
I also travel to different places and make videos. It gives me immense satisfaction when I write about places and people that are not known in the internet.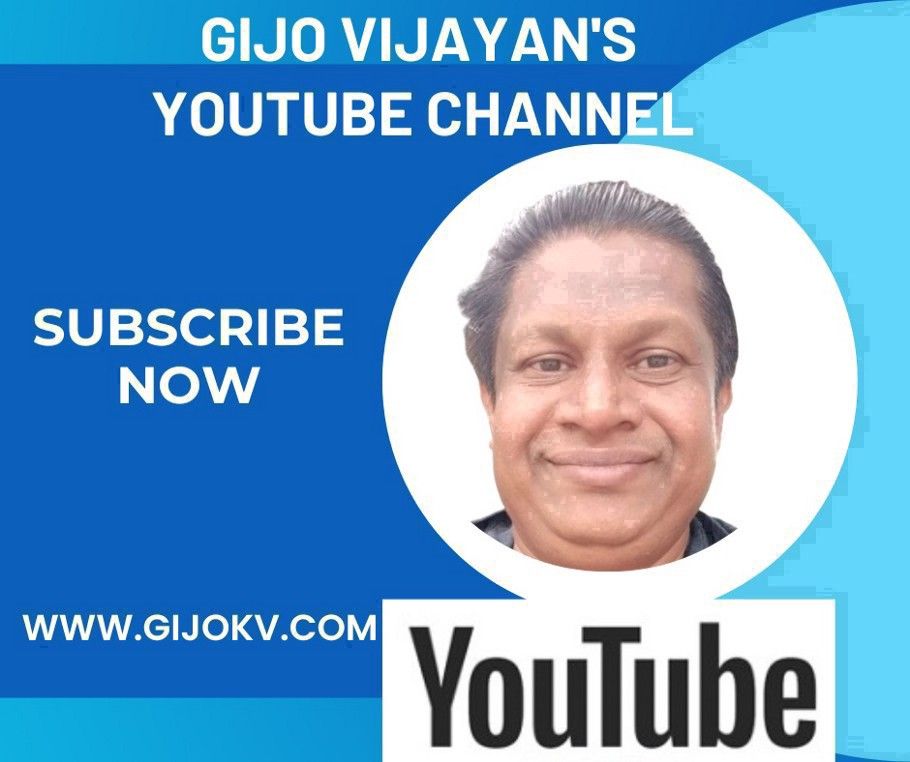 Subscribe to my Youtube Channel:
My blog acts like a missile to boost your business.
You can also share the blog links in social media so that people will come to know what products and services you offer and it will eventually turn into sales in the long run.
If you are interested to boost your business, You can contact me.
Given below are my social media contacts and links. Whenever I write a blog, I share the same in all Social media. I am connected with more than 33000 people in Linkedin alone.
If you are interested to boost your business, I can do it by writing blogs and sharing the same in social media. To know more, Whatsapp: +91 9798404042, Email: gijo@gijokv.com, gijokv2279@gmail.com
I am located at Kothamangalam Town, Eranakulam District, Kerala, India.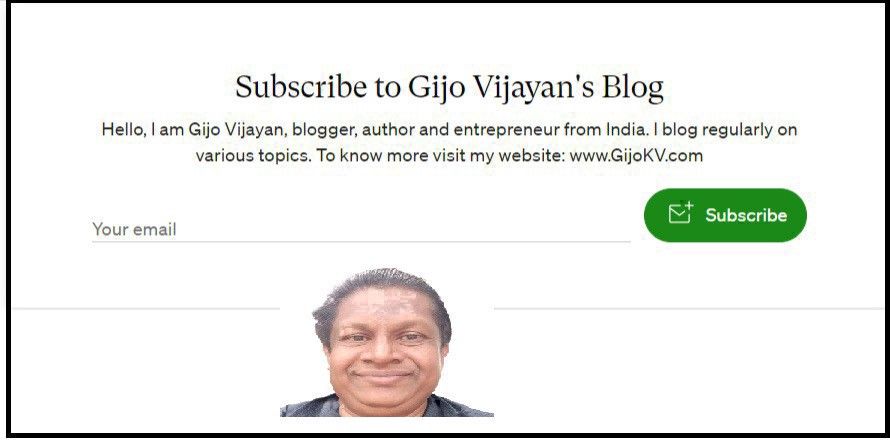 Click here to Subscribe my blog.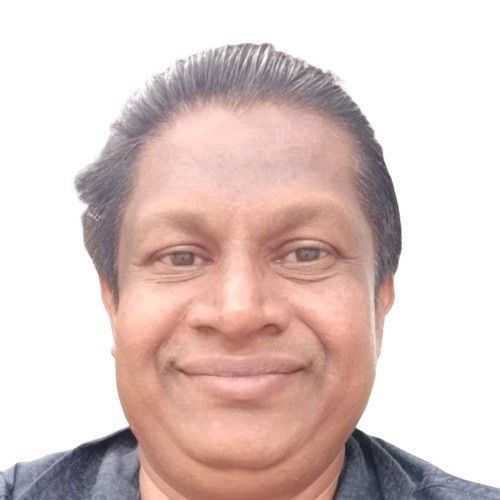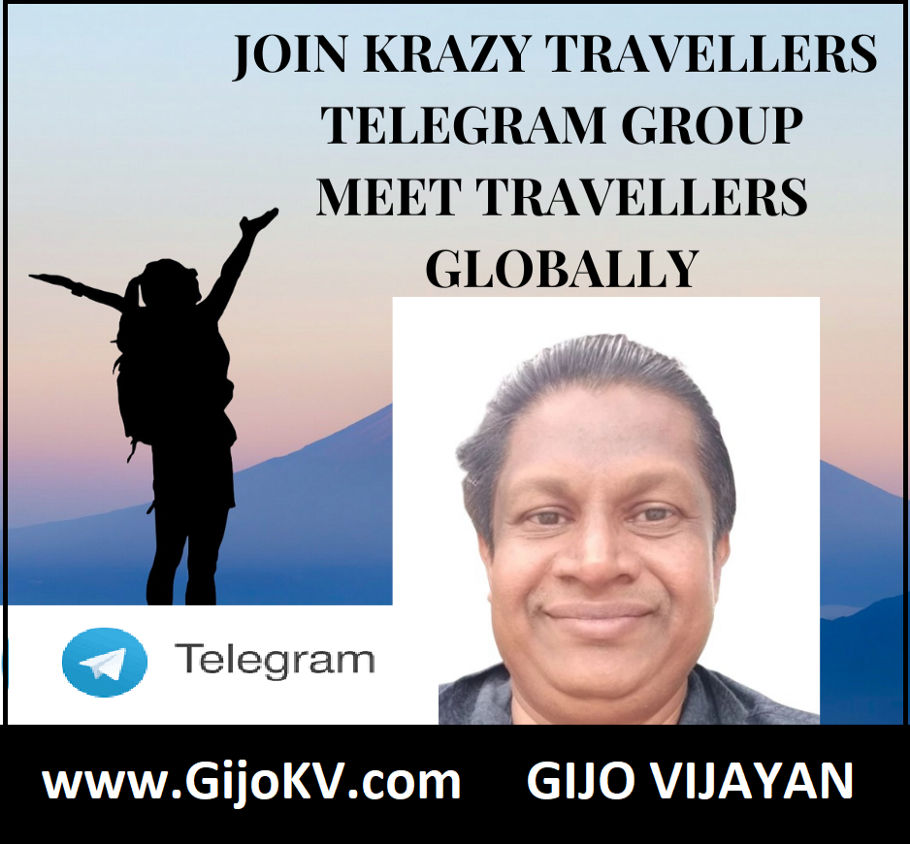 JOIN KRAZY TRAVELLERS — TELEGRAM GROUP:https://t.me/+Fi2roXH1h4kyMWRlCollaborate with Travellers globally.For details, email: gijo@gijokv.comWhatsapp: Gijo Vijayan (+91 9798404042)Kerala, India
Warm Regards
GIJO VIJAYANBlogger, Author, EntrepreneurKothamangalamKerala, IndiaWhatsapp: +91 9798404042WWW.GIJOKV.COM
My Social Media Links:
FacebookFacebook PageTwitterLinkedinInstagramLinktreeYoutube ChannelQUORATelegram ChannelLinkedin GroupE-BOOK StoreAmazon Author PageReddit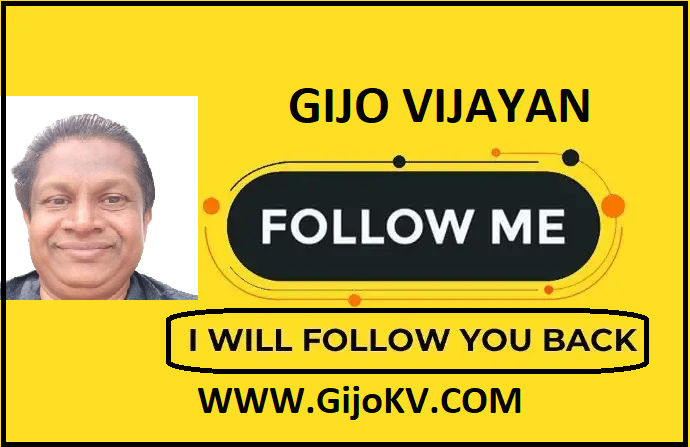 #mechanical #fresher #jobs #pipingdesign #oilandgas #power #career #resume #cv #salary #skill #skilldevelopment #startup #ownbusiness #life #freedom #PIPING
---
I am Gijo Vijayan, blogger author and entrepreneur from India. I am also an affiliate marketer. To know more visit, www.GijoKV.Com. Whatsapp: +91 9798404042.
--- ---
Related Articles