What Will Matter in the Future of Cannabis Branding?
BR Brands' Director of Strategic Operations, Ben Slome, talks about elevating brand communication and the importance of product consistency.
It's a pivotal time for cannabis in America. From text-based delivery services, to terpene-specific solvents sold with stunningly branded vaping devices, new products and services emerge on a constant basis. As cannabis continues to be legalized across America and the stigma around it lifts, the way it fits into our cultural landscape will also evolve. There's no denying that the potential for new cannabis-related brands and products is unbounded.
With this in mind, we caught up with Ben Slome—an industry insider and the Director of Strategic Operations for BR Brands, a consumer packaged goods platform within the global legal cannabis sector. We siezed the opportunity to ask what the future of cannabis has in store, how branding fits in, and what cannabis brands should focus on moving forward.
Below, we've distilled his insights into four major takeaways.
1. Focus on consistency and efficacy.
When you open up a bottle of wine, you can count on having nearly the same experience every time. The same cannot yet be said for products within the cannabis space. Successful cannabis brands should be focused on determining efficacy of formulas, then ensuring each product consistently delivers that same experience.
Slome: "The future is about really understanding what, how and why the consumer wants to use cannabinoids — then, being able to deliver high-quality, consistent products. For BR Brands and every one of our companies, we want to consistently provide the highest quality experience, fulfilling our brand promises and meeting the consumers' demands."
See more on Instagram.
Understand that it may take years of research, experimentation and subtle tweaking to get the formula for a consistent, efficient product just right. When it came to determining the THC content in BR Brands' cannabis-infused beverage company, Rebel Coast, Slome shares that it's an evolving discussion. They started heavier than other THC spirits, as they were shooting for a truly "perceivable experience."
Slome: "From a THC-content perspective, we're a little heavier than other brands. Some key competitors have 2.5mg, whereas Rebel Coast has 10mg. We're playing around with that, seeing what the market likes.
Two common complaints about cannabis-infused beverages are that 1) consumers can't "feel" the effects and 2) there's a real bitterness to them. We wanted to introduce a product where the THC is as unnoticeable as possible from a taste perspective, but with really perceivable effects."
2. Elevate both the product & the communication around it.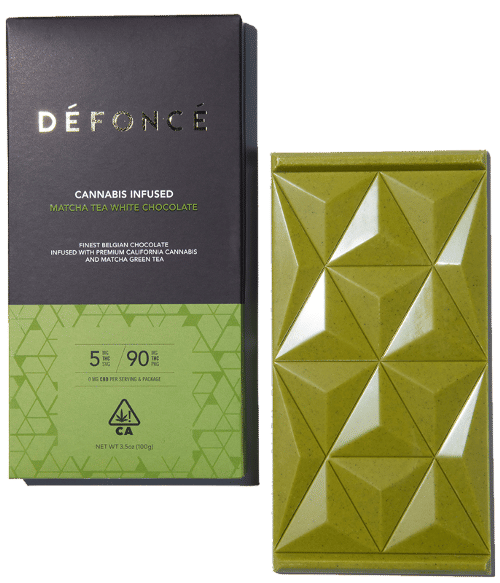 Défoncé is a cannabis-infused brand that features incredibly sleek branding with a modern feel and luxe vibe. It's a prime example of sophisticated branding within the cannabis space—something Slome thinks will differentiate successful cannabis companies in years to come.
Slome: "Défoncé displays the level of sophistication that the cannabis space needs in order to find its way into mainstream consumer mindset.
710 Labs is another brand I hold in high regard. An incredible combination of unparalleled products, branding and messaging that speaks to a company far beyond the maturity that they are.
They punch way above their weight class in understanding what their consumers care about and how to speak to them. They're constantly innovating on not just product but in the way that they deliver it — and I think that's exemplary of cannabis businesses to come."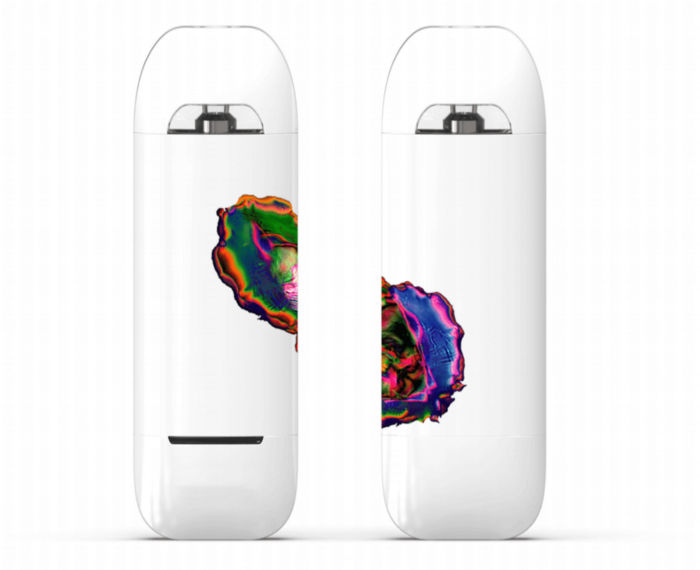 Beyond looking the part from a branding perspective, companies like 710 Labs have innovated in the way users interact with their brand. Boasting a private Instagram with nearly 300k followers and a minimalist site that prompts hopeful consumers to leave their number for "new drop" texts, their product experience is unlike any other.
They build real hype around the cleanest, most innovative ways to consume cannabis—like pens that deliver a dab of live resin extract.
3. Know when to enlist experts.
We worked with Slome's team on the branding for pet CBD brand, Mary's Tails.
When considering how to take your cannabis brand to the next level, you might want to bring in creative industry experts to offer a fresh perspective. One of the benefits of hiring a creative agency vs. handling creative in-house is an unbiased view of your brand in relation to the competition.
Slome: "Having somebody come in to help you see things in a different light only makes for a more well-rounded and stronger story. In the beginning we were doing a lot of our branding in house, but as the businesses grew, we understood the need in bringing in very specific expertise. Two of our executives on the creative side are former Condé Nast and Procter & Gamble creative and PR execs. They bring a wealth of knowledge, understanding both how to do it themselves and when to enlist external help — like Any Studios.
Working with an agency, you get to spend so much time thinking about the story and image, which is so important in defining how a company speaks to consumers. It's really the differentiator; it takes a product from a black box to something that means something to people."
4. Understand why consumers are turning to cannabinoids.
When you begin to understand the spectrum of cannabis and the range of effects it can produce—in the realms of both healing and recreation—you'll understand why consumers are turning to cannabis products more and more. In turn, you'll be able to appeal to their specific wants and needs.
THC products are becoming increasingly popular as a way for consumers to enjoy social experiences, without the hangover and other unpleasant side-effects of alcohol. Rather than a night of sloppy conversations or muddled memories, THC drinks can truly enhance an experience, lending a more gentle effect that's far easier on your body and mind.
Leaning into the concept of enhancing specific experiences, Rebel Coast is gearing up to release a line of shots with different novel cannabinoids meant for specific ends: energy, sleep, detox, relax.
Slome: "Other than CBD and THC, there's CBN, THCV, CBG… all of our companies are focused on pushing the envelope when it comes to the contents of our products.We hope everybody will see that there are so many more avenues to explore within the cannabis space.
Right now I think everyone is trying to focus on what has worked—trying to make little tweaks—but at BR Brands, we're more so trying to make big splashes. I'm excited for the new shots, edible form factors & methods of consumption that will continue to elevate the cannabis business beyond what it is today."
With 14 U.S. states giving the green-light for recreational use and more likely to follow, it's been a gold rush for brands to innovate within the evolving legal cannabis space. By focusing on developing consistently efficient products, recognizing the potential in novel cannabinoids, and understanding how cannabis fits into this new landscape, you can consciously guide your cannabis brand forward in this blossoming industry.
---
--- ---
Related Articles