Women in Media Face a Long Journey to Reach Equality
Women's depiction in the media has improved to a degree, although much remains to be done. Stereotypes continue to abound on both sides of the camera.
Heartwarming photos still hide a harsh truth of women's roles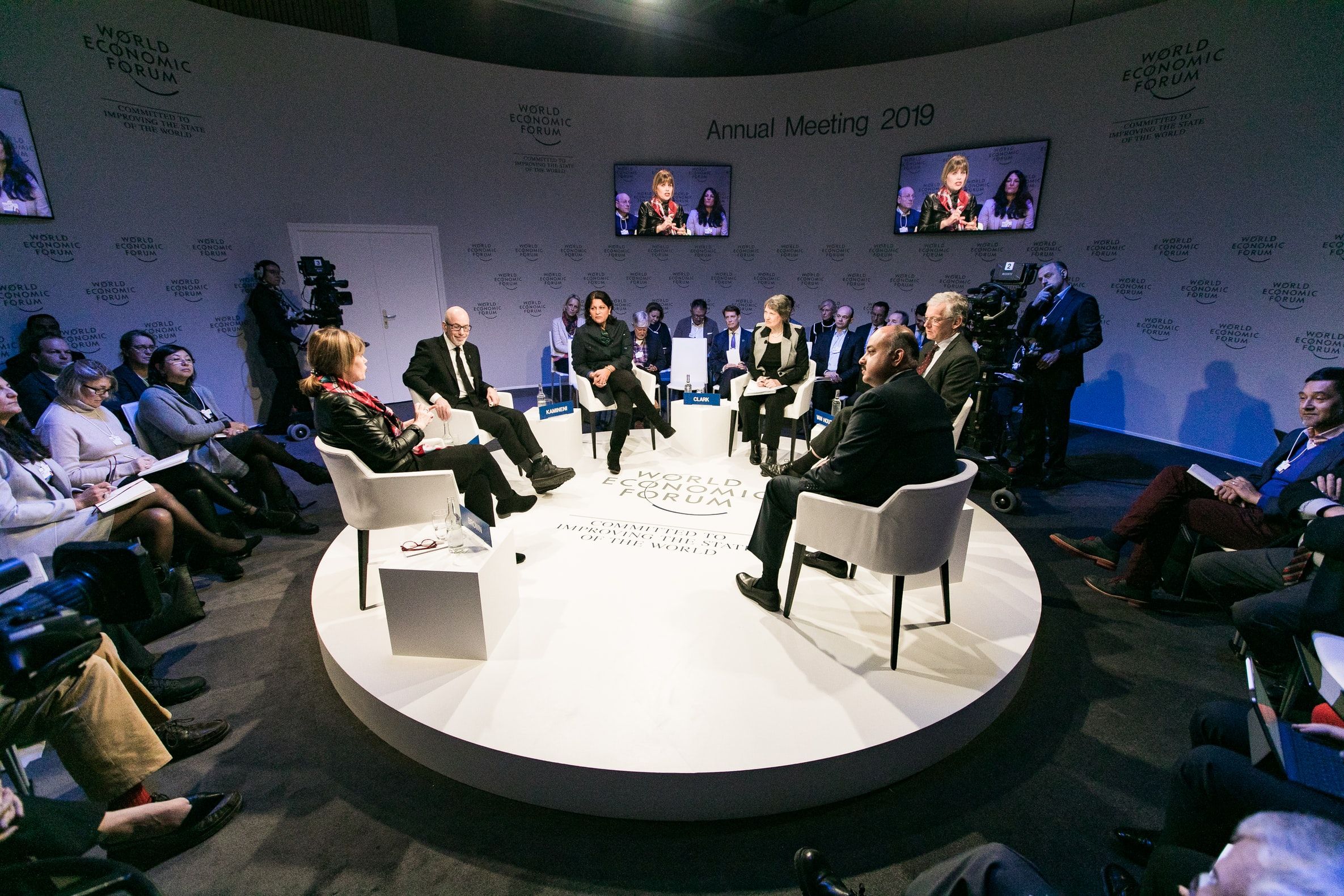 Women's depiction in the media has improved to a degree, although much remains to be done. Stereotypes are still the order of the day.
"Representation has gotten slightly better in recent years," said Kavita Chintapalli. "Yet, for the most part, women characters are white, cis-gendered, straight, and their main purpose is to be a supporting character to their husbands, fathers and other men."
Harvard Business Review looked deeper into the issue in its article, "Tackling the Underrepresentation of Women in Media."
"We need people working behind the scenes who can relate to women's stories and tell them accurately," said Chintapalli, a freelance social media manager. "If women are career-oriented or politicians, they're portrayed as shrill and cold. Whereas men in their shoes are strong."
To Pooja Pande, feminist representation in the media is the big question.
A writer passionate about intersectional feminism, she heads strategy at Chambal Media, home to Khabar Lahariya, India's grassroots, feminist news network. The team received the International Women's Media Foundation Courage in Journalism Award in 2021.
In a Sayfty chat, Pande and Chintapalli talked about feminist representation in media.
"Speaking from our rural grassroots experience, we owe the long-standing representation of rural Indian women to government policy initiatives," Pande said. "Silhouetted ghoonghats — or head coverings — stand next to gas cylinders, tractors and such.
"When the world is digital, the woman's has changed from making papads and pickles to smartphone running and scrolling," she said. "These pictures are as heartwarming as they are from the truth. In fact, they hide reality."
Act As You Speak
Pande contends that women "need to stop talking about passing the mic and actually do it."
That's all the more reason why feminist media is important.
"The pandemic and its ongoing aftermath in terms of further regression and inequality worldwide is, if anything, screaming at us that this is even more important now," Pande said.
She cited the World Economic Forum's Global Gender Gap Report 2021 that shows India slipped 28 places to rank 140th among 156 countries, becoming the third-worst performer in South Asia.
"What's even more urgent is that we need to really mean being 'feminist' in feminist media — communities and identities historically, socio-culturally, economically, traditionally — at the peripheries of the system," Pande said. "That's away from the power center.
"Feminist media is important because young girls and women need to see the possibilities and be inspired," she said, looking at science, technology, engineering and mathematics. "They can have STEM careers, raise families, be strong and be vulnerable."
Pande emphasized the importance of seeing people on screen that look like themselves.
"A good example was during the Olympics and the difference in reporting for the Indian husband-wife archery competitors," Pande said. "Women also need equal time behind the camera as in front of it."
Wardrobe Discrepancies
Women in the media face gender inequality first due to lower pay. That hardly makes up for the extra cost of constant wardrobe purchases because they dare not be caught wearing repeat outfits, which men get away with every single day.
"There is great emphasis on what women news anchors look like and how they're dressed," Chintapalli said.
According to the Sixth Global Media Monitoring Project, news stories are as unlikely to clearly challenge gender stereotypes today as they were 15 years ago.
"Why is this?" Pande asked. "We suspect two reasons. Who's watching the media? Who's creating the media? It's an audience question."
According to the Global System for Mobile Communications Mobile Gender Gap Report 2020, women in India are 28 percent less likely than men to own a mobile phone. They are also 56 percent less likely than men to use the internet.
"We are living in a country that has the largest mobile gender gaps in the world," Pande said. "It's about access. Why would those benefiting from the patriarchy want to consume content about the challenges and struggles of those the system oppresses?"
The GMM report also found that women were less likely to be quoted as experts or commentators. News websites — 23 percent — and newspapers — 24 percent — had the lowest percentage of experts in the news who are women.
"This is what has been key to Khabar Lahariya's power as revolutionary news and content creators," Pande said. "The powerless, unrepresented and underrepresented create the content. They write, document, record, produce, edit, share and make it go viral."
A Cause for All
Media outlets can commit to actions to increase women's representation.
"Not just women, but we need an intersectional feminist approach," Pande said. "It's not just gender for Khabar Lahariya. It's caste, class, income, geography and language.
"We need to go beyond representation," she said. "This means investing in women so that they can tell their stories and stories of other women and marginalized identities."
Pande sees this as only the first episode.
"Next to that is to invest in women along with communities who show their stories and tell their stories," she said.
Action needs to include women of all classes and types.
"Intersectionality is so important," Chintapalli said. "We can't forget that these issues affect, globally women of color, LGBTQ women, poor women and disabled women to a higher degree. No one wants hires who just tick off a box.
"Keep intersectionality in mind so we don't have a monolith of like-minded women with similar backgrounds," she said. "We have to represent the full spectrum of experiences."
Despite the negatives, Chintapalli has hope.
"There are more calls for equal representation in every avenue of the media," she said. "That pressure should move things in the right direction."
In a similar vein, Pande noted that after a decade of stagnation, women's visibility as reporters increased by three percentage points overall across print and broadcast news.
"We've got skin in the game, so we gotta do more of this," she said. "This is how change feels close.
"Our audience and our creators are from the hot-blooded rural demographic," Pande said. "We need to take them to empowered spaces. We're also into training with an eye on digital storytelling that means something."
About The Author
Jim Katzaman is a manager at Largo Financial Services and worked in public affairs for the Air Force and federal government. You can connect with him on Twitter, Facebook and LinkedIn.
---
Created by
James L Katzaman
Jim Katzaman is a charter member of the Tealfeed Creators' program, focusing on marketing and its benefits for companies and consumers. Connect with him on Twitter, Facebook and LinkedIn as well as subscribing here on Tealfeed.
--- ---
Related Articles