The Wonders of A/B Testing
A/B Testing is a User Experience research methodology used to compare two assets.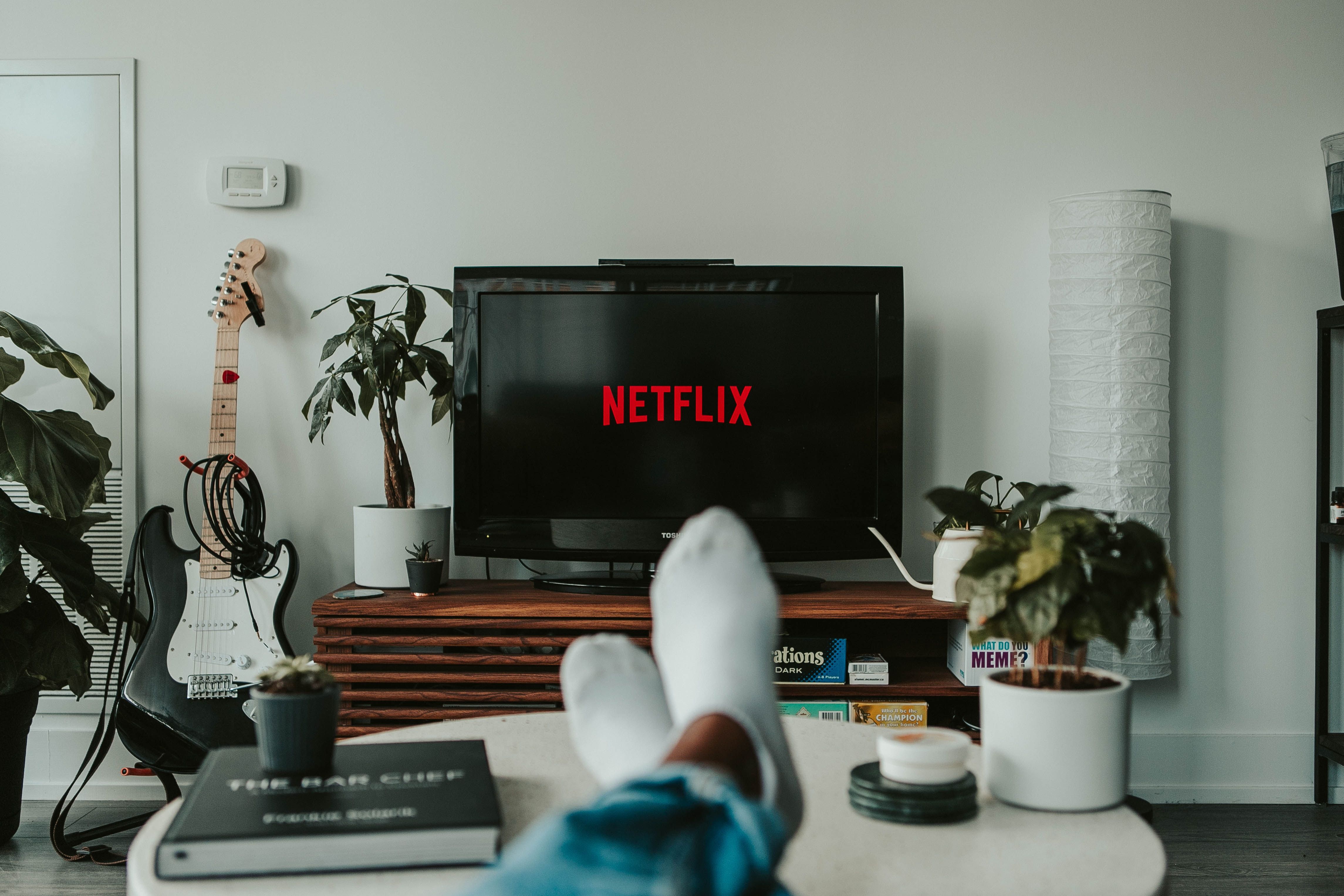 It is a Friday night. After all the hard work you did during your weekdays, you just need to lay back on your couch and binge through a show on Netflix. You hover over to sign up for a new account and are pleased to see that Netflix is offering a free month. As a reflex, you instantly fill up the details to get yourself up and running, saving some hard-earned at the same time. But why does Netflix burn a hole in their pocket just to let you enjoy their content?
Well, it is a simple law of social psychology called The Reciprocity Principle. It states that people tend to respond to a positive action with another positive action. But why does Netflix apply the Reciprocity Principle?
In its early days, the streaming giant used to show sneak peeks of its content on its sign-up page. But it failed to buy-in customers. So, Netflix applied the method of A/B Testing. On the one hand, they showed people sneak peeks of the content available, but on the other hand, they allowed people to browse and watch the complete content directory for a trial period of one month.
The customer-base was driven by the idea of being able to experience the complete service for a short duration and around 80% conversion rate was seen by implementing this idea of letting people browse the extensive catalog.
A lot of the UX ideas we have are A/B tested, so we can understand what effect they have on member acquisition or satisfaction around the world.
The results of those experiments help keep us focused on the most important things to work on.
At the end of the day, we believe A/B testing yields the most reliable information for us to understand what people want out of our service.
- Naven Iyengar, Lead Product Designer at Netflix
What is A/B Testing?
A/B Testing is a User Experience research methodology that is used to compare two versions of a marketing asset. It is based on a simple concept of choosing between two variations of the same thing.
The simplest examples of A/B Testing are Instagram and Twitter Polls.
Ahead of releasing one of this year's most highly anticipated rap albums, rapper Lil Uzi Vert decided to sidestep the record label and do his own thing for one of the most important elements of an album release — the artwork. He used this preemptive testing method using his organic social media traffic.
Uzi used Twitter's polling feature to decide between three cover arts from his upcoming album: Eternal Atake.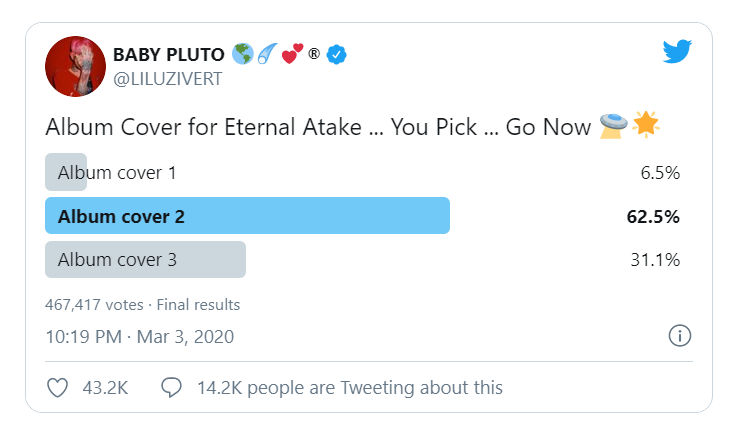 This is an example of pure instinct and disruption from this digitally native 25-year-old rapper. He's not a professional digital marketer, but he has the intuition to understand the importance of data-driven creativity, and how to use the tools at his disposal to collect organic testing data.
A/B Testing and trial and error go hand-in-hand, as they are both required to get the job done. When you execute an A/B split testing campaign there is no way of knowing what changes will lead to a very high increase in the conversion rate. You have to make a guess and focus on specific variables. However, via the process of trial and error, you'll eventually target a variable that will increase the conversion rate favorably.
The story continues…
You are ready to binge! With a bucket of popcorn next to you and a sweet deal on your new Netflix account, you scroll through hundreds of shows and movies. You stumble upon a show that you find interesting. While reading the description, you see that a short teaser plays at the side. It is distracting and irritating, but it grabs your attention. After you finished watching it, you are completely hooked to the idea behind the show and you click to watch it.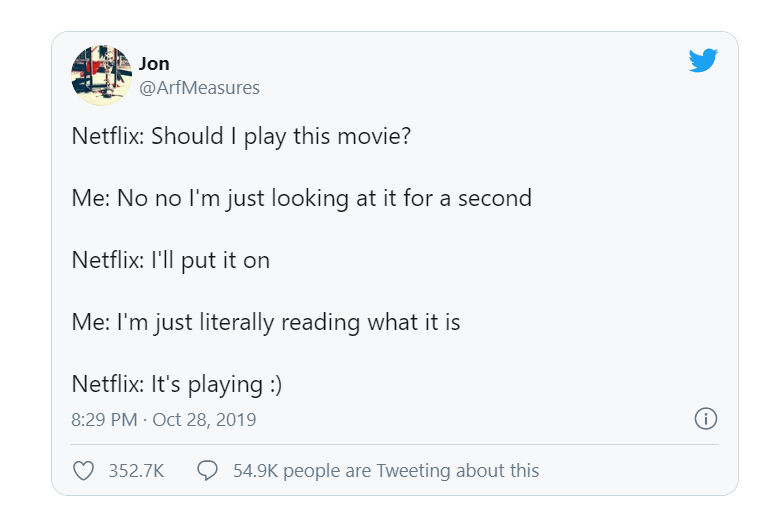 Why does Netflix want you to see these short teasers?
The answer is Idleness Aversion. Recent studies in customer experience have uncovered this principle and it states that people tend to be happy when they're busy, even if they're forced to be busy. And to keep people busy, animations and visuals are ideal.
Netflix applies Idleness Aversion in an interesting way. Their experience forces you to watch trailers that auto-play when you dwell on the title.
This feature was A/B tested at the company before it showed up on our TV screens, and the results were somewhat mixed. While 56% of the people find this feature distracting and sudden, 75% of people clicked to watch the show after watching these auto-playing teasers.
The Bottom Line
A/B testing is extensive, sometimes prolonged, but by using it one can achieve high levels of conversion and satisfaction rates. It just requires a clear goal and the correct variables.
The biggest benefit of A/B testing is that it is not limited by scale. Whether it is big UX decisions at a media-services company or choosing between two pictures to post on Instagram, this pre-emptive technique has an equal amount of potential upside.
Originally published on Medium at https://medium.com/gdg-vit/the-wonders-of-a-b-testing-43e3cb0748b4.
---
--- ---
Related Articles