How To Be Worth Your Weight In Gold
You don't have to lose weight to have amazing adventures in sport. This is an inspirational article to help readers find their inner hero.
---
Sean McBride
2 years ago
|
11 min read
---
You don't have to lose weight to be amazing.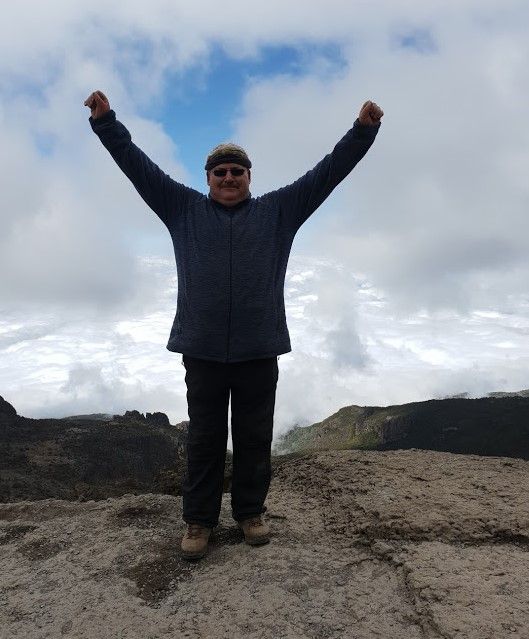 I looked across at the summit of Everest glowing in the newly risen sun and caught my breath. From my vantage point, just over 6,000 meters above sea level, high on the Mera Glacier, I was seeing the world as only gods and elite mountaineers tend to see it.
I am neither God nor an elite mountaineer. In fact, I am quite overweight. But I have long since learned that the realms of adventure and incredible achievement are there for anyone regardless of your weight, but you have to know how to carry yourself into them.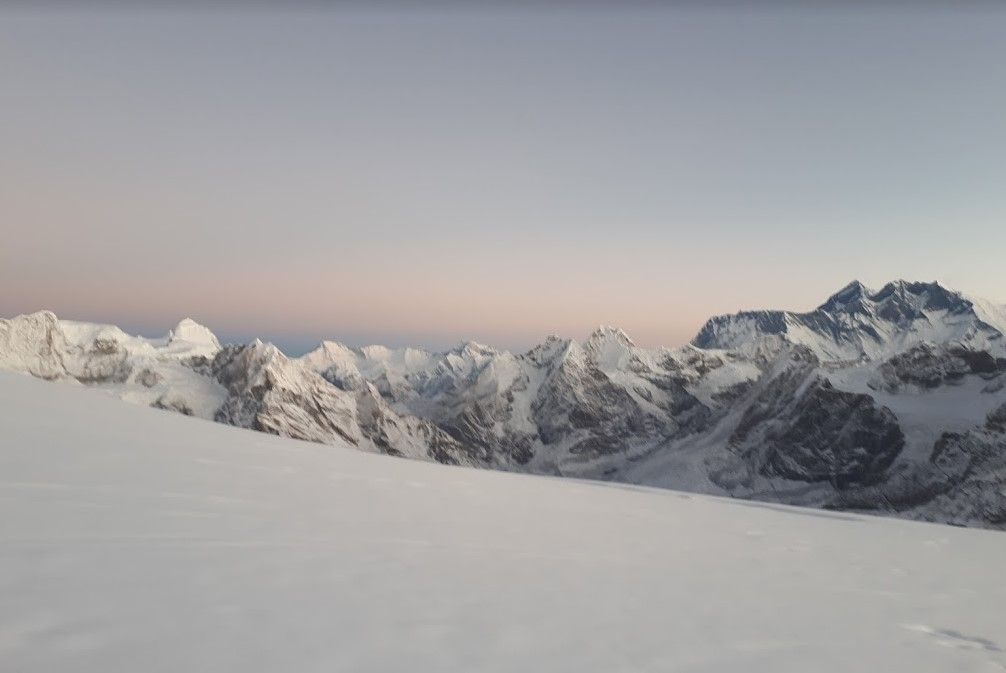 Body Mass Index (BMI)
My Body Mass Index (BMI) has been in the obese category for the past 20 years. I've tried every weight loss plan on the planet, resolved to change my life every January 1st, and obsessed over everything I've put in my mouth for years. The only lasting loss seemed to be my happiness.
Amazing at Any Weight
I'd often thought about the person I'd become once that excess weight was gone. Confident, sexy, fit, healthy, and jogging through life. Yet it seemed like an impossible dream because I kept trying to lose the weight but never managed. Somehow, though, I realized that I can run that marathon, swim across the sea, or climb in the mountains. I don't have to lose weight to be that person. I'd been that person all along and just didn't realize it.
The power of that realization was incredible and lead me into adventures and achievements I had never thought possible. I've listed some of the high points in that journey below. Everything on that list was achieved whilst my BMI has been between 37 and 40 (well within the obese range for an adult male).
Summited 54 Munros (Scottish mountains over 3,000 feet)
Completed three trips to the Himalayas reaching Everest Base Camp and a height of 6,140 meters on Mera Peak
Reached Stella Point (5,685 meters) on Kilimanjaro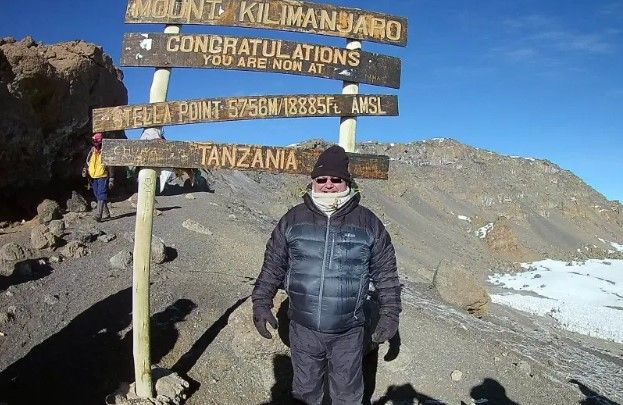 Reached the highest point in North Africa. Summit of Mount Toubkal (4,167 meters) in the Atlas Mountains
Completed the Trossachs Plod, 31 miles cross-country in Scotland in 14 hours
Completed the Great Glencoe Challenge (26.2 miles across rough terrain from Glencoe to Fort William in Scotland) twice in under 12 hours (11:22 and 11:52)
Completed a cumulative channel swim over 12 weeks in a swimming pool three times (max distance swam 1.75 miles in one swim)
Swum a mile in the open water in the Mersey in Liverpool, UK
Jog Scotland Jog Leader for two years, completed the Great Scottish Run Half Marathon twice and the Men's Health 10k four times.
You don't have to put the achievement of your dreams off until the weight comes off. My story is evidence of that and, by telling it, I am going to use it as a framework of practical tips to help anyone who wants to follow a similar path.
How the Tortoise Won That Race
If I asked you which is faster, a hare or a tortoise, you'd probably laugh and think it was a trick question right? For sure, you'd know the answer. But did you know that, on average, tortoises outlive hares by a factor of about 20 times the lifespan? Perhaps there's a lot to be said for taking your time and moving at your own pace.
We all know the story of The Tortoise and the Hare. The slowest of the animals takes on the fastest in a race. As the arrogant hare takes a nap close to the finish line, the lowly tortoise plods past and wins the race.
Very often in my experience, the proverbial hare is all you think of when looking into a mountain climb, a run, or a swim. All too often, I feel very like the tortoise. The fact is however, you can be the tortoise and still reach the summit or cross the finish line. It takes a sense of adventure and some humility to accept your physical limits and work within them.
Perceived Marathon
Let's look at the London Marathon as an example. I was ecstatic when I got the letter in 2019 telling me that I had got through the ballot to run in the 2020 London Marathon.
I eagerly started watching videos on YouTube to see everybody's stories of the previous runs. My screen was full of pictures of athletes and advice on how to run a sub-three-hour marathon.
The London Marathon, as depicted in those videos, was for people who were nothing like me doing something which would be impossible to me.
Real Marathon
If you search beyond the videos, however, the fact is that those who complete the London Marathon before 7 p.m. on race day qualify for a medal. With a start close to 10 a.m. that's almost nine hours to complete the course.
My training runs often have as much, or more, walking than running in them yet they still are on target for a seven-hour marathon. You may feel like the proverbial tortoise watching the videos online but you could finish that marathon within your own capabilities and with time to spare.
Find Your Own Pace
It was on the second day of the Kilimanjaro Trek, as we climbed out of the jungle into the long grass towards the Shira Plateau, that I started to fall behind. I knew that a 30-second burst of pace would take me back to the main group. But my previous experience of endurance events helped me to stay where I was, walking within myself, at a pace I knew I could manage.
Had I pushed to catch the group and struggled to stay with them, my trek would have been over as soon as we reached altitude.
Experiencing the breath-taking views from Stella Point a few days later, on one of the most incredible mornings of my life, cost little more than swallowing a wee bit of pride and finishing 3-5 minutes behind the main group each day of the trek. Having the humility to accept your physical limits and work within them, even if other people seem more physically capable than you, can bring you to some of the most amazing moments of your life. More to the point, high up in the mountains, it can actually save your life.
Slowly, Slowly
The key to maintaining the physical endurance to complete amazing things is to prioritize comfort over speed, work within your physical capabilities, and move slowly. I've seen people race ahead high in the mountains only to be lifted off the mountain hours later or the next morning suffering from Acute Mountain Sickness (AMS). In the meantime, those of us plodding along at the back get to reach our goals.
At altitude, you may have to stop for a rest and a breath after every single step. The longest mile I have ever covered in my life was the mile from the Mera La to High Camp, a climb of 500 vertical meters on the Mera Glacier and it took five hours. A general rule of thumb for ascending at a high altitude is that it takes around one hour to cover 100 vertical meters.
Head Above Water
Almost immediately after the start of the Open Water Swimathon 2017, I found myself the last swimmer by a good distance. By the time I reached the first safety boat, they were asking if I was OK. Same as I completed the first of three 500 meter laps of the open water swimming area of the Liverpool Water Sports Centre on the banks of the River Mersey.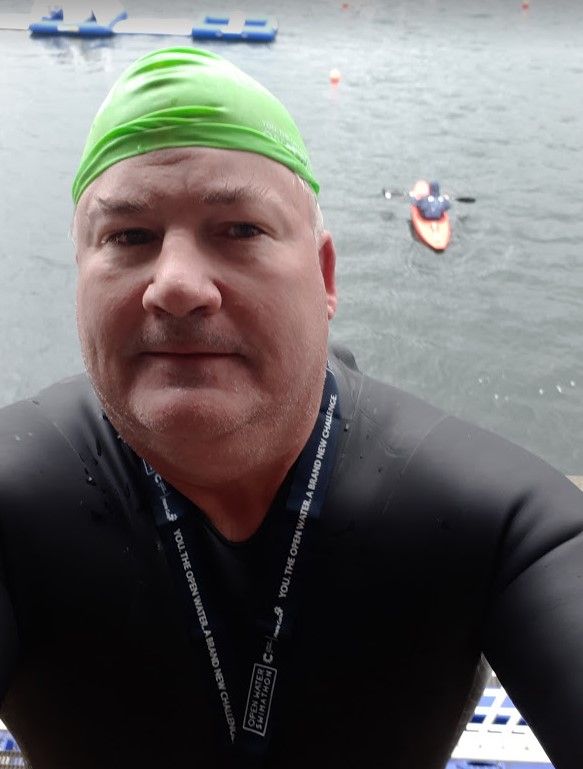 The fact was that, where most of the swimmers were cutting slickly through the water swimming front crawl, I was swimming head-up breaststroke. Some people told me afterward that the reason there was concern shown for me was that the stroke I was using is generally used when swimmers either tire or get into trouble.
I had decided to swim breaststroke because I knew I could cover a distance with it. My front crawl was clumsy and no way I'd have completed 1,500 meters with it. In the end, slow as I was, I finished the course, got my medal, and was proud as punch.
Slow and Steady
Walk every time you have to on a run and you'll complete a marathon. Slow down high on a mountain to save vital oxygen and you can reach the summit. Swim whatever stroke you're comfortable with on an open water swim and you'll cross the finish.
We may move slow and steady like a tortoise but we can still venture into the realm of the hare and finish the race. Whether the hare falls asleep and we win or not doesn't really matter that much. It's the taking part, as they say, that counts after all.
The Dream of Everest Base Camp
When you've seen a place in your dreams, and 100 times on YouTube, it's truly special to then see it in front of you. Indeed few things compare to the realization of a dream.
Kumar, my guide, was concerned so he stopped me and reminded me to be careful, that we were walking on ice. In fact, we were walking on thousands of tons of ice that formed the spectacular Khumbu Icefall spilling down from the foot of Everest.
But I'd just seen Everest Base Camp in front of me. I was walking on air.
I finally caught up with the main group who'd been out of sight ahead of me all day and stood beside a stone with the words Everest Base Camp 2016 painted on it. One of the guys, I think his name was David, took the picture I'd been dreaming of for the past two years.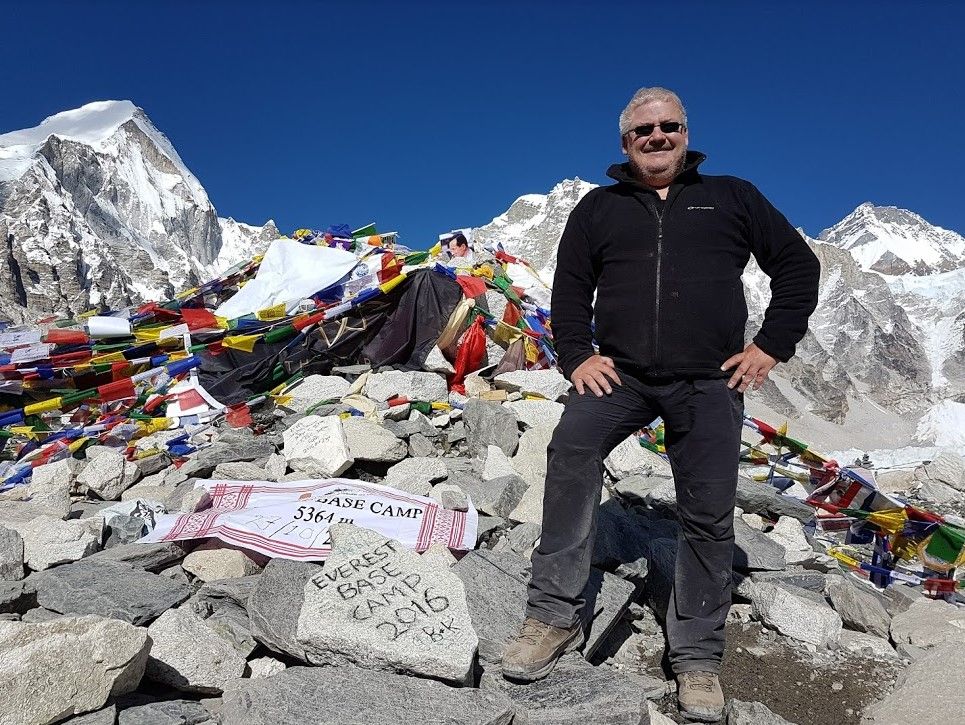 Despite the fact I couldn't keep pace with the group, I'd earned their respect. I may have reached the base camp after they did but the magic of reaching it was just as special. You see when you're overweight and don't look the part, you have to find the mindset to compensate, that knows you can still do it.
Dare To Dream
It may be the case that you feel your dreams are just that — fantasies that entice you when you're sleeping or just not paying attention to anything in particular. The realist in you tells you that reality is something less. More within your grasp. Safer.
If that is the case then I'd like you to try something just for one minute. Picture that realist as an overprotective friend. Someone who loves you and wants to protect you but doesn't really know you. Imagine the things you might consider doing if they weren't trying to keep you safe. Who would you be? Where would you go? What would you achieve?
Welcome to a dream you just might realize!
I believe that life is something so much richer when our dreams are chased. Take the risks, experience the pain and disappointment along the way and, for sure, you will find moments of true joy.
The Mantra Of Self Belief
A few years after I'd gone to Everest Base Camp, I came across a mantra that helped me keep believing in myself. High up on Kilimanjaro as we approached the summit, our lead guide, Abraham, kept repeating the words, "Yes you can!"
Those words became a mantra that answered every moment of doubt. Though I found myself again behind the main group on summit night, those words sung out in my heart and mind every time I wanted to stop. A few years previous I'd have never have thought like this.
I've not always believed that I could climb in the high mountains, run marathons or swim in open water. That fact alone held me back for years. Having had many dreams of adventure, I had to gather the resources that I did have. Book the holidays, raise the money, tell people what I was planning. Slowly but surely I started to realize that I might just do this.
Then I'd start to train and the doubts would rise all over again. Every bad training session, every injury would drive me back to the embrace of my overprotective self. That side of my thinking was ever-present, waiting for me to see the error of my newfound ways. Time and again I had to recover and rebel and go back out until I started to feel fit enough to do this.
I always remember the excitement of sitting with my fried breakfast at Edinburgh Airport ready to board a flight to Abu Dhabi and on to Kathmandu. I'd trained with my brother for months in the Scottish Mountains. He'd seen me exhausted and downhearted, stuck with me as I moved at a snail's pace wondering if we'd ever get safe back to the car. I'd lost count of the number of times the whole idea of heading to Everest Base Camp seemed like a bad joke. But somehow, helped by my brother and our training, I'd held onto a belief that I could do this. And then, at last, I did.
Making It Real
When I first met the group of my fellow trekkers at our hotel in Kathmandu my doubts started to return. They were friendly and polite and they tried their best but I could see the surprise on their faces. I could see that I was by far the most overweight person in the group. They were all young and mostly looked fit. Their very appearance suggested that this trip to the mountains was their domain. Not mine. I had to quietly remind myself that I had climbed a lot of mountains, that I had earned the right to be here.
After a spectacular flight into the mountains, we soon set out from the small town of Lukla along the trail to Everest. On that first day, the pace of the group was fast in the mix of excitement and perhaps a subconscious need to establish a pecking order of fitness. I was soon well established at the back of the group. Fortunately, on that trek, there were two others who walked close to my pace so we were never alone.
As our altitude increased and the air grew thinner over the next few days, I learned the hard way that maintaining a slow and steady pace was vital for survival as much as enjoyment. I'd put in a burst of pace just over 4,000 meters to catch up with the main group. Suddenly the mountain began to spin and I almost passed out. By the time we reached our teahouse in Dingboche that afternoon, I was shuffling along, way behind everyone.
It was during the acclimatization climb out of Dingboche the next day that I realized, despite my slow pace, that I'd earned the respect of the group. On one of the many stops, I wearily plodded up to where the group was resting. One of the fitter guys who was always at the front commented that every time he stopped for a rest I always managed to walk in before they set off again. He said I just kept coming, like the Terminator. The nickname stuck with me for the rest of that trip and the one the following year to Mera Peak.
A few days later, past the settlement of Gorakshep with only a few miles of barren rock between me and Everest Base Camp, I finally thought I would have to stop. I was completely exhausted, the main group was out of sight and there was no one around me. Every single step was followed by a stop and several deep breaths.
Suddenly a voice piped up at my shoulder, "Geez! Sean, are you alright?" It was Mel, an Aussie who lived in London, and Kumar, our main guide. Mel was fine walking at my pace and Kumar reassured us we could make it. That was all the encouragement I needed and we were soon looking down on Everest Base Camp from the rocks at the side of the Khumbu Icefall.
Our world has a perception of overweight people. They think we are lazy, irresponsible, and impulsive, that exercise and hard work are beyond us. Yet I know we dream like everyone else. When we put that dream in front of us and push ourselves towards it we can experience exhilaration and joy. Such is the joy of walking in the mountains free from the box they put us in.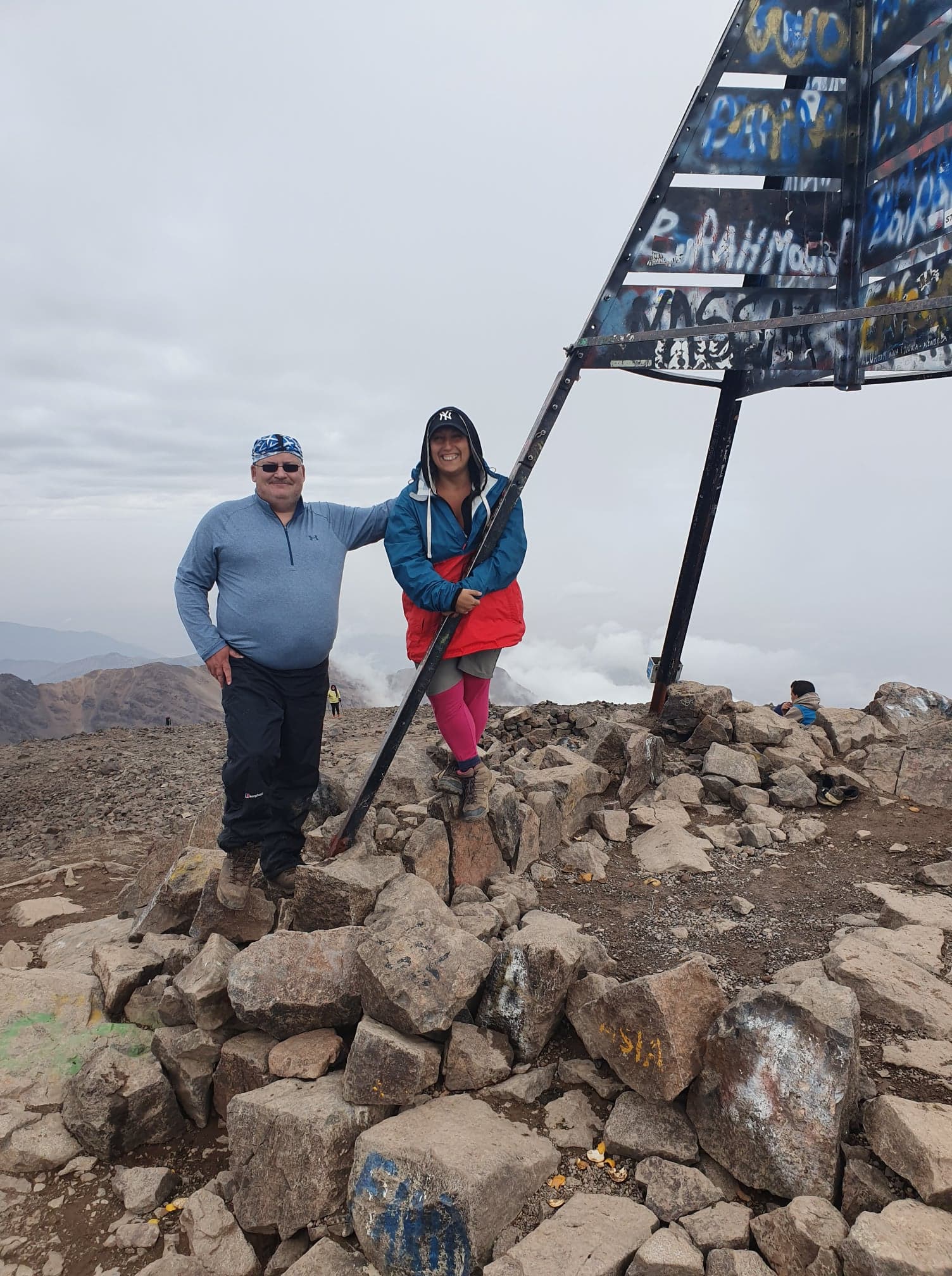 This article was originally published in Better Humans. You can read more of my writing here.
---
I am an Adventure Travel Writer, Frequent Traveller, and Journaler with a mission to inspire others through my writing to get out and live their finest moments.
--- ---
Related Articles