How Writers Can Earn More Without Plagiarizing
A 3 layer rule to make an idea yours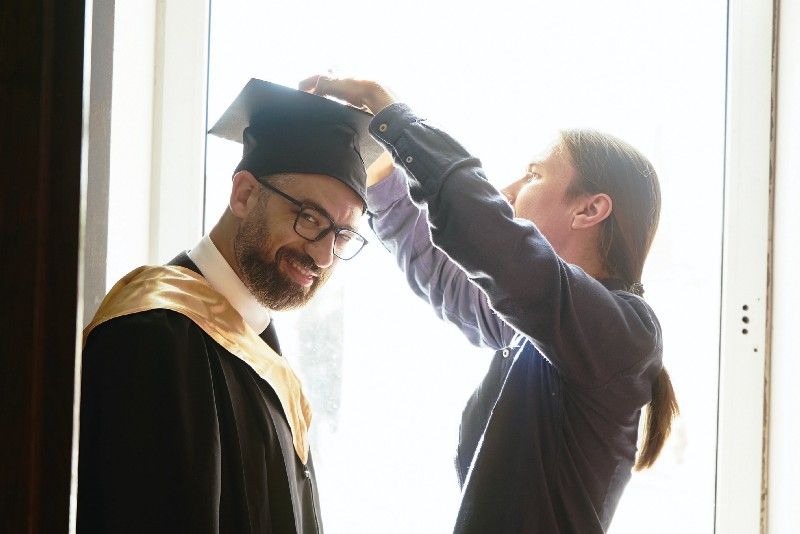 We've all heard a quote that's nearly as famous as the writing itself: "To steal ideas from one person is plagiarism; to steal from many is research."
The quote is routinely attributed to the comedian Steven Wright but it actually appears to originate earlier than that, going back to the 1930s, where it was likely first said by Wilson Mizner.
Over the years, this quote brought astounding success to many writers, perhaps making it easier to survive in the writing career plateau. Each writer followed one pretty paper rule: stealing idea donations.
Luckily, these idea donations help successful writers to write better and earn a handful of money they never thought to earn before. Honestly, you can also follow this "Idea Donation" trick if you suffer through your way of writing viral articles.
The hypocrisy of the idea donations
We all write, don't we? Fighting for ideas ridden under the blanket, pausing a conversation because we're making a sentence equation in your mind. Wait, please… not exactly writing but thinking.
Thank god it doesn't happen to me while I'm driving to the campus. You need not know a thinker is deadly enough while driving!
Anyway, ideas come and go in an instant. Sometimes you are successful in penning it down, and other times you regret your whole life when you miss a good essay topic.
Happens too often!
Unfortunately, the idea isn't always ours to carry out (in the first place). There's always a donor in between. A good one; someone who supports our words. Merely, the agent from whom you steal your ideas and make it sound like it's yours.
Who else is subtly going back into memory lane right now to challenge my point? The universal truth is, we all borrow ideas!
A writer finds it easy to telltale a story that already exists before.
But no reader is a fool. If you don't layer your idea with vanilla and cheese, you'll likely expose your idea's primary donor. And it doesn't have to be that way.
When an idea doesn't come from an idea donor?
Hard question but easy answer…
So actually, growing up, I realized that the more you copy from famous people, the more you are near the uncertainty of exposing yourself.
But sometimes, there are only a few magazines and news coverages that cover specific news. This takes us down to either a) write your story matching the primary source or b) add false information.
For example, when the news of "Jeff Bezos keeps top spot on Forbes wealthiest list while Elon Musk jumps to №2" first spread out, only a few coverages had all the accurate information. Little by little, people started to copy the ideas from the primary sources while delivering their perspectives. No regret in this act!
You always need the primary source to prove your point is true.
Here's what doesn't work:
Most people don't know what it's like to be a reader. Because as we are writers, we always focus on writing.
Shaunta Grimes; author of the "Center of Gravity" says "When you keep writing, you don't know what the reader wants to read."
Well, you can, but . . .
That's the discussion of another time. If you have critical thought blended into your story, then there's a 99% chance people would read it. Or else, capturing the minds of readers isn't easy as it seems.
A reader soon realizes when a story replays the same reel of concept that he read elsewhere. He'd read and soon forget. The story you took 5 hours to write got its value decreased in 5 seconds.
Letting our idea stretch to a mediocre level with less critical thought is risky. Especially when readers are "Thought Gods." People can easily recognize bad writing.
With these tips, you can make an idea sound like your creation:
Exposing leftovers in the original story
Discovering between the lines
New images
Background
For example, When the news of Meghan Markle and Prince William first hit the curb, it turns out that there were many plotholes and breadcrumbs in their story. More and more people were trying to find the truth between the lines, and some were able to define it from different panoramas.
After just a session with Oprah Winfrey, many writers were able to create outstanding headings and stories.
You'll be surprised to know that the last two stories are from our Medium writers. One of the writers,
Tim Denning, laid out his story with a fresh perspective that makes us all crave to read what the story has to say.
Sure, readers are likely to go for your blog if you give them more than just words. Rephrasing and highlighting the same points never work. Readers are more intelligent than writers — remember.
And if you certainly get paid for your stories, you need to add secret sauces in your writing. Treating readers like customers is the only way to guarantee your pace as a successful writer.
Now, grab your sketchpad, pencil, and eraser because I've some great writing tactics to tell you.
3 layer rule to make an idea yours
Let me tell you one thing; poets and songwriters find it easy to contemplate words than normal writers are. And not having a specific writer niche, you'll likely suffer throughout your career.
Talking about me, I suffer a lot in my way of writing. But this 3-layer rule makes it easier for me to write multiple stories in a day. Not only this, but 3 layer rule makes my story look exactly like a refined research article portraying different ideas. And of course, who would love to have stitches in their writing from donors?
I wouldn't.
Disclaimer: so, Level 3 is the most intense level to make your writing look like it's (not) from your perspective without backing up any facts.
---
Growth Writer and Editor.
--- ---
Related Articles