Writing and Marketing Are Close Relatives
All you need to know to write content for marketing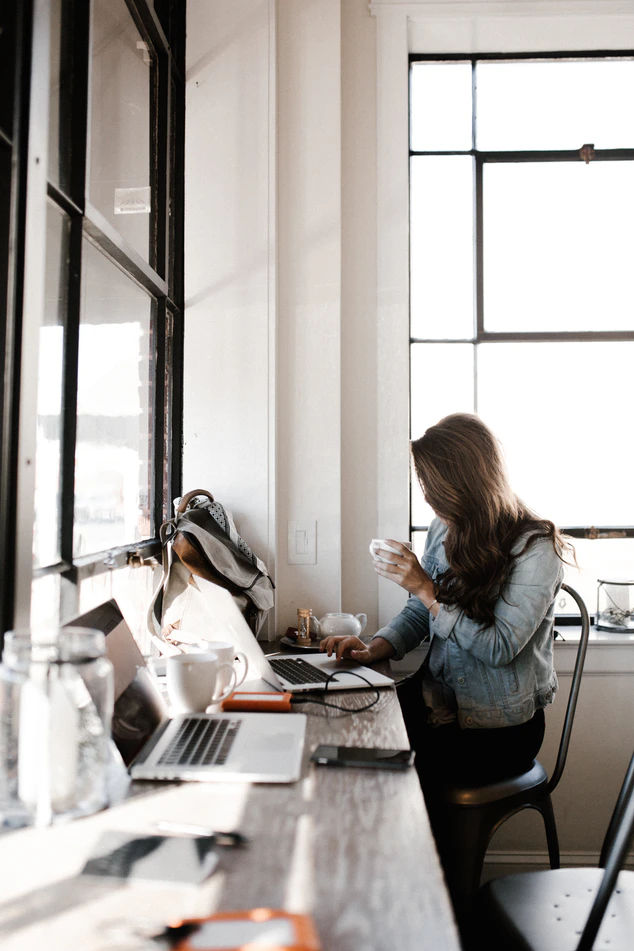 When you create content on the net, you cannot improvise. My first experience in content marketing dates back to 2004 when I started designing an e-sports team site (on " day of defeat" for those who know it). It was a very particular niche because I had to speak about a particular gaming branch.
The first step was to analyze the "market": what did the network say about e-sport game? Little or nothing at all. So I found a void in this niche and decided to fill it. I wrote texts targeted to the collection and my site quickly became a guide for collectors and players.
In extending the concept to the workplace, a content marketing strategy should include:
A Parent site representing the company or the freelance
A Company blog to create thematic content
SEO activities on the site and in the blog
A presence in social media
Brand image personalization operations
Content creation
The term itself says it: content marketing. You can't market content without creating it. But writing and posting content is another job and I see it every day, every time I have to write for my two blogs and create content for social media.
Creating content can be something hard, in my experience, I prefer writing small essays about the moment and introduce the ideas I want to ingest to my readers about the product or concept I want to promote, and that brought me a lot of engagement and shares.
Change
Dare to experiment, because the blog also serves this purpose. We cannot stay anchored in the usual positions, we always have to create something new.
Prompt marketing
Create content for blogs and social media taking advantage of the opportunities offered by the network.
Collaboration
Messages to several hands, interventions in the form of mini-interviews. New blog entries, which in no way means the creation of a multi-author blog, but only the hosting of a blogger.
Free ebooks
Publishing an ebook on your own niche topics should be part of a content marketing strategy. I have found a lot of engagement by publishing free ebooks.
Contention
And here I am not talking about post-controversy polemics or simple attacks without reason. But articles that deal with thorny, taboo subjects, on which there is still a lot of reluctance.
Marketing starts with writing
While copywriting has little in common with creative writing, storytelling certainly has a lot. business marketing is, first of all, telling a story, then knowing all the mechanisms and characteristics of a story.
"You can't sell anything if you can't tell anything" — Beth Comstock
But you can also do blogging storytelling, why not? Conveying a message through an anecdote that obviously corresponds to an actual story can be considered, in my opinion, a form of narrative. In some cases, you notice some sort of micro-narrative, bits of personal stories in the posts, which help bring the reader closer to the blogger.
Beyond storytelling, there is no content marketing without writing. It all starts with filling that blanc page.
Experience in the field is crucial
Every time I decided to start a blog, I knew what to talk about. It was as if my whole experience had needed to look in the blog for an outlet, an escape. Content production requires that experience, otherwise, there is no creation.
"Don't be afraid to get creative and experiment with your marketing." — Mike Volpe
Nothing can be improvised when it comes to online content. Once the concept of content marketing is understood, it is clear that it cannot exist without a direct culture acquired in the field, without this baggage of knowledge that makes the content producer an expert in his niche.
How and when to share
It's easy to think of starting a blog and getting success in writing articles. In the editorial plan, we also need to determine when to publish. One of the key points of blogging is the frequency of posting.
I have to correct one of my blogging mistakes and go back to a rigid editorial schedule that had this number of posts per week and no more. Just like I decided to limit my medium articles to two per week.
On the various infographics that circulate on the net at the most opportune times to post on Facebook, Twitter, Google Plus, etc. we could say a lot. My idea is that this is data that shouldn't be taken literally for two reasons:
These are worldwide statistics and each location has its specific characteristics and perks
Each social segment has its unique readers and by extension its own trends
To figure out when it's best to create content for social media, you need to experiment and test and find the right, indeed optimal, time for those specific segments.
Analyze the results obtained
There is content that works and content that you should give up. NOt so long ago, in my first blog, I created a series of articles devoted to specific topics. About ten articles were planned, but in the eighth, I interrupted the series: almost no comments for three days then, readers started to appear.
The audience on the blog wanted more content and I focused on that. As a result, the number of readers has increased and the discussions on the comments had become more interesting.
Content production requires constant monitoring because the essence of content marketing is to create useful content for the readers and that can serve us the marketers indirectly.
Loosen up a little
It's a concept to keep in mind. I wrote messages — although few in number — deliberately witty, sarcastic, for the sole purpose of amusing, entertaining. But content marketing in general and blogging, in particular, must also aim for pure entertainment.
"If you're a good marketing person, you have to be a little crazy." — Jim Metcalf
We don't always need to be educational, informative, academic, technical. There's also room for a smile, for bright content that distracts, puts you in a good mood, and is more empathetic than others.
Be a pioneer
In blogging, you have to experiment. Every time I did it, I will not lie about it. It and tell you that it went as planned all the time but it almost always did.
"Creativity is intelligence having fun." — Albert Einstein
Creating content is entrepreneurship, in a way, and you're not entrepreneurs if you aren't pioneers inside, If you don't take risks if you don't try and if you don't launch initiatives.
For more content click here
---
Navy Hydrographic Engineer and GIS Specialist and looking to become adata scientist
--- ---
Related Articles